As a Brooklyn based local moving company, we at Movers Not Shakers, have witnessed firsthand the complexities and challenges that come with relocating an office in this vibrant borough. From navigating the bustling streets to ensuring minimal disruption to your business operations, planning an office move can be a daunting task. But fear not, fellow entrepreneurs and business owners, for we're here to guide you through the maze of Brooklyn office relocation, ensuring a smooth and stress-free transition.
Laying the Foundation: Planning and Preparation
The key to a successful Brooklyn office relocation lies in meticulous planning and preparation. Start by establishing a clear timeline, factoring in the size of your office, the complexity of the move, and any potential obstacles. Next, assemble a relocation team, assigning roles and responsibilities to ensure everyone is on the same page.
The Packing Puzzle: Protecting Your Valuable Assets
Packing is often the most time-consuming aspect of an office move. To minimize disruption and ensure the safety of your belongings, consider using professional packing services local moving Brooklyn. These experts will efficiently pack your office equipment, furniture, and sensitive documents, ensuring they arrive at your new location in pristine condition.
The Art of Transportation: Navigating Brooklyn's Buzzing Streets
Brooklyn, with its vibrant streets and dynamic traffic patterns, can be a challenging place to navigate, especially when transporting an entire office. To ensure a smooth and efficient move, consider scheduling the transportation during off-peak hours, such as early mornings or late evenings. Additionally, coordinate with your commercial movers Brooklyn to secure the necessary permits and parking arrangements.
The New Digs: Unpacking and Settling In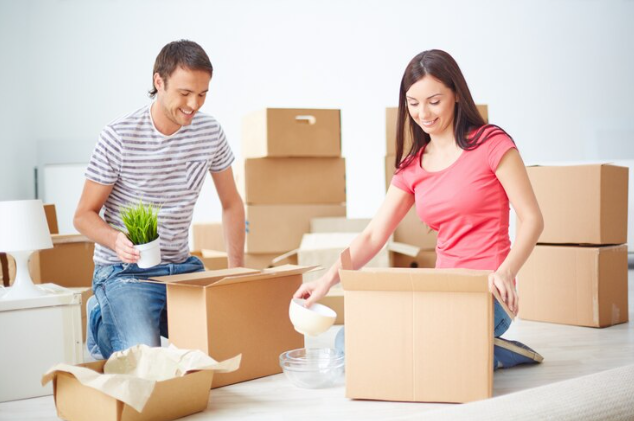 As you arrive at your new Brooklyn office, the unpacking process begins. To avoid chaos and ensure a smooth transition, designate specific areas for each department's belongings. Prioritize unpacking essential equipment and documents, allowing for a quick and easy return to business operations.
The Final Touches: Communication and Adaptability
Throughout the relocation process, maintain open communication with your employees, keeping them informed of the timeline and any potential disruptions. Encourage feedback and address any concerns promptly. Remember, adaptability is key. Be prepared for unforeseen challenges and adjust your plans accordingly.
Relocating an office in Brooklyn can be a complex undertaking, but with careful planning, preparation, and the assistance of experienced professionals, it can be a smooth and stress-free transition. Remember we are here to guide you every step of the way, ensuring your Brooklyn office relocation is a success.
Obtain necessary permits and approvals from building management or local authorities. Arrange for temporary parking and access for movers. Dispose of unwanted items responsibly. Ensure adequate insurance coverage for your property.