Packing supplies and moving vehicles can have a massive influence on the environment. If you are ecologically aware, you will be happy to know that you can have an eco-friendly relocation. It doesn't have to be complex or costly, especially with assistance from expert movers. Hiring a green moving company in NYC can make you feel better about your relocation, knowing that you are not leaving a huge carbon imprint. Movers Not Shakers work differently from typical movers by emphasizing eco-conscious approaches to create a reduced effect on the world. Though they may vary in their offerings, all environmentally aware moving companies have a commitment to social responsibility and to incorporating ecologically sustainable practices throughout their operations.
Top 6 benefits of hiring a green moving company in NYC
We have compiled a few reasons why working with a green moving company is beneficial. If you are concerned about the planet's well-being and want to keep it clean, you can hire a green moving company in NYC to help you minimize your environmental footprint throughout your relocation.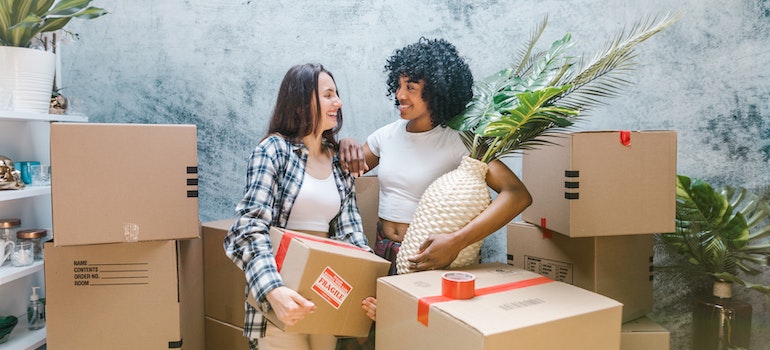 1. Reducing air pollution
Diesel fuel is widely used in moving trucks and other vehicles that transfer your belongings. Diesel fuel has an immediate impact on air quality since it releases pollutants into the atmosphere. However, with eco-friendly movers, you won't have to worry about polluting the environment. Their moving trucks operate on biodiesel fuel, which is biodegradable and not poisonous. All-natural ingredients, including vegetable oils, go into its production. When compared to diesel, its environmental effect is far lower. In addition to these measures, green movers employ other techniques to reduce fuel usage.
2. Using less cardboard
There are several options for packing boxes. Most of the transported products are put in cardboard boxes. Although this material can be recycled, the process of making cardboard has a significant regional and international impact on the environment. Think about what it takes to create that much cardboard – energy usage, water, etc.
When you hire our last-minute movers, they can offer you recyclable and reusable plastic containers. The best part is that you can use them to pack all of your items, so they're not only durable and handy. Also, you may bring them back when the relocation is done. You don't have to bother with breaking down boxes, hunting for a site to drop them off for recycling, or retaining extra clutter in your house. You may just bring the recycled bins back when you're done.
3. Reduce plastic consumption
Cardboard boxes are one of the first items you need while packing, but they're not the only ones. Other packaging materials, like tape, bubble wrap, plastic sheets, etc., are also required. The adhesive is included with some of those supplies, so you can't recycle them that easily. Such items require additional work to be recycled effectively.
Instead, the plastic containers provided by your green movers and professional packing services will feature a closure mechanism to keep your belongings safe. That means you can forget about using plastic tape. And there's no need to fret that the box may be damaged in transportation.
For extra eco-cred, use household things like towels, old clothing, blankets, etc., in place of plastic bubble wrap when packaging fragile objects. Recyclable cushioning and further instructions are available from green moving companies.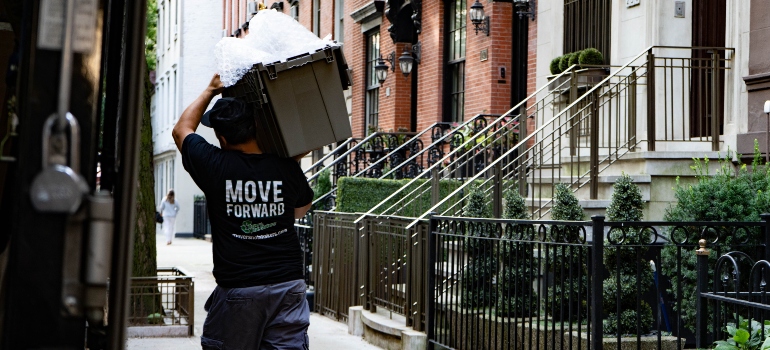 4. Easier to donate
While arranging your relocation, chances are that you have become acquainted with tips and tactics on how to make it better. A good place to start is by clearing out your house of unused items since relocating is the ideal time to do so. You will spend less on packing and moving services and have less to pack.
Once you've sorted through your unwanted possessions, you can look for a charity that would gladly take them and donate to help those in need. If you are wondering where to give, whether certain goods can be donated or not, or if there is a charity that would conduct a free pick-up, our 24/7/365 movers can offer some help. They will advise you on eco-friendly strategies to get rid of unneeded items and handle the drop-off for you.
5. Hiring a green moving company in NYC saves you money
You can actually save a lot of money on recycled cartons and other materials used in shipment. New York is home to many moving firms, and you can easily get the finest moving quotes in NYC from organizations that provide environmentally friendly and reasonably priced relocation services.
Although there are still many businesses that aren't environmentally friendly, green moving is on the rise. As a first step, they get financial incentives from the state for taking care of the environment and reducing pollution. Manhattan is one of the leaders of "go green" technology and services, particularly when it comes to Manhattan moving and storage.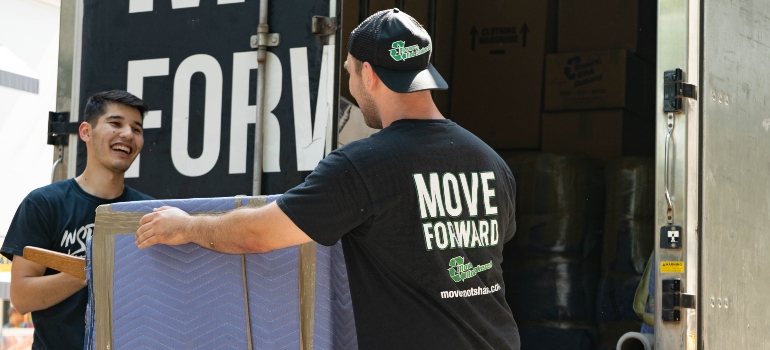 6. Taking care of the Earth
Last but not least, by choosing green movers, you will be socially responsible, which will make you feel better about yourself. You may rest easy knowing you're helping the earth in a meaningful way thanks to your eco-friendly relocation. Although relocation is typically not eco-friendly, yours might be. The fact that you are relocating does not imply that you have to contribute to global warming.
Using the earth's resources is inescapable, but you can make green choices and decrease the effects of your actions. One of those possibilities is hiring a green moving company. From using recycled dumpsters, so nothing goes to waste, to running their trucks on biodiesel fuel, so they don't pollute the air, they share your care for the environment. Remember that every single move makes a difference, so forget about the plastic tape and cardboard boxes and become eco-friendly. Hiring a green moving company in NYC is one of the best decisions you can make.