A Critical Step in the Moving To-do List is Preparing Packing Supplies
Boxes, packing tape, bubble wrap, and other common tools are top of mind for most movers. Several important factors can be overlooked though, like the cost of these moving supplies, the amount necessary, and where to find the items. Movers, Not Shakers! offers helpful tips for movers as they prepare for this important and time-consuming task.
Essential Moving Supplies
Moving can be tough, but the supplies you need don't have to add stress to the process. Check out the most important supples you'll need below:
Moving boxes

Movers Not Shakers offers reusable moving bins that can be delivered a week early, and picked up a week after your move! One reusable bin can save up to 20,000+ cardboard boxes from waste over its lifetime.

Packing tape

With our reusable moving bins there is no need for packing tape!

Bubble wrap
Packing paper
Mattress cover
Permanent markers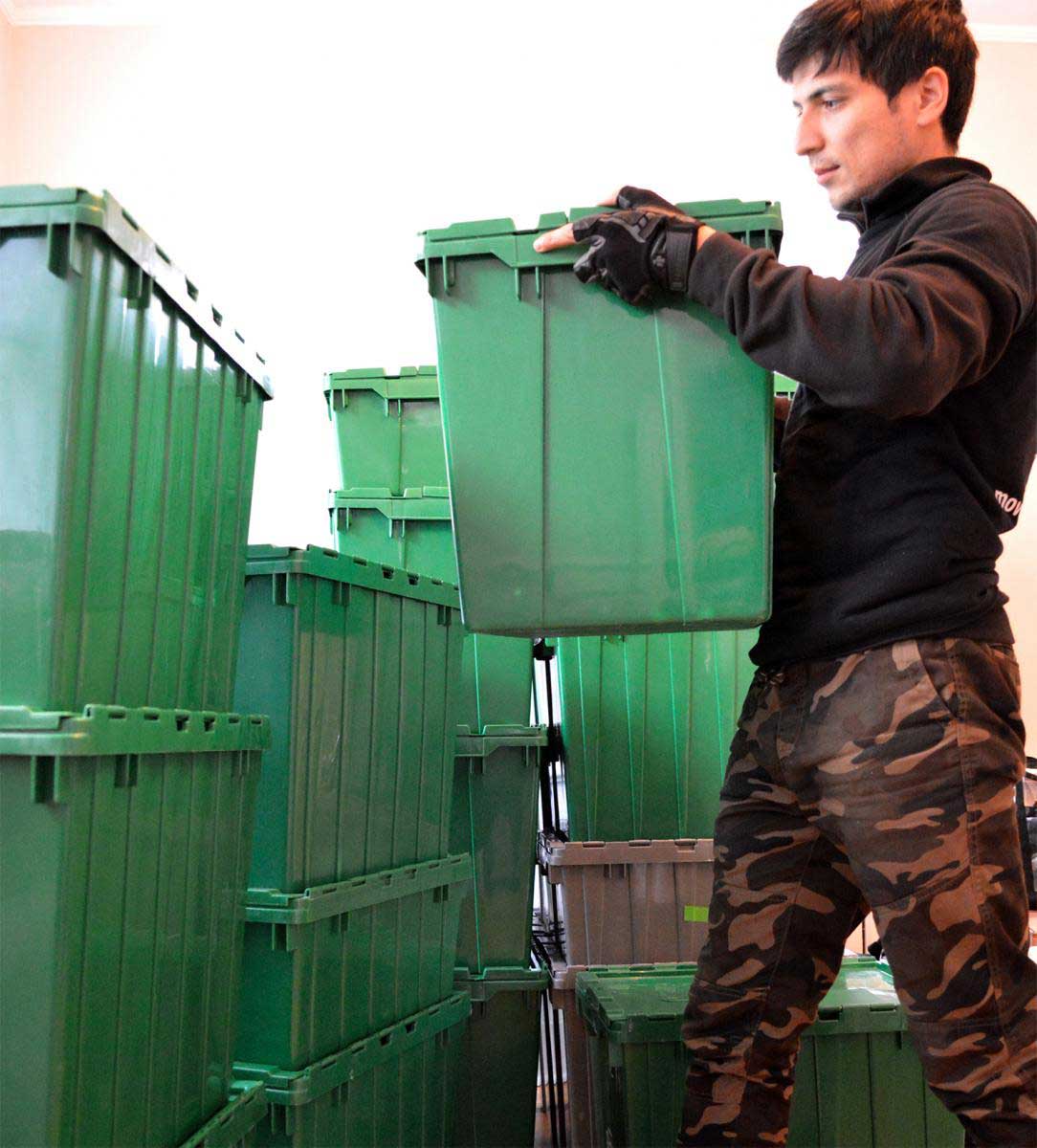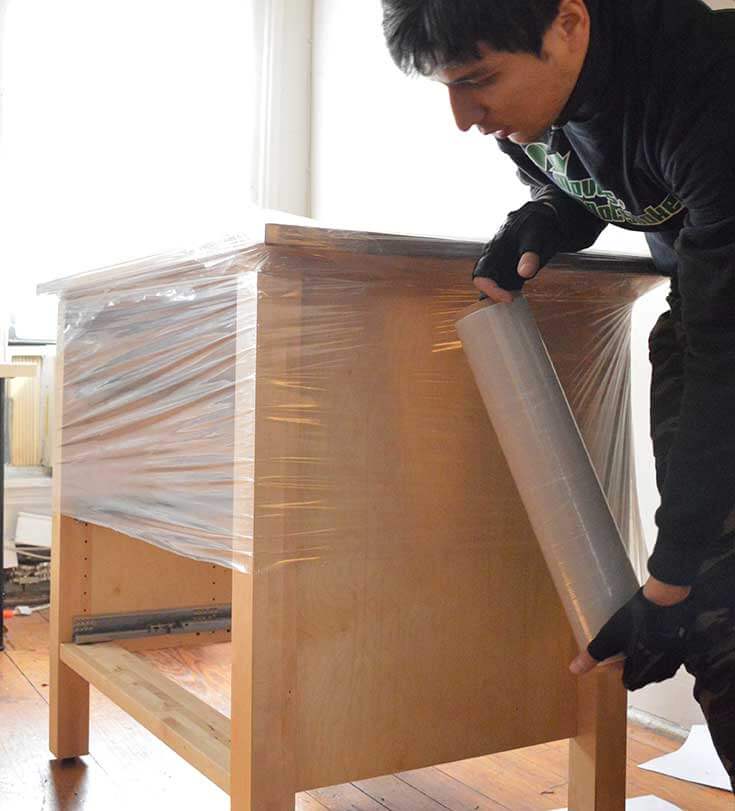 Each of these tools is helpful in the packing process. When it is time to transport the items in and out of buildings, it is important to have:
Furniture pads

With Movers Not Shakers doing the moving you don't have to worry about moving pads for furniture. We handle it all!

Box cutters

Don't worry about these with our reusable bins!

Door stoppers
Hand truck
Mover's dolly
The majority of movers will also need some sort of vehicle to transport items from their old home to the new home. Moving trucks or vans of different sizes are available to rent as belongings are moved around town. Movers Not Shakers uses moving trucks powered by biodiesel. This saves you the hassle and stress of renting and operating a moving truck on the busy streets of New York City, and you can feel good about our green trucks helping the environment!
Typical Cost Of Moving Supplies
To gauge the cost of moving supplies, try determining how many boxes, rolls of packing tape, protective materials, etc., will be necessary. When our professional movers manage a project, they estimate that a one-bedroom apartment will take roughly 15 to 20 boxes. Then they consider large furniture like beds or couches, fragile pieces like televisions and plates, and any other item that will require extra care. This amount of moving boxes, furniture protection, and other supplies typically costs $150 to $300 at a retail store. Retailers will often offer delivery services to those who need help getting this equipment to their homes. The cost of deliveries depends on the seller. Movers can save themselves the stress and costs by using Movers Not Shakers reusable moving bins!
Packing and Moving Considerations
The packing process will also be unique to each mover and the equipment they decide to buy. There are several important things to remember when choosing moving equipment, especially cardboard boxes. These moving boxes will likely need extra packing tape to stay shut, they typically aren't strong enough to be stacked too high, and they can easily lose their shape if overfilled. All of this can be avoided by using reusable moving bins provided by green moving companies like Movers Not Shakers. When packing, do not make the box too heavy. Be sure the boxes for moving can be easily lifted onto hand trucks or dollies, so they don't break or cause injuries. Be creative when packing up the boxes! Instead of buying extra bubble wrap, try covering fragile items in blankets, towels, or any other soft materials. This saves space, waste, and money.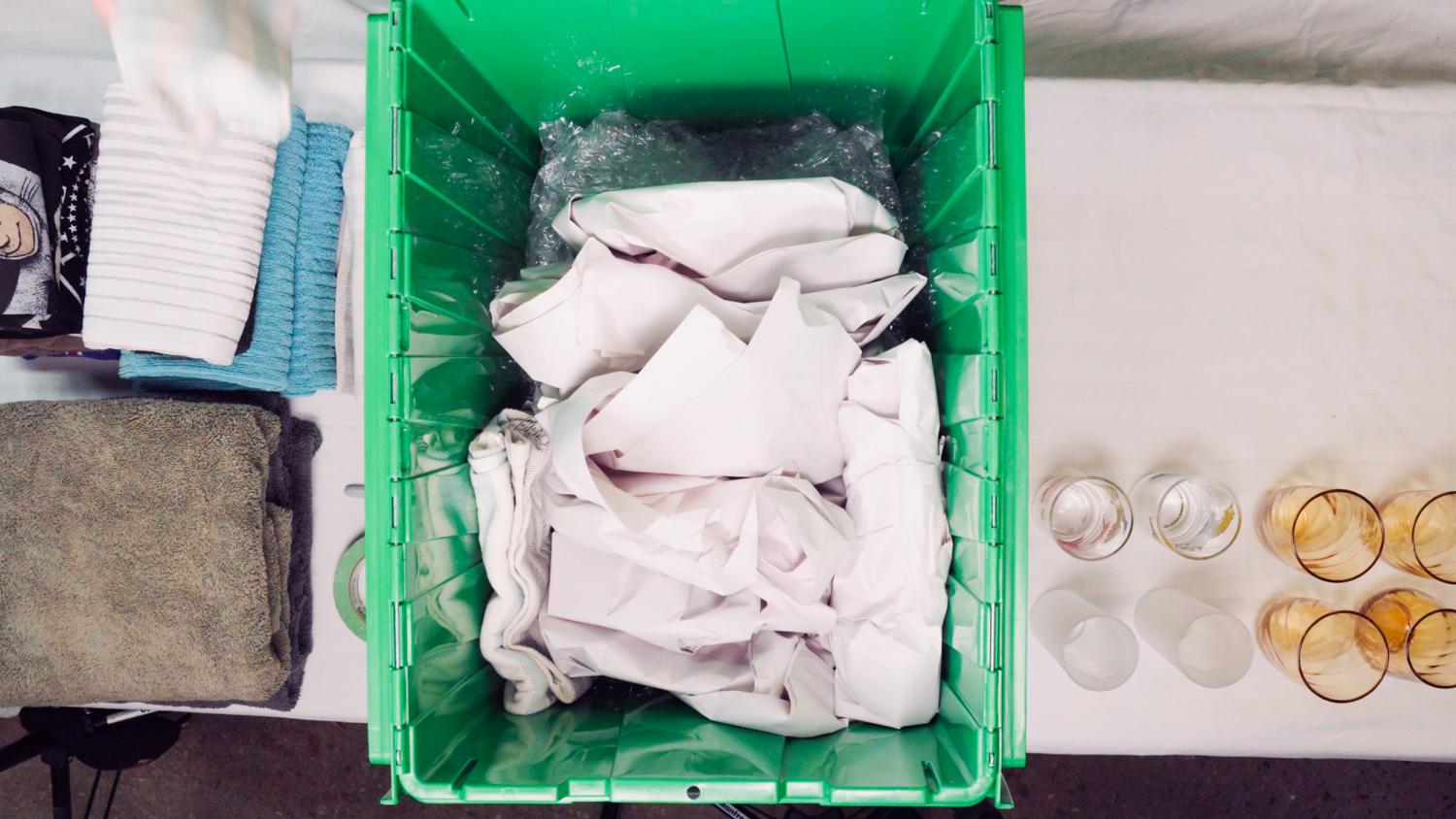 Easing the Supply Strain
Professional moving companies offer a wide variety of moving equipment and services to simplify the moving process. In addition to help on moving day, Movers Not Shakers will offer packing and unpacking services, storage, and even donation help. Our team can manage shorter moves, within the main New York City boroughs. We can also help with long distance moves, covering the entire eastern half of the United States. Movers Not Shakers regularly goes to Washington D.C., Chicago, and Florida.
Provided Moving Materials
In addition to our moving services, Movers Not Shakers provide unique, high-quality packing equipment. We offer sturdy moving bins that are easily sealed, stacked, and carried. The bins use an easy-to-open hinge lid, and are durable enough to hold a lot of items without losing their shape. These bins keep belongings safe and organized throughout the moving process. During move-only projects, Movers Not Shakers will drop the bins off before moving day and pick them up once they are emptied, for a small charge. When movers utilize Movers Not Shakers packing services, boxes are provided at no charge.
We also keep moving equipment like dollies, hand trucks, furniture pads, blankets, and door stoppers on hand to assist our team in easily carrying things in and out of homes. The team will prepare for the loading and unloading process by helping verify schedules and rules with buildings, then carefully secure belongings into moving trucks to keep them safe in transit. They use expert knowledge of New York City streets to easily navigate each neighborhood, even in a large moving truck. Working with our professional equipment and experienced team ensures that a move goes smoothly, belongings are protected, and a mover has peace of mind.
Sustainable Moving Solutions
Movers Not Shakers prioritizes sustainability in all operations, especially moving equipment. Our bins are reusable, unlike the cardboard boxes, moving tape, or plastic wraps that are often used. Each of our reusable bins save more than 80 pounds of cardboard and 1,000 trees each year. The team also uses biodiesel in all our trucks. Research shows the renewable, biodegradable fuel improves air quality and is safer than traditional petroleum diesel.
Moving in New York City is a unique challenge, but it is easy to save time and money in the process. Our team can help movers find the right plan for their moving needs and budget, whether through Movers Not Shakers packing services, professional moving equipment, or even just help on moving day. Contact us today as you prepare for your move