How you move is up to you
What Is a Small Move?
We understand that small can mean different things from person to person. You might think of a small move as one involving a studio or one-room apartment, one where you're not moving very far, or a move in which you don't have any large items of furniture to transport.
For Movers Not Shakers, we define a small move as one that doesn't take us an entire day—something we can do in conjunction with another move. A local move within a neighborhood could be a small move, whereas a move from Brooklyn to South Jersey would take an entire day even if you're only shipping one dresser.
To sum it up, a small move is less about the number of moving boxes and more about the amount of time it takes. The good news is that a small move that might take you a whole day on your own will only take a few hours with Movers Not Shakers. We'd love to make your small move even smaller by helping you save time and money in the process.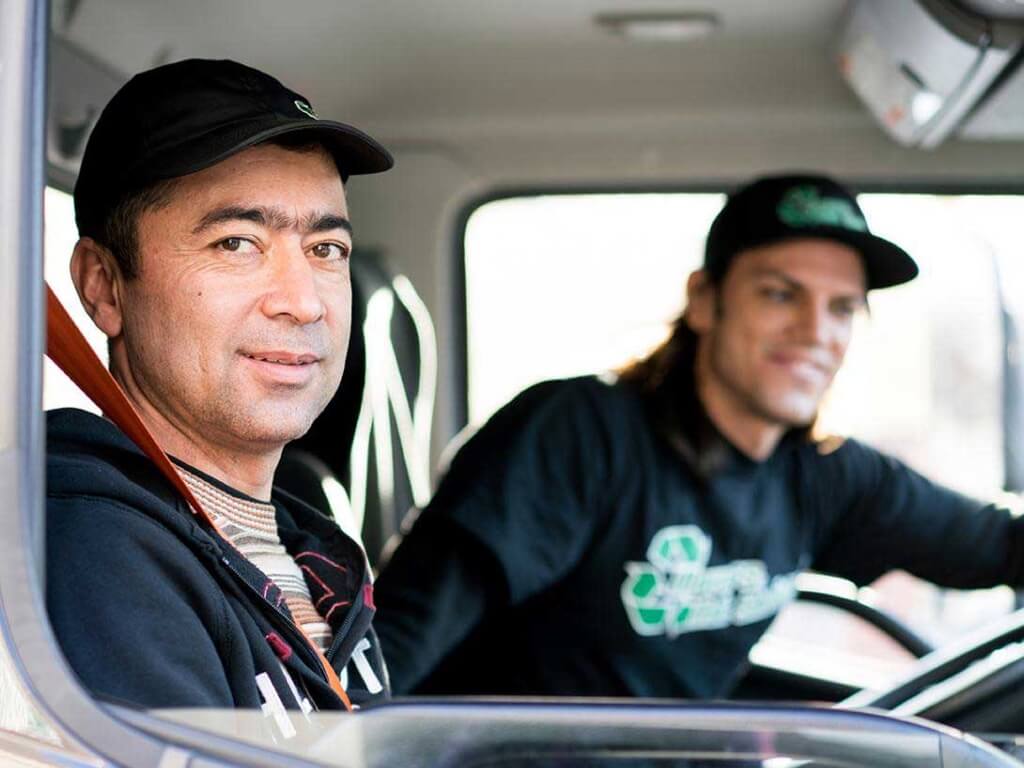 What to Consider Before a Small Move
Taking time to plan your small move upfront can help make it simpler and cheaper. In addition to the tips below, we encourage you to ask us for additional ways to minimize your move in terms of time and cost—we'd love to help!
Moving Checklist
The first thing you should do when considering a small move is make a moving checklist with all the items you need to pack. Your moving checklist will help us determine a timeline for your move, as well as details like how many boxes for moving or other supplies you'll need.
If you want the process to be as quick as possible, you can consolidate your items and pack moving boxes beforehand. Labeling your things will help movers keep everything organized and confirm that all the items on your moving checklist are accounted for.
Flexibility in Timing
When it comes to a small move, flexibility can be a huge help. If you can be flexible as far as the time and date for your small move, it can help us add your move to our schedule in tandem with an existing job.
It's often easier for us to fit in a small move in the afternoon, and certain days of the week may have more availability. So don't hesitate to talk to us about your circumstances—if we can combine your small move with another job, we can save you money.
Special Considerations
Other things to consider when making a small move include the condition of your belongings and your storage needs. If you're moving fragile items, your move will require extra care. Renting a storage unit might be helpful if your move is happening over a longer period.
One last thing to keep in mind for a small move is that more isn't always merrier. Resist the urge to invite too many friends to help out—things typically go more smoothly with fewer people. If you are using Movers Not Shakers, no additional help will be needed. Our team of professional and experienced movers will handle your move completely.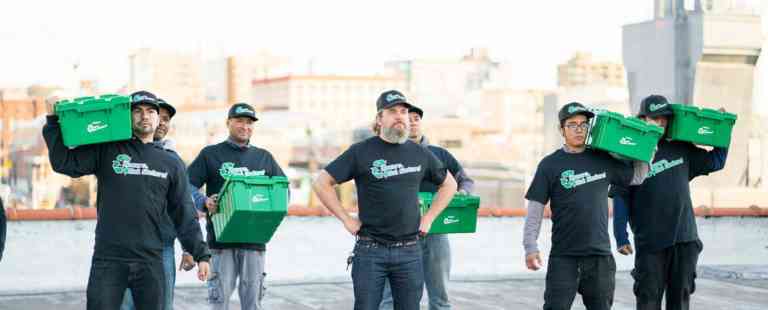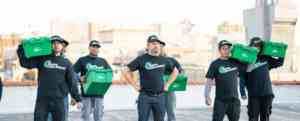 No Moving Minimums
Many professional movers have minimums for the number of hours of labor or weight of items when charging you. But at Movers Not Shakers, we simply charge flat rates based on what you're moving and the distances involved. There is no minimum number of items we'll take on! If all you need is for us to move a single large furniture item, we'll do it.
We've even had customers who simply want us to move out tables so they can have a party, then move them back in afterward. No matter how simple the moving checklist or how few boxes for moving you have, we're happy to get the job done.
Necessary Supplies
The packing supplies necessary for a small move might be minimal: if you just have 20 boxes full of belongings ready to go, you might need nothing but a vehicle. But if your small move involves even one or two larger furniture items, you'll need bubble wrap, tape, a tow dolly, and specialty packing tools. The costs of supplies can add up quickly on your own, and finding out where to get moving boxes and packing supplies can quickly turn a small move into a large hassle.
Even for small moves, Movers Not Shakers can help in a big way in terms of convenience and cost. Moving things yourself might require a day off work, a moving truck rental, a storage unit rental, and hours wrestling with moving boxes, furniture, and packing supplies. Movers Not Shakers professionals can pack quickly and provide packing supplies (like our reusable moving bins), we have our own vehicles for transport, and we know NYC streets and building requirements inside and out, helping you avoid common NYC moving mistakes.
Services for Small Moves
At Movers Not Shakers, we don't restrict any of our services to large moves only—people in need of small moves can take advantage of any service we provide, with the added benefit of a lower price. We're happy to pack or unpack as many boxes as you need, move any amount of items, and keep your items in a storage unit, no matter how small the move. We cover small moves for both residential and commercial customers; we're licensed professionals and are certified to comply with specific building requirements across NYC.
Our crews have performed these moving tasks thousands of times. With Movers Not Shakers you get quick, skilled moving without worrying about breaking your belongings or dealing with tight spaces or stairs yourself. With over 20 years of experience, we've seen it all—there's no situation we haven't encountered! We offer a 24/7/365 eco-friendly service paired with NYC expertise.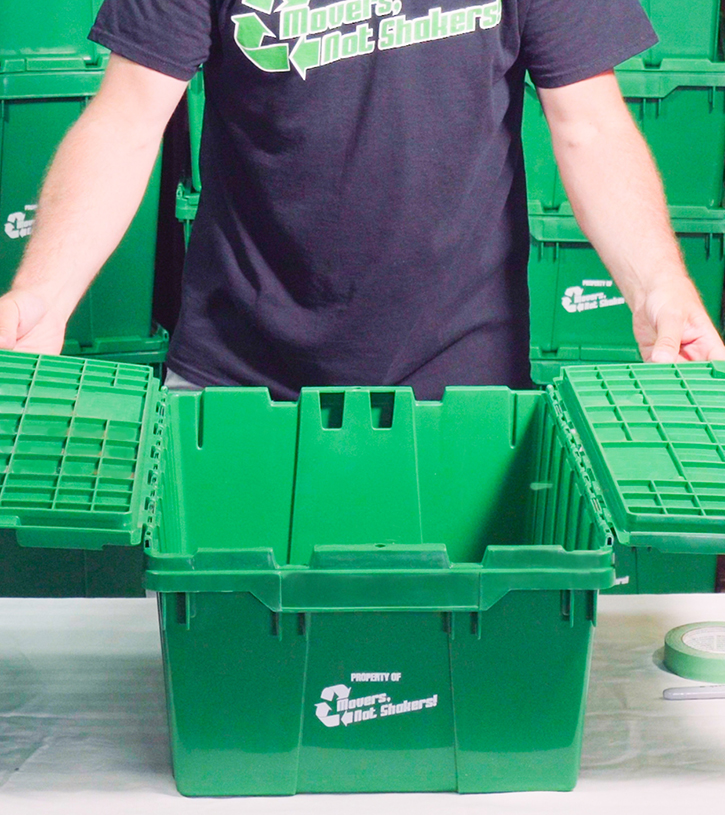 Use Movers Not Shakers for Your Small Move Solutions
Small move solutions vary depending on the unique circumstances of your move. When you're trying to move on your own, a small move can easily become a big move involving a moving truck rental, time off work, and wrangling moving boxes. We at Movers Not Shakers want to help your small move stay small! By hiring Movers Not Shakers, you get professional service at a flat rate based on your specific needs.
If you or a friend are ready for a stress-free small move, contact us or call 800-718-0081.
We offer VIP service at a midrange cost. Once we get your inventory, we evaluate the below factors and give you a price. If your circumstances remain the same, so will the quote.
The factors are:
The size of the move.
The size of the furniture (every coffee table is different).
Elevator or walkup? If walk up, how many flights?
Distance between the two points.
Amount of dis/re-assembly required.
Long Carry.
As a customer of Movers, Not Shakers! you can count on us to do our very best in every situation to make sure your goods are handled with care. We take many steps to reduce waste, reduce stress, and make your move easy and stress-free. If you have any specific questions, please call us: 718-243-0221
What Is A Certificate Of Insurance?
We are an insured and licensed moving company. However, your building may require us to present that information in the form of a "Certificate of Insurance." It is a legal form that needs to include information held by the building, the staff of which either gives that information to you to forward to us, or provides it directly to us, depending on the amount of legal verbiage involved. The document indemnifies the building in the unlikely event something occurs during the move.
What Is An Appropriate Timeline To Follow?
Once you've signed your lease or closed on your new home or apartment, here are some good general guidelines to follow to help make your move go smoothly.
One month out:
Decide whether you are going to keep or get rid of any furniture, and if you are buying new, place your orders early.
If you are disposing of items or furniture, please do so responsibly.
Take measurements, and make sure everything fits.
Update your voter registration.
Gather all your important docs and financials.
Shop around for the best deals on cable/TV/internet bundles.