While exhilarating, moving into a new house may be fraught with obstacles and difficulties. If you are prepared for these obstacles, you can make better use of your time and energy in the days leading up to the move. We all know that thorough and timely planning is key to a smooth move. Studio apartment dwellers must be especially adept at making the most of little space. Thanks to our vast experience, we at Movers Not Shakers can show you that moving a studio apartment in NYC can be quick and simple. We'll happily share some of our secrets with you today.
How to make moving a studio apartment in NYC easier?
Downsizing is merely one reason to consider a move to a smaller flat. It's crucial to accurately estimate your needs, but you'll also need to be open to adopting a new, minimalist way of living. Although you may have strong sentimental ties to your possessions, downsizing to a smaller apartment might be an excellent way to begin a new chapter of your life free of unnecessary clutter. Take a look at the following suggestions if you're short on time but still need to complete your moving duties on schedule. Also, anyone moving a studio apartment in NYC will find our small move solutions helpful.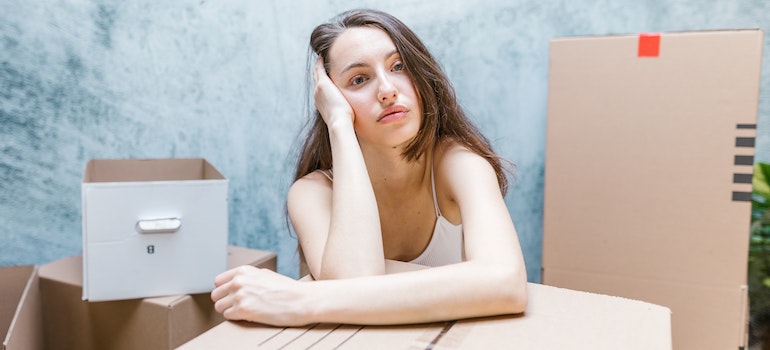 Decluttering before the move
It's no secret that it's difficult to maintain order in a studio apartment. Insufficient storage options mean that clutter rapidly accumulates. The existing storage solutions get crammed to capacity in no time.
However, studio apartments can be neat and tidy, and relocating is a perfect opportunity to take the first step toward this goal. Take a look at your possessions and determine what you need to keep and what you can get rid of.
Most individuals have a hard time saying goodbye to emotional junk, yet it may feel good to start again. So, before you move, take a long and hard look at all the sentimental items you own and think about what is really worth preserving and what you can live without.
Once you have it all figured out, you must do more than just throw things out. Think in a more environmentally friendly way and find better ways to declutter. For instance, donating is a win-win since you get rid of clutter and help the environment at the same time. Recycling is another option, and so is placing some items in storage. Finally, always consider repurposing. It is an excellent way to indulge your creativity and resourcefulness.
Renting a storage unit
Renting an NYC storage unit is a good idea if there are some items of furniture you just cannot part with or if you're dealing with a last-minute move. You have some time to think about a plan of action for the things you own that will not fit in your new studio apartment. And remember, the less you move, the more room you'll have in your new home.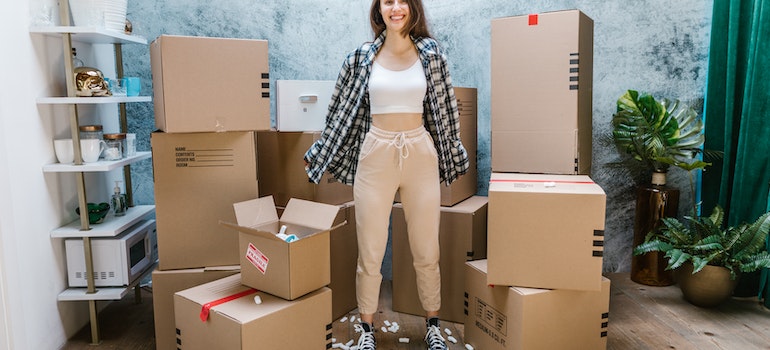 Asking friends for help
Involving a group of fit pals with the relocation of a studio apartment across town can save you a lot of time or money. If you have the right truck, enough helpers, and sufficient moving supplies, packing and unpacking may be a snap.
Hiring movers and packers
In case you are facing a long-distance relocation, it may call for another strategy. Moving with only a rental truck or your own vehicle is possible, but it requires more planning and might lead to issues. It might seem the least expensive choice, but when extra costs and risks are included, a different approach may be more economical in the long run.
Professional movers will handle the moving tasks much more effortlessly because they have the tools, skills, and experience to do so. Also, trustworthy moving companies offer insurance that you will be fairly compensated should anything happen to your belongings. If you do a little research, you can find experienced residential movers New York residents trust who can do all you need. Spend some time reading through relocation reviews. And you'll easily find a reliable moving company that also provides services at a fair price.
How to make the most of the space you have?
After you've calculated how many of your belongings will fit into your new studio, you can start planning out the space. That way, you and your assistants may save time and energy by knowing exactly where to put each package. If you live in New York City, you know how difficult it can be to find an apartment just right for you. However, there is always something you can do to make yourself feel better in your space. Here's what you can do to make your tiny studio apartment appear bigger.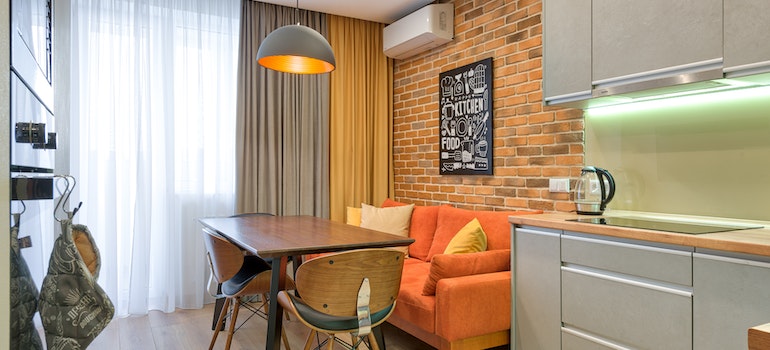 Purchasing a bed with hidden storage space beneath the mattress and armchairs with extended leg support might be useful.
Get a sofa bed or coffee table that folds out to make more room.
Room dividers are a great way to demarcate various areas of a room, such as the sleeping area, from the rest of the house.
Use the vertical space available by installing cabinets, shelves, and shoe and closet door organizers.
Regularly purge and clean thoroughly to avoid a buildup of unused goods.
Hide your appliances to create the impression of extra space and modern elegance in any environment.
Make the most of your room by properly placing your furnishings. Even if it goes against common sense, a few well-placed huge pieces of furniture may really provide the illusion of a greater area.
Moving a studio apartment in NYC is not easy, especially if you're not used to small-city living. But remember that a small studio is a part of almost every big CEO's origin story.