Moving your whole home or business can be a stressful ordeal. There is the process of booking NYC movers, sorting through items, buying packing materials, and packing. The difficulty of this process is amplified if you don't have the luxury of doing each step slowly and thoroughly, especially if you are trying to relocate to, from, or within New York City within a very limited amount of time. If you follow the advice given in today's article, you'll be able to get a lot done in a short amount of time. Take your time reading this and organize a last minute move in New York without problems. 
Moving is less stressful when you're prepared
To begin, write down everything you need to do to organize a last minute move in New York. It's best to create a brief checklist of everything you need to accomplish. In this approach, you will avoid wasting time by wondering what steps to take next and whether you have forgotten anything important. When you're in a rush, it's easy to forget things. Thus, the list might come in handy. Here's one possible format for your checklist:
Find reliable and experienced movers
Create a rough inventory of your possessions
Stock up on packing materials
Packing up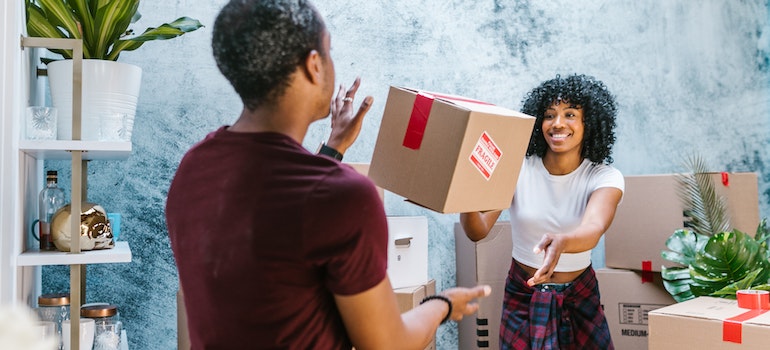 Last-minute relocations provide little room for planning. This means you need to move quickly and have your wits about you. Here's when your helpful checklist will come in useful since it details all the critical activities you must do to successfully and swiftly complete your relocation. Because of this, making sure each step is finished properly is crucial.
Hiring moving services
You must start with this step first. If you book a moving company immediately, you'll know exactly how much time you have to get everything else ready. If you know how much time you have before the movers arrive, you can better allocate that time to get everything done. It's preferable to contact an emergency moving company instead of a regular one. However, even when you are pressed for time, you must choose a moving company that is both dependable and skilled, as well as reasonably priced.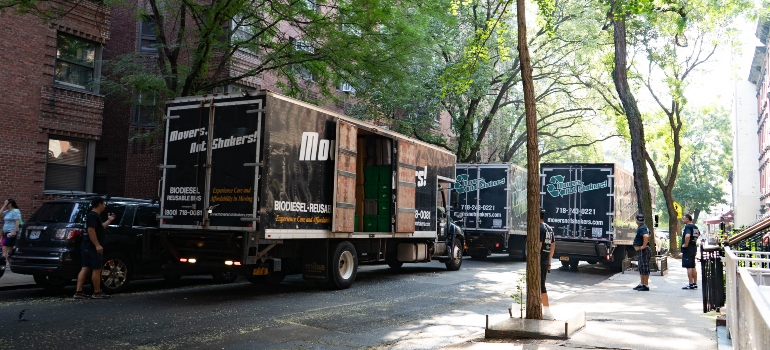 If you can afford it, it's best to use a company that offers comprehensive moving services in NYC, like Movers Not Shakers. You may find several businesses that provide packing and storage services nowadays. A storage container to secure bigger items like art collections or automobiles during your last-minute transfer is a good idea. Having specialists handle packing can not only save up your time but also allow you to concentrate on other aspects of the move. You can be confident that a reliable moving company will handle your belongings carefully.
Organize a last minute move in NYC by making a quick inventory list
Knowing how much time you have to get ready is the first step toward actually getting ready. That would include making an inventory list. Taking photographs of your belongings with your phone is a quick and easy method of creating an inventory list. If anything gets destroyed in transit, having proof of how your stuff looked beforehand is an excellent insurance policy. Just in case, be sure to ask your chosen company for a moving certificate of insurance before you book them.
If, on the other hand, you aren't keen on letting others handle your goods, you'll want to get everything in order pronto. The most efficient method is to separate items into categories. If you do this instead of simply piling things up, you'll get much more done in a shorter time. Don't worry about being precise; make heaps based on which room the items belong to or by categories (clothing, gadgets, books, etc.). This will simplify packing as well as unpacking later.
Getting moving supplies and packing up
If you have completed the process of sorting your stuff, the next step is to get moving materials for a quick transfer. For this move, you should prioritize basic packing materials such as cardboard boxes, bubble wrap, and packing paper. You may not have time to purchase your moving materials online as you may have to wait too long for them to be delivered. If you can't find a shop that sells these supplies, you can always inquire at your neighborhood grocery store or any other retail establishment if they have any extra boxes you can have.
Moreover, if you're in a hurry, it's best to hire professional packing services so you don't have to worry about a thing. They'll have all the materials and equipment ready and do all the work for you.
If you have very little time to organize a last minute move in New York City and you don't have very many items, it's okay to put everything in one big box. But, even when you're in a rush, you shouldn't forget the basics or be careless with your belongings. So, don't forget to get the facts about moving insurance if you're transporting expensive or breakable stuff.
Also, do what you can to protect fragile and valuable items. One option is to wrap your most delicate objects in old clothing or dish towels. Makeup cases and even shoes may be used to safely store fragile items. Feel free to get creative with your packing process.
Moving last minute in New York made easy
Now you know how to organize a last minute move in New York quickly and effortlessly. The most important thing is to keep calm and never let panic overcome you. With the right moving help, a few practical tips, and ideas of perfectionism out of the window, you can get out of this experience victorious.