The moving day is always hectic and stressful. There's so much to think about and so many things to do. One way to make the day go more smoothly is to hire Movers Not Shakers to help you relocate. Another way to make sure everything goes well is to create a plan and be prepared. One of the aspects of getting ready for your moving day is preparing an essentials bag for you and everyone in the family. We will show you how to pack a moving day essentials bag and what you must put in it.
What is an essentials bag?
One of the most important things you can do to make your moving day go smoothly is to pack an essentials bag. This bag should include everything you need to get by for the first few days in your new home, including clothes, toiletries, and any medications you take on a regular basis. Having this bag with you will help to ease the transition and make sure that you're not scrambling to find your essentials when you arrive at your new home. So pack an essential bag and make your next move a little less stressful.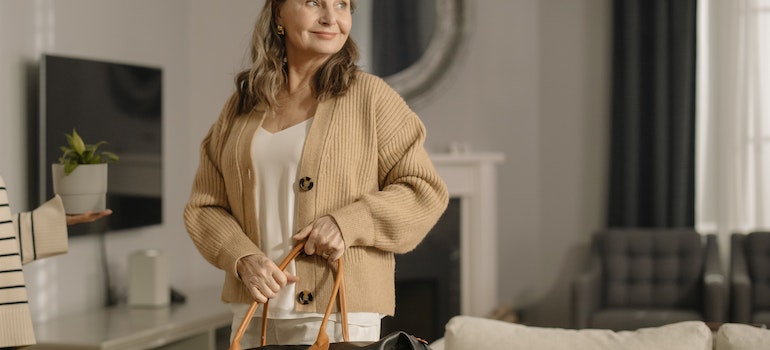 What to include in the essential bag
When you're packing up your things and getting ready to move, it's important to have a few things on hand. First, you'll need all of your valuables. This should include things like jewelry, important documents, and any other items that you don't want to risk losing. Next, you must pack items that you will actually need and use, such as:
A change of clothes, including socks and underwear
Toiletries, such as a toothbrush and toothpaste
Your phone charger
Any medication you need
A first-aid kit
Snacks and drinks, especially if you have young children with you
A few essential tools, like a screwdriver or hammer
Cleaning supplies
Moreover, make sure to pack items for your pets, as well. And don't forget your electronics! Charging cords, laptops, and tablets can all be essential when you're settling into a new place. With these items in your essential bag, you'll be ready for anything that comes your way during the move.
By having the essentials bag packed and ready to go, you can make sure that your residential move in NYC goes as smoothly as possible.
Packing your moving day essentials bag
A few tricks up your sleeve can make packing for relocation much more efficient and straightforward, and it all starts with a good plan. We will tell you exactly what you need to do.
First, make sure you have all the basics covered. This includes things like your phone charger, a change of clothes, toiletries, and medications you take. If you have small children, don't forget to pack snacks and toys to keep them occupied.
Next, think about other items you will likely need during the move. This could include extra cash, important documents, and valuables that you want to keep with you at all times. If you're hiring movers, be sure to have their contact information on hand in case of any problems.
Finally, pack an overnight bag in case you don't get everything unpacked on the first day. This should include items like a toothbrush, clean clothes, and other whatever else you can't live without for the first couple of nights and days. With these essentials packed and ready to go, you'll be able to focus on making your new house feel like home.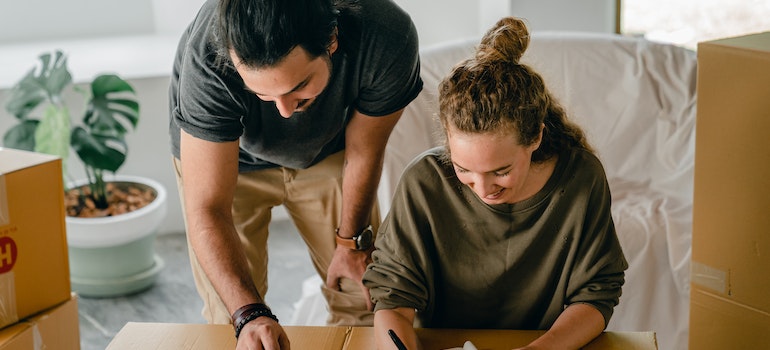 How to pack moving day essentials bag
The first step is to gather all of the essentials, such as clothes, toiletries, and bedding. You may want to pack them in a separate bag within the essentials bag and label it, but it's not necessary since you won't pack a lot of items here. Load the essential bag into your car so that it is within easy reach when you arrive at your new home.
Should you hire professional packers?
Hiring professional packing services NYC residents rely on when moving can make your entire relocation significantly more manageable. It's much like working with professional movers who can handle the heavy lifting while you deal with the simple details and other more important business. Skilled packers will do the bulk of the work, while only your personal items will be your responsibility.
Moreover, professionals have the knowledge and experience, as well as all the supplies they need to pack your entire household swiftly while making sure that everything is well-protected and ready for transport.
Professional packing services are particularly beneficial if you have fragile and valuable items, such as paintings, sculptures, or a crystal glass set. Moving to a new home is not something you frequently do, so you can't possibly know as many packing tricks as professionals do. You can be sure that you protected such items for transport which can be long and bumpy.
With professionals by your side, your only job will be to tell them what they need to pack for the move and prepare an essentials bag for you, as that is not something you can leave to anyone else.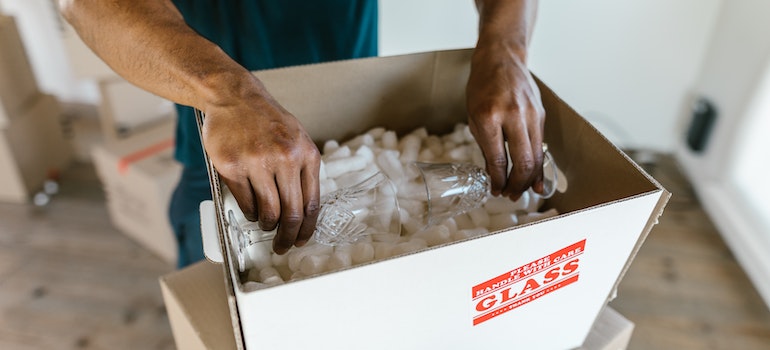 What to do in the first days after you move into your new home
After you've finally arrived at your destinations and had some rest, you can start making your new home feel like your own. Here are a few things you can do in the first few days after you move in to help you get settled:
Unpack your kitchen first. This way, you'll have a place to cook and eat while you're unpacking the rest of your belongings.
Hang up some pictures or artwork. This will help make your new house feel like home.
Get to know your new neighborhood. Take a walk or go for a jog to familiarize yourself with your surroundings.
Introduce yourself to your neighbors. Get to know the people who live near you so you can feel more comfortable in your new community.
Final words
There's no denying that moving days are busy and hectic, and without good organization, there can be a lot of stress and anxiety involved. However, all you need are a few tips to make this data go smoothly. Finally, to allow yourself to decompress when you arrive at your new home, make sure to pack a moving day essentials bag. It will give you the opportunity to slowly start settling in and making the new place feel like home.