Moving is always stressful and full of challenges. As such, many people look for advice and help when moving, from small tips all the way to professional help. There are many ways to make sure the move goes smoothly and is carried out nicely, and we are here to give you a short guide on moving from Manhattan to the Bronx. Whether you contact Manhattan movers to help you streamline your relocation or you decide to do it yourself, the advice will still come in handy!
Moving to the Bronx from Manhattan
Moving to The Bronx from any other NYC area has become a widespread activity. Many people have started contacting NYC movers and relocating from Manhattan to the Bronx. Especially in recent years. If you are preparing to do so as well, we'll try to make it more comfortable for you.
Let's start by explaining that New York City is separated into five areas, and the Bronx is the only borough found beyond an island. The Bronx is enclosed by Manhattan, the Westchester/Yonkers area, and Queens. Making it the perfect combination of urban and suburban life.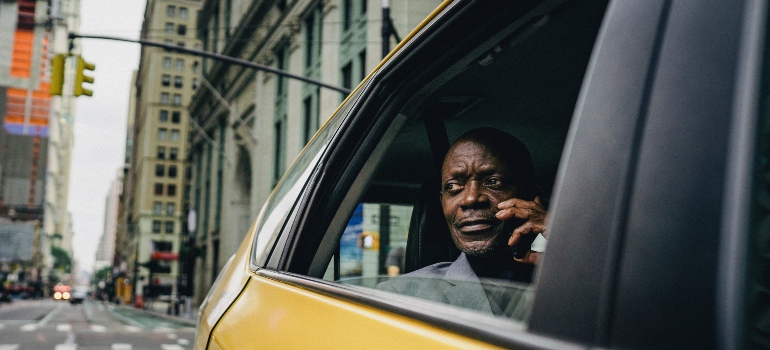 So what are some key differences between these two boroughs, and why are people moving here? The two areas have totally different vibes. One is more posh and controlled, while the other is more relaxed. The differences can also be seen in the lifestyles of its residents. For example, you may notice that people in Manhattan tend to be more fashionable.
Other than superficial differences, we should also look at:
Rent prices
Cost of living
Cultural and educational scene
Population
Is renting in the Bronx expensive?
One can not say for sure if the Bronx is or isn't expensive because living anywhere in NYC is considered costly. Usually, people suggest saving 3-4 times more than your anticipated rent before relocating here. For example, if you are preparing to pay $1500 a month for a flat, you should commit at least $4700 before your arrival. This is to pay the security deposit required upon signing a lease.
Moreover, occasionally, real estate agents levy broker fees or application fees. This is why we suggest saving up 3-4 times your rent. Of course, some parts are more expensive than others. For example, the Upper East Side is known for its absurdly rich and famous residents.
Living expenses
Do living expenses have anything to do with why people are moving from Manhattan to the Bronx? Many people prioritize this issue when exploring a new location of residency. If you are one of those individuals wondering about living costs in the Bronx, we have a response. Yes!  
The costs of residency are lower compared to those in Manhattan. And because of this, it has proved to be ideal for households with young kids. Manhattan is actually two times more expensive. And at the same time, the Bronx offers almost the same life! Not to mention that NYC local movers are all you need to finish the move fast!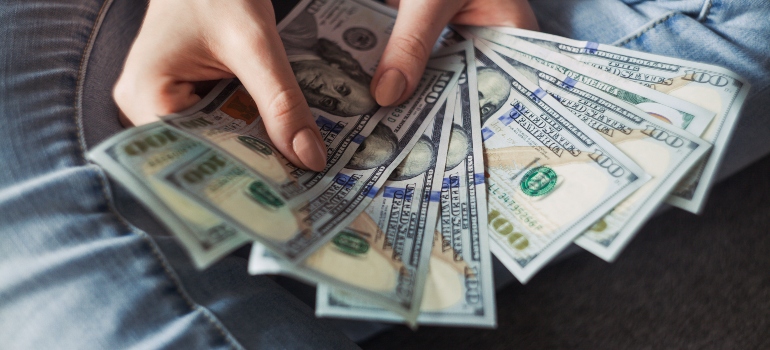 Education and Culture
When moving from Manhattan to the Bronx, people imagine they will need to sacrifice a lot. That depends on your lifestyle. As for education in Manhattan, it is one of the best in the world. From above-average public schools all the way up to world-famous private academies. This place has it all. But when noting how many influential and rich people send their kids to school here, it is understandably so. At the same time, the culture is more refined and classy.
On the other hand, you can discover a variety of top-notch academic centers in the Bronx too. If you are still in school or have a kid, then good schools are your priority, and the Bronx can satisfy all your demands. As for the culture, the Bronx is a place where Hip Hop music is the culture itself! Just by walking around, you will see many clubs, discos, and bars. This is one of the reasons the Bronx movers have had a lot of work to do.
The population
Who lives in the Bronx? Well, if you look at the residents by race, it displays that:
45.8% of the borough's population is white
43% of the population is African American
4% is Asian
3% are Native American
3% are mixed race
54% of the population is Hispanic or Latino
On the other hand, looking at Manhattan, we can see a totally different scenario:
58.9% of the population is white
50.7% are Non-Hispanic white
10.3% is Asian
15.5% of the residents are African American
The difference in diversity is easy to spot. But moving from Manhattan to the Bronx doesn't have anything to do with this. The number of people living in NYC is huge. And it is only natural that there are differences in the neighborhoods. Alongside that, the cultural preferences between the two attract different people.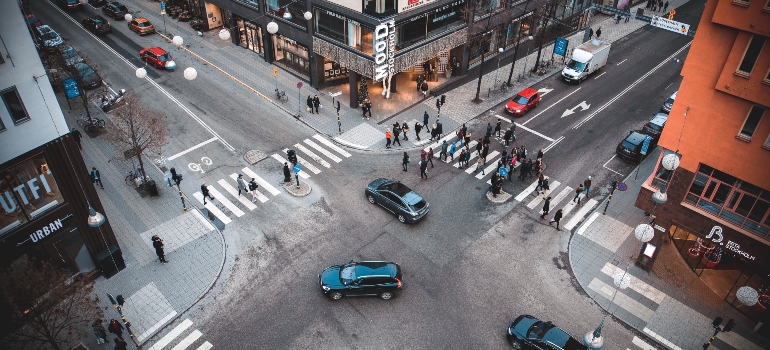 Make moving from Manhattan to the Bronx simple
People moving from Manhattan to the Bronx usually don't do it alone. Some ask for help from family and friends, while others hire professional movers. Overall, people from Manhattan and other areas have noticed the rising popularity of the Bronx. Thus, many have got new homes there or invested in the area, leading to a massive number of moves. So in order to move here safely, first find a suitable home, and make sure to see it in person before buying it.
After that comes packing and relocating. Although you can do it alone, NYC is known for crowds and traffic jams. So why would you make your life difficult by relocating on your own? Especially when you can relax and go about your other business while professional movers do everything for you. And although sometimes moving from Manhattan to the Bronx with professional help can be expensive, it is definitely worth it. Especially for people who have kids.