After weeks of interviewing movers and getting estimates, you've ultimately selected a good moving company to manage your upcoming relocation. If you've employed a moving company, then we guess you've done your due diligence and checked their mover's credentials (whether they are licensed and certified and whether they have good references). But still, there are 7 questions to ask your movers prior to the move. If you don't, you can end up in a stressful position on a moving day.
What to ask your movers and why?
Before your move even starts, you need to make sure to pick a good company. There are more and more scam companies on the market. Especially now in the age of the internet. So make sure that you choose reputable ones. And doing this is actually quite easy! There are certain steps to follow, such as asking for recommendations, looking for licenses and reviews, and so on.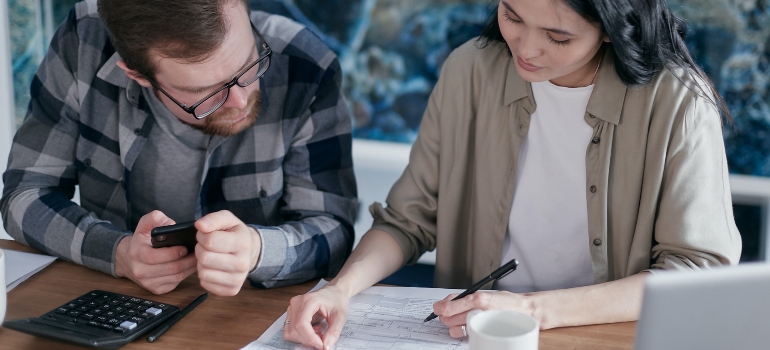 The type of your move will also have a big influence on the movers you choose. Is it a long-distance or a local move? Also, take into account the services they provide as well.
Then, there are the questions to ask your movers before you hire them. All that will ensure you pick a reliable moving company that has the knowledge and experience to do the job well and the right legal background to ensure you are in safe hands.
The topics to discuss before the moving day include:
Ways to contact their driver
What the moving quote includes
How the company deals with the health issues
The estimated day and time of arrival
Possible moving discounts
Potential non-allowable items
possible transfers and use of sun-contractors
How to get in touch with the driver?
One of the questions to ask your movers is how to get in touch with the driver. Most movers will gladly share the driver's contact details with you. And that way, you can follow your items and "check in" whenever you wish. Having the driver's contact information also makes it easier to arrange the drop-off. This is a good part and a bonus when looking for a place to park to make it easier for the movers to unload the boxes and furniture.
What does the estimate include, and what is not included?
You should know that your agreed estimate may not cover everything. Moving estimates generally include packing beds, wrapping and covering furniture, transport, loading and unloading services, and dismantling and reassembling items.
However, there are a couple of other services that might not be incorporated into the estimate. These can contain additional packing of remaining loose objects, shipping of a car, moving major devices, storage services, or holding fees after the delivery period. If you think you'll need any services, then we suggest asking the moving company about this as soon as possible. You probably already realized why this is one of the questions to ask your movers.
How is your company handling the Coronavirus health risks?
In this day and age, it's crucial to ask how the moving company handles the Coronavirus health risks. Given that the virus circulates primarily through person-to-person connection (and can even be distributed by asymptomatic people), it's vital that the movers use individual protective gear when moving your items in and out of the home. We suggest asking the moving company about preventive methods and specific steps they are taking to safeguard customers on a daily basis.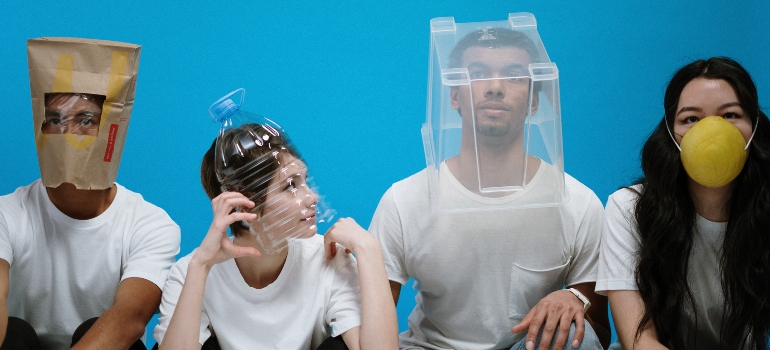 What is the estimated day and time of arrival?
Of all the important questions to ask your movers, this one is among the top ones? Don't overlook asking when the movers plan to come with your items to your new home. If you're moving long-distance (and the move takes around a week or more), the moving company can't give you the exact time of arrival. But of course, they are able to give you some sort of estimation that will give you some idea. As time gets tighter and the moving company closes in on its final destination, the worker should be able to give you a more exact time. On the other hand, when looking at a local move, you will be able to get a roughly accurate time of arrival. 
Are there any moving discounts?
Moving to a new house is not cheap. In fact, people that are moving a long distance can anticipate paying several thousand bucks for a full-service move. But, many moving companies have some moving deals that they offer to customers. For example, some people might be eligible to obtain discounts and deals from a virality of moving, storage, and truck rental companies. For example, military personnel and veterans are usually some classes of people that can find discounts in a lot of companies. So it's only natural that this is one of the questions to ask your movers.
What are non-allowable items?
Not everything is allowed into the moving truck. Your moving company may provide you with a list of items that are not allowed. In cases where they don't, you will need to ask. Some of the things usually not allowed are flammable and hazardous. For example, poisons, scuba tanks, propane tanks, light oil, matches, etc. Also, items that are easy to spoil, such as refrigerated food and plants, can be banned from moving trucks. Also, there are things that are not banned, but it's common sense not to place them on trucks. Such as heirlooms, sentimental albums, and so on.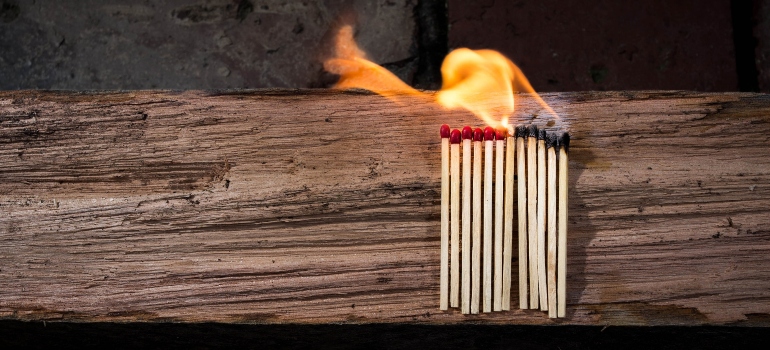 Will there be transfers during the move, and are there subcontractors?
So we arrived at the last of the questions to ask your movers. Clients often overlook asking their movers about transfers and subcontractors. In many circumstances, the mover you interview isn't the mover who ends up handling your items. For long-distance moves, your items may get moved onto a different truck at some point during the journey. Not only can this type of transfer cause damage to your things, but it can also cause them to go missing entirely (if a mover misplaces a container). In addition, many long-distance companies use subcontractors to do the job. If the moving company uses a subcontractor, investigate the company they use before placing your items on the truck.
Final comments
With a list of questions to ask your movers prepared, interviewing companies and picking the right one to handle your relocations won't be that difficult. Just be ready. Know what to pay attention to and watch it for red flags. If anything seems suspicious, move on to the next moving company on your list.