One of the most recognizable cities in the world, New York City is made up of five boroughs, but Manhattan serves as its point of focus. It may have the highest price tag, but that's only because this island offers more convenience, beauty, and excitement than any other. Many across the world picture Manhattan when they think of the Big Apple because it is home to some of the nation's top eateries, museums, clubs, and attractions. Here are a few reasons why you will adore living in Manhattan as you prepare to leave Brooklyn. Moving from Brooklyn to Manhattan can be stressful and involve many logistical difficulties. For this reason, it's crucial to use a reputable moving company like Movers, Not Shakers, who can organize every part of your relocation from start to finish.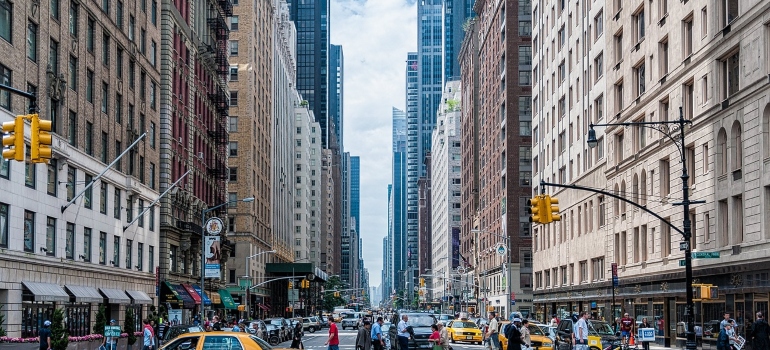 Benefits of Moving from Brooklyn to Manhattan
Legendary Locations
What images come to mind when people think about New York City? Americans' perceptions of New York City are shaped by places like the Statue of Liberty, the Empire State Building, Times Square, Rockefeller Center, Radio City Music Hall, and Madison Square Garden, some of the most well-known landmarks in the nation. Right here in Manhattan are all of these well-known sites. Manhattan movers can cater to your needs.
Central Park
While there is a 52-acre botanical park in Brooklyn, there are 843 acres of natural paradise to explore in Manhattan. This vast grassy space is ideal for picnics jogs, and walks. The list of entertaining activities and events it hosts is endless and includes things like Shakespeare in the Park, Summerstage Concerts, ice skating, the Central Park Zoo, puppet shows, movie screenings, and more.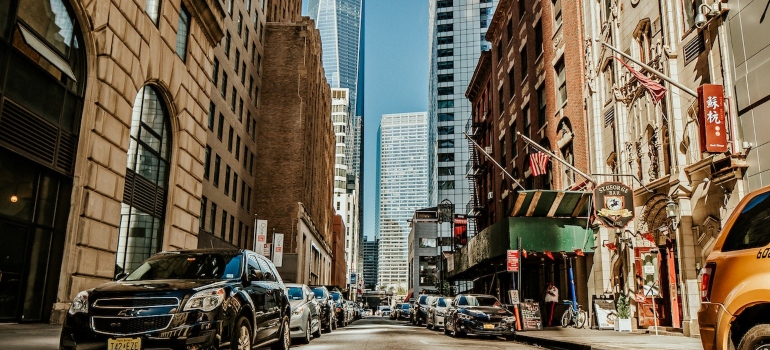 Broadway
People who enjoy the theater will value the convenience of being close to Broadway, where they can see some of the top performances in the world. Broadway is the place to see everything, from high-end musicals to cutting-edge entertainment. Broadway is the ideal place to spend your evening because it has dozens of theaters and shows that include well-known Hollywood celebrities.
Simpler Commuting
Manhattan is exceptionally well connected to all of the boroughs of New York City, making it easier to reach anywhere you need to go. In actuality, Manhattan residents commute to work far faster than their Brooklyn counterparts. Almost any place you need to go can be reached easily with the help of the subway. In addition, Manhattan has everything you could need within walking distance, including food and grocery stores, retail stores, pharmacies, and gyms.
The Food
There is no getting around the fact that Manhattan has the best selection of food in the nation. There is always something to enjoy, whether at a neighborhood restaurant, a food cart, or a floating restaurant. And to top it off, Manhattan is filled with so many ethnic restaurants that you'll think you're somewhere else! The food scene in Manhattan is unmatched anywhere else, with everything from fine dining and award-winning eateries to neighborhood favorites offering up excellent NYC pizza.
A Wide Range of Career Opportunities
Manhattan can be too hectic and crowded for some. On the other hand, some claim that New York City is a remarkable accomplishment. Moving to such a busy area has several drawbacks, that much is certain. Nonetheless, millions are prepared to overlook New York City's inevitable disadvantages. The benefits are too enormous to ignore, which is the cause of this. First of all, Manhattan's abundance of employment options is too alluring. The leading companies in numerous industries are all headquartered in New York City. You won't have to worry about getting a job when you relocate to Manhattan because of this. After reading this, we assume you might want to move there as soon as possible. With Movers, Not Shakers, even the last-minute moves are manageable solutions!
The Views
The Manhattan skyline may be seen from a rooftop in Brooklyn, but it isn't nearly as thrilling as being a part of the skyline itself. The tallest skyscrapers in the nation are in Manhattan, and from their rooftops, you can see for several miles. In Manhattan, it's simple to kick back, unwind, and take in the breathtaking vistas of the city. We are sure you'll love living there, so wait no more and contact one of the best interstate movers to help you relocate easily.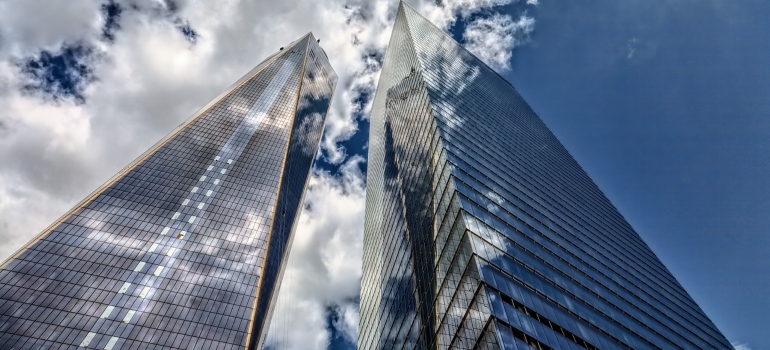 Feeling Protected
Although it might surprise you, New York City is not a dangerous place to live. The fact that there is a lot of crime there is primarily due to the size and population of Manhattan. Sometimes bad things are going to happen. But New York City is rated one of the five safest major cities in the USA. You won't ever feel alone or in danger here because of the space's size. Finding a safe neighborhood is essential, as it is in all boroughs, and dangerous areas should be avoided. Before moving from Brooklyn to Manhattan, the most crucial thing is to be sure you fully research the location.
Conclusion
Brooklyn and Manhattan are close neighbors, and taking the subway between them is simple. They are, however, two quite different places. The pace of life is slower and the streets are wider in the more laid-back borough of Brooklyn. Big commerce and city lights are what Manhattan is all about. Moving from Brooklyn to Manhattan is a wonderful and thrilling experience. Before relocating to Manhattan, the most significant thing to do is conduct an in-depth study on the neighborhoods because there are so many. All of this can assist you in making the shift go smoothly. Make sure to weigh both the benefits and disadvantages of moving to this location. The frequent commotion and noise might not be to your taste. Additionally, the abundance of employment options can keep you interested in relocating to Manhattan. Additionally, employing skilled and professional movers might enable you to maximize the benefits of your transfer.