Moving from one side of the town and moving to the other side of the state are completely different experiences. They are different in scale, stress levels, and time needed to prepare everything. What they have in common is the need to hire reliable residential moving services. If you are wondering how to plan out a long distance move in New York, we have got your back. Movers, Not Shakers! is here to provide all the tips and services you need for a successful and green relocation. 
Before making a plan
Everything success story starts with a good plan. Before you contact a moving company and arrange the details, you must have answers to some basic questions:
Where are you going?
How much time do you have?
What kind of help do you need help?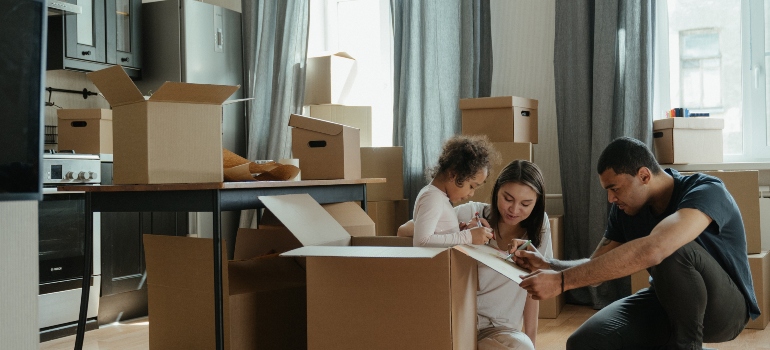 Where are you going?
When we ask, "Where are you going?" we are not only asking about your final destination. We are also asking about the type and size of your accommodation there. You see, when you plan out a long distance move in New York, these thighs will play a massive role. For example, some of your belongings may not fit if you move into a smaller apartment. What will you do with the extra furniture if there is one bedroom less? Sure there are options here, like donating to The Furniture Bank, throwing a garage sale, or placing your items in storage. But to pick the best option, you must know the size of your new home and how many of your belongings it can take.
How much time do you have?
One of the deciding factors when moving is the time you have until the move. How can you plan out a long distance move in New York if you don't have a date for the move? The moving date doesn't have to be final, but you should know approximately if you have a year, six months, a couple of months, or sometimes even a couple of days to plan everything out. Of course, the further your moving date is, the more you can fit it into your plan and arrange the timeline in detail with no rush. On the other hand, if you need to move quickly, hiring last minute movers is the best way to go!
Do you need help? What kind?
Do you need help moving? This is actually quite a straightforward question. Moving on your own will require a lot more time and effort. It is also a lot more stressful. The upside is that you can always rely on your family and friends for help when needed. The downside is that neither you nor they are likely to have the knowledge and experience to relocate your entire household quickly and with no risk of damage or injury.
Hiring professional help is a much better choice. Moving companies offer a lot of different services, so you can pick and choose the ones you need. For example, you may want packing services, moving supplies, or storage. A lot of movers also cooperate with a professional cleaning crew, so you may want to hire help for your pre-move cleaning or to prepare your new home for your arrival.
Start making a plan
You should write down everything you need to do from this very moment all the way until your moving date. Even if the date is far off, don't think that you have time to spare. You need to find a good moving company, start collecting supplies, declutter, etc. There's also a lot of bureaucracy surrounding relocation. You need to cancel subscriptions, transfer utilities, change your address, and more. Only when you start the process do you realize how many steps there are.
In general, the entire moving process consists of three phases:
Early plan
The starting point
Moving date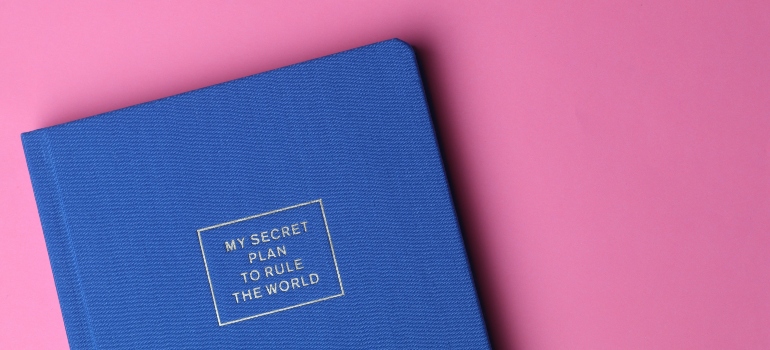 Early plan
This is the period of time when you will be looking for moving companies, accommodation, schools, and other time-consuming things. All these require a lot of time and research, so start early. For people moving alone or with the help of friends and family, this is the time to start collecting packing supplies as well.
The starting point
This is the time when everything begins. Now you should plan your packing schedule. If you don't start packing, decluttering, cleaning, storing furniture, etc., in this phase, everything will be rushed later on. By this time, you should have finished everything else. Like finding a moving company, a new school for your kids, doctors, etc.
The moving date
The moving date should be decided upon. Then, you must create a plan for the moving day itself. Even if you have a moving company to help you, there are still some things you need to take care of. For example, you may need to hire a babysitter if you have kids or a petsitter for your fur babies. If you are moving on your own, you will need to choose a moving route to take, account for the time needed to load everything in the truck and unload later, and you must plan for breaks along the way if your trip is longer.
Final words
However you look at it, moving is not easy and requires a lot of planning. It is not something you can rush and expect to finish fast. This is a life-altering decision that will affect both you and your family. So take time to carefully plan out a long distance move in New York. There will always be people ready to help and trustworthy NYC movers ready to give advice. So don't rush things, and be patient.