There are plenty of reasons to move to Staten Island, and many of them are connected to the outdoor appeal that the Island offers. It is alluring not only because of its beauty but also because it is not overpopulated. This place offers tons of attractions to meet anyone's needs and wishes. So many people hire professional movers and come here to enjoy the perks of living on Staten Island. Movers, Not Shakers! will tell you all about them.
Welcome to Staten Island
Staten Island has the smallest population out of all New York City boroughs. With 475,596 living there, the area is considered peaceful and more traditional than the others. The residents are friendly, and there are many attractions and cozy spots to appreciate. As for the cost of living, no matter where you live in New York City, it will be costly. But in Staten Island, you will get your money's worth. Homes here generally offer more square footage, more sizeable lots, and driveways in front of their houses. This is quite hard to find in other NYC boroughs and is one of the perks of living on Staten Island.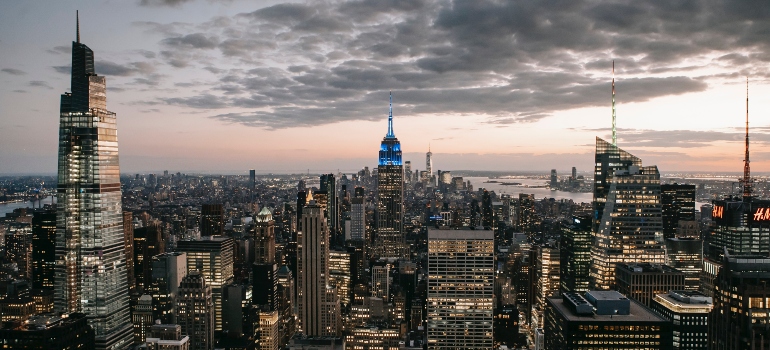 Home prices and average income
The current average home price on the Island is around $650k. Comparing this to Manhattan's wild average home worth of $1.5 million and Brooklyn's $842k, the price difference is easy to spot. Even though Staten Island is more affordable than many other areas, it is New York City's second most affluent neighborhood. The average household income is roughly $82,783, suggesting that many people here earn more but pay less!
The islands around it
Staten Island also includes several small inhabited islands. They are:
Isle of Meadows
Prall's Islands
Swinburne Island
Hoffman Island
Shooters Island
Lifestyle
One of the perks of living on Staten Island is income and lifestyle. Living here allows you to have a better income and an improved standard of living at considerably more affordable prices than in other areas of the city. Living here will give you the financial freedom that many other NYC residents can only dream of. People moving locally in NYC or long distance all enjoy these benefits. As the island is not overpopulated, it gives a warm, homey, slow atmosphere. Even though it's located in the heart of one of the world's biggest cities, it is a hidden paradise.
The food
Another of the perks of living on Staten Island we have to mention is the food. The Island is home to numerous restaurants. They are highly proficient in making many dishes from different culinary traditions. People of different cultures and groups can easily find some of their favorite meals. For example, you can taste some of the best German and Sri Lankan recipes here. But of course, you can also find old-world Italian and Mexican specials. There is a variety of trendy expensive restaurants and old-school eateries. We also need to mention delicious pizza, as that is one of the staples of NYC. Here, you will find some of the finest pizzerias out there. So what are you waiting for? Contact your movers and prepare to live in this food paradise.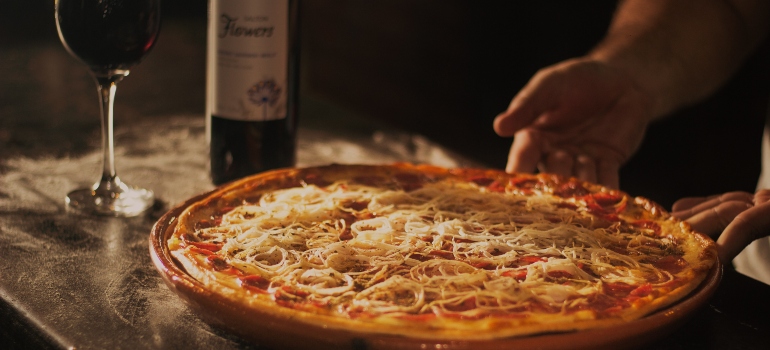 Adventure
The island is often called The Borough of Parks, with a collection of 170 different parks. Some of the most popular ones are Clove Lakes, High Rock, and Greenbelt. If you enjoy the outdoors but still want effortless access to Manhattan, you will consider this one of the perks of living in Staten Island. It is a combination of both worlds. The islands offer a lot of possibilities for exploration and adventure, while Moses Mountain provides gorgeous views and beautiful places to hike.
Island history
Staten Island has a remarkable history, distinguished by multicultural roots and sources, going from the Dutch to the British. And they were the ones that invested in the future of growth and inventions that make it one of the fascinating places in New York. It isn't hard to find hints of the Island's rich history, especially looking at monuments that still stand, showing the vast heritage and history of the Island and NYC.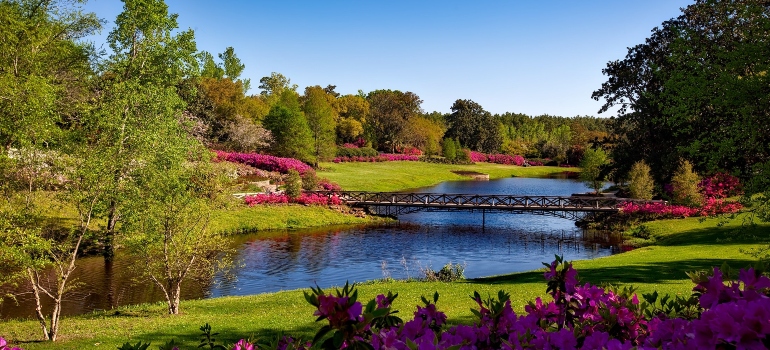 Beauty
The Island is beautiful. And more than you can imagine. Beautiful landscapes don't end just with nature. The architecture makes everything even more gorgeous. People here enjoy walking in streets surrounded by gorgeous buildings. And if you look further into the fact that many wealthy people live here, you can already assume how much they invest in the island.
Conclusion
Staten Island has a lot to offer. It is a beautiful, peaceful, and calm heaven hidden in the jungle of NYC with a rich history. The people here are friendly, warm, and family-oriented, with high paid jobs and a knack for indulgence. Still, in a pricey metropolis, this borough offers an affordable lifestyle. So why wouldn't you consider coming here? Check out all the perks of living in Staten Island and start looking for residential movers in NYC to help you make this stunning place your new home.