When people decide to take the step and finally buy their first home, there are a lot of things they will need to consider, the most important of which is the location. Your surroundings will affect your life a lot more than you think. So before you start looking for a house and long before you contact a moving company, you should find the perfect location. If you decide that Brookin is the best place for you, we will show you some of the top Brooklyn neighborhoods for first-time homebuyers.
Welcome to Brooklyn
Brooklyn has been one of the most popular NYC neighborhoods for a long time. This is a place with a rich history and many different architectural styles that melt together and lure New Yorkers into purchasing a property. Brooklyn is a place that tickles people's creativity and offers neighborhoods that can meet anyone's needs and wishes.
Now before contacting Movers Not Shakers! and scheduling your moving date, explore some of the most popular Brooklyn neighborhoods for first-time homebuyers:
Brooklyn Heights
Cobble Hill
Dumbo
Park Slope
Carroll Gardens
Downtown Brook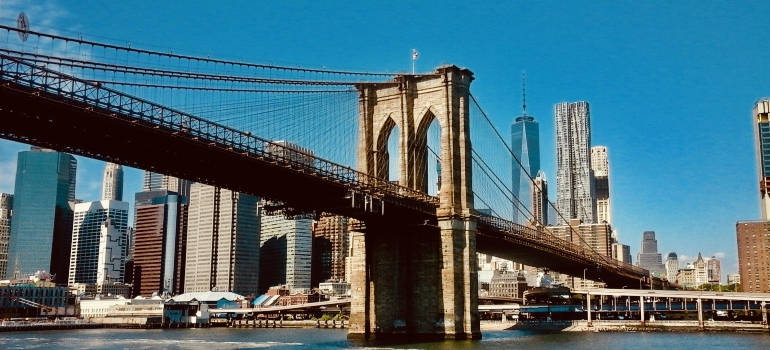 Brooklyn Heights
When you get off the 2, 3 train at Clark Street in Brooklyn Heights, the first thing you will notice is the soaring St. George Hotel, beautiful tree-lined streets, and peaceful Federal-style townhouses of Brooklyn Heights. These beautiful streets incorporate historic mansions, big parks, and many different elite private schools. All of these factors are a big reason why Brooklyn Heights is one of the best Brooklyn neighborhoods for first-time homebuyers. The conjunction of historic structures and the comfort of accessing Manhattan fast also make Brooklyn Heights one of the most pricey areas in Brooklyn.
Homeowners considering purchasing their first home here will find classic brownstones, pre-war co-ops, federal row houses, and even well-preserved wooden homes from the 1800s snuggled on grand Middagh Street. So if you wish to own a home in Brooklyn Heights, be ready to pay quite a hefty price.
And don't forget to account for the moving expenses in your budget too. Consider whether you will need packing services for your NYC move. Will you need a storage unit for a while? How long? All that and more will impact the costs.
Cobble Hill
Enclosed by Brooklyn Heights to the north and Downtown Brooklyn to its east, Cobble Hill is another one of the Brooklyn neighborhoods popular among first-time homebuyers. Established by the Dutch in the 1600s, this location stayed rustic even while Brooklyn Heights on its north experienced fast growth. But once Brooklyn became integrated as a townlet, and the emigration of Manhattan citizens to Cobble Hill began, it also changed this rusty district into a suburban neighborhood. 
First-time buyers pursuing quiet areas will love it here. Why is this one of the finest locations to live in Brooklyn? The community is near the haste and bustle of Downtown Brooklyn, delivering residents many opportunities. As well as access to the Barclays Cente, Fulton Mall, and other big box shops like Trader Joe's, Marshall's, and so on.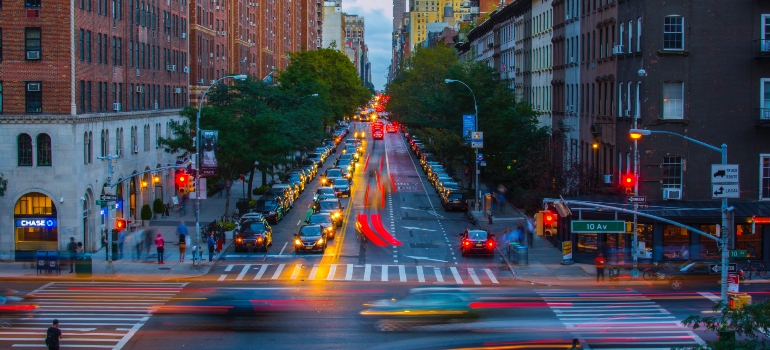 DUMBO
People who grew up watching the popular TV show Gossip Girl will immediately recognize the Dumbo area as the home of Dan and the location of the Humphrey Loft. Down Under the Manhattan Bridge Overpass, or in short DUMBO (as New Yorkers call it), is by far the most pricey Brooklyn community, all thanks to the wide views of the Manhattan skyline. This area is among the top picks of Brooklyn neighborhoods for buyers that are ready to spend a little more.
This discreet place did not always mean luxury apartments and heavenly restaurants around the East River waterfront. As New York City deindustrialized and many of the big companies and industries left this area, young and driven artists started moving into the neighborhood to take benefit. It is actually said that the name DUMBO was designed by the art residents. But now, it has grown into a place where many tech companies operate. And if you are interested in it, look for available apartments before talking to your residential mover in NYC.
Park Slope
Another place among the Brooklyn neighborhoods for first-time homebuyers is Park Slope. Today, Park Slope is among the best areas in Brooklyn to live, and numerous tech employees, parents, and different residents call the peaceful area their home.
First-time homebuyers have a large pool of options to choose from when investigating Park Slope. They can also enjoy numerous events and visit the Brooklyn Botanical Gardens or Brooklyn Museum, as well as the Brooklyn Public Library. Or for a more leisurely day, they can take a stroll in Prospect Park. Not to mention the number of bakeries, stores, eateries, and other establishments around the area.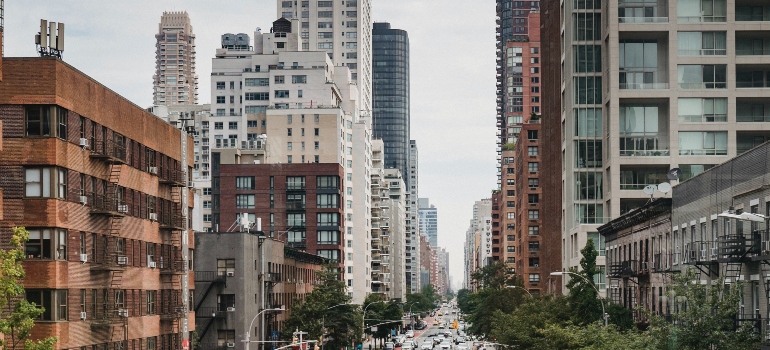 Carroll Gardens
Initially called Carroll Park, designers and real estate moguls managed to change the name to Carroll Gardens in order to woo affluent people to buy homes in the area. 
Nowadays, Carroll Gardens has an abundance of boutiques, dance studios, recreation shops like the Brooklyn Strategist, and different unconventional venues aimed at kids and adults. Under the G and F train routes, citizens can find St. Mary's Playground and park, presenting parents with a secure place to let their children walk unrestricted while supplying regular citizens with a shadowy area where they can take in the day. 
Downtown Brooklyn
Lastly, there is Downtown Brooklyn. This is an epicenter for education and the home of New York City College of Technology, St. Francis College, Long Island University, Brooklyn Law School, and the NYU Tandon School of Engineering. As you can imagine, it is full of students, and thanks to that, it's quite affordable.
Whichever of the Brooklyn neighborhoods for first-time homebuyers you go for, you will not make a mistake. Be sure to pay each one a visit and see how you like the vibe. But remember that you have to consider your budget and needs before making the final decision. The good news is that this NYC borough offers so much, you won't have trouble finding a place that meets your requirements and wishes.