It's only natural that when it comes to senior people, relocating to a new home becomes complicated and emotionally draining. After so many years in a place and an abundance of memories, packing and leaving the old home behind cannot be easy. However, it doesn't have to be the end of the world. There are some tips & tricks that will make senior moving a lot more manageable and fun. For starters, you can hire Movers, Not Shakers! to deal with the moving tasks. That way, you will have much more time and energy to make this process easier.
Senior moving typically means downsizing
After the kids have grown up and left home, a large home can seem quite empty. That is the time when many seniors decide that it's time to move into a smaller NYC home. Owning a large home during your senior years is exhausting! Cleaning all that space and going up and down the stairs is only going to become increasingly challenging. Moreover, why waste so much time cleaning and so much money paying the taxes and bills for a home that feels practically empty?
When they get to this point in life, many people look into residential movers in NYC and the services they offer and hire the professional help they need in order to make the whole process smoother and faster. Still, other people decide to pack their lifelong belongings by themselves and move with the help of friends and family. Either way, help is very much necessary.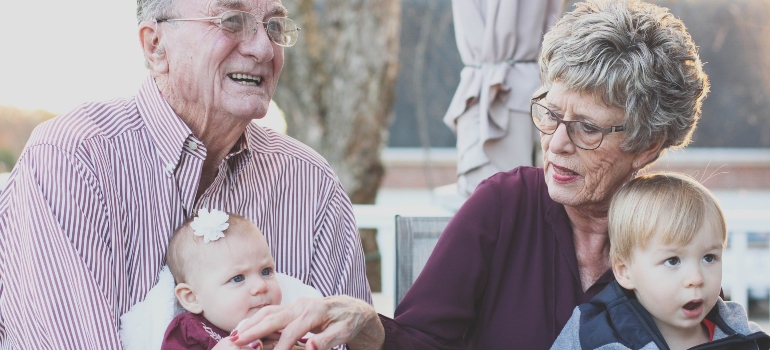 Once you decide it's time to downsize, you must:
Declutter
Find storage
Pack your entire household
Find moving help
Declutter
This is an essential step when downsizing your home or moving in general. One reason that makes senior moving hard is the number of items they have accumulated over the years. Thus, decluttering becomes quite important. This is something you have to do by yourself. Sure, packing services in NYC will make the packing process a breeze. But how can strangers know what to throw away and what to pack? That is why you should devote some time to doing it properly.
To get rid of unwanted items, you can sell them online or organize a yard sale. You can also give your kids or grandkids the items they need or ask for. And, of course, you can always find charities like The Furniture Bank and donate what you don't need.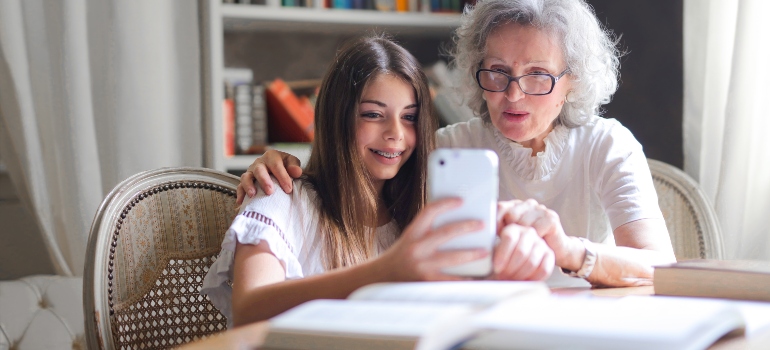 Storage
Sometimes there are things that we don't want to give up during our senior move. If we don't have room for them in our new home, there are solutions. For example, you can find the best storage services in NYC offered in your vicinity. You can place anything there. Some storage companies even have benefits and special offers for seniors. For example, discounts for larger storage or added security and so on. Of course, these things are different from one company to the other, so make sure to ask a couple of places and compare the costs and benefits before you settle on one.
Pack your belongings and the essentials
After decluttering and deciding what you will keep, store, sell or donate, it's time to pack. Now packing can, of course, be something you can gloss over if you hire professionals. On the other hand, if you decide to pack by yourself, then it's a little different. Packing alone will require a lot of time and a proper packing plan.
You can find the packing supplies quite easily online or in the nearest store. The essentials are:
Cardboard boxes (or you can use reusable ones and be greener)
Tape
Packing peanuts (or other soft material to fill in empty space in the boxes and prevent damage)
Scissors
And don't forget to get labels as well. They will make the process of loading as well as unpacking a lot easier. 
You can pack room by room. But whatever you do, start by packing items you barely use and rarely need first.
Also, keep in mind you will need to pack the essential box with items you need on a daily bases. No matter how long or short the planned move is, being ready for anything is a must.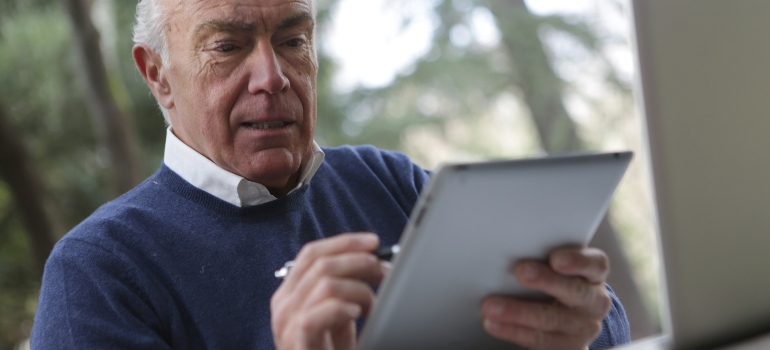 Ask for help
Senior moving is harder than average relocation, mostly because elderly people can't safely perform a lot of the tasks. People that have many problems like back pain, problems with joints and hips, and so on should avoid handling heavy items. So it's best to ask for help. Help does not always have to be in the form of paid workers. You can also ask your kids, grandkids, neighbors, or friends for help. And we don't doubt they will be glad to lend you a helping hand. You can simply surprise them with snacks and refreshments. 
It's okay to be emotional
This is the home you raised your kids in, and maybe even a home you were raised in. Naturally, there are many memories that will forever tie you to this home. So it's not unusual that you are sad. But don't worry. Those memories will always be with you. And your new home will bring you many more memories in the future. So don't get caught up in the process of senior moving without letting yourself relax and face those facts. You can even make a moving-out party and call your loved ones over. This way, you all can say goodbye to the old home and welcome a new chapter in your life with a smile.