Moving to Brooklyn when you are young surely means you have made some huge decisions in your life, and they have been good ones. You are probably ready to experience a different lifestyle and meet new people. But this place will bring you so much more, and the best way to get closer to all those wonderful things is to know exactly what neighborhood to choose. Well, you will be happy to know that Brooklyn is one of those places that is more than suitable for younger generations. Movers Not Shakers! explore the best Brooklyn neighborhoods for young people, so feel free to choose the perfect one!
Top Brooklyn neighborhoods for young people
Some of the Brooklyn parts that stand out according to the young population are:
Gowanus
Red Hook
Cobble Hill
Brooklyn Heights
Park Slope
Boerum Hill
Gowanus
Even if you just want to spend some time in Brooklyn, you should check out Gowanus. This neighborhood has a long history as it used to be an industrial zone, and as a result, it has a lot of beautiful residential buildings. With the right moving help from local movers in NYC, you can easily start calling this neighborhood your home. One of the main reasons young people love this part of Brooklyn is because it is deeply connected with art. Countless young artists organize all kinds of exhibitions and display their works all around the area. Gowanus doesn't lack musical and cinematic events either, and they are mainly focused on amateurs.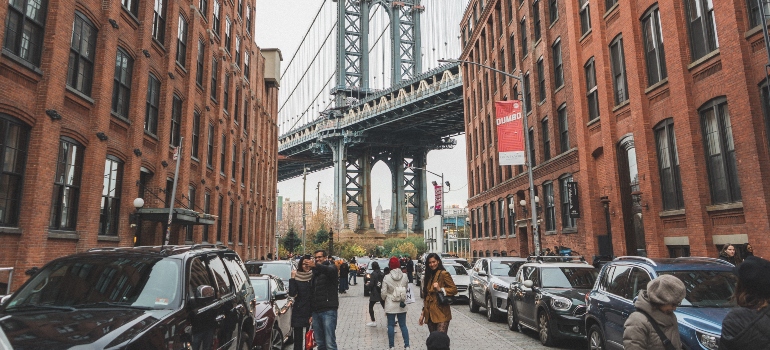 Red Hook
In case you are looking for a place similar to Gowanus, but with a little bit more diversity, Red Hook may be just perfect. This neighborhood may have a notorious past due to high crime rates, but today the situation is completely different. Red Hook is the place a lot of newcomers will choose because the living costs are somewhat lower, and you can easily find a nice place to settle in. Famous for its bars, restaurants, and art clubs, this place seems perfect for young professionals. Red Hook is also one of the neighborhoods in Brooklyn that has plenty of internet cafes suitable for freelancing. While the local movers Brooklyn residents trust can help you settle in, you can spend some time exploring the area and finding nice accommodation.
Let's not forget about Cobble Hill
A lot of people have thought about living in one of Brooklyn's brownstones at least once in their life. Well, if you belong to the same category and want to experience that NYC lifestyle, you should check out Cobble Hill. This neighborhood is the one you see in countless movies, TV series, and documentaries, as its buildings are nothing but aesthetic. Cobble Hill doesn't have many flaws, but one of the most notable ones is the high pricing. Homes can be pretty expensive, and the median price for properties can go up $1.64 million. On the other hand, if you have a really good job with a nice income, you may just be able to treat yourself.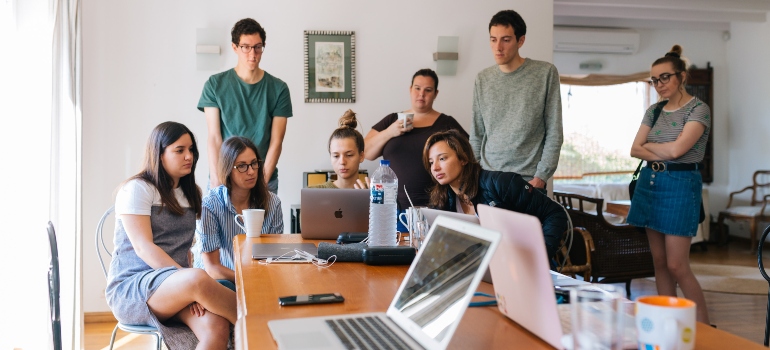 Brooklyn Heights
Moving on to an even more popular neighborhood, we arrive at Brooklyn Heights. This neighborhood is usually at the top of the list for many young people who decide to move to NYC. Long distance movers NYC can offer operate in the area, and residents there come across many people from all around the country and the world. Currently, it is home to 20,256 people, and the majority of them are young professionals. They find it extremely easy to live and work in the neighborhood that is so close to all important events and places in NYC related to their career. Brooklyn Heights is also home to several celebrities, including Adam Sandler, Jay-Z, and others. To young people who build their careers on social media and the Internet in general, that matters a lot.
Park Slope – a cheaper alternative
If you find Cobble Hill or Brooklyn Heights too expensive, you can live in a similar neighborhood for a lower price. Park Slope has it all – brownstones, nice restaurants and bars, a lot of young people, and it is not that expensive at all. With a good moving company and packing services in Brooklyn, your budget will perfectly fit in Park Slope's living costs. Besides that, Park Slope is one of the safest neighborhoods in Brooklyn as well. Its crime rate is 40% lower than the national average, which means it is suitable for singles, students, and young professionals. Living there will get you close to other popular neighborhoods, and in just half an hour of driving, you could be having a nice drink in Brooklyn heights.
And finally, there is Boerum Hill
Not everyone looks for a place crowded with people and always in the spotlight. In case you want to experience Brooklyn but still have peaceful surroundings, Boerum Hill may be just perfect for you. It is a relatively small neighborhood, and the majority of its residents have been living there their whole life. In recent years, Boerum Hill welcomed a lot of newcomers, mainly because other neighborhoods were too expensive or overcrowded. That, however, didn't change its main trait, and it is still a nice and cozy place seemingly far from the city rush. Boerum Hill is home to many small businesses, mainly those that advertise online, including homemade cosmetic products and jewelry. Commercial movers in NYC can be super helpful if you wish to move your office there. They will manage to avoid traffic jams in other neighborhoods and get you there on time.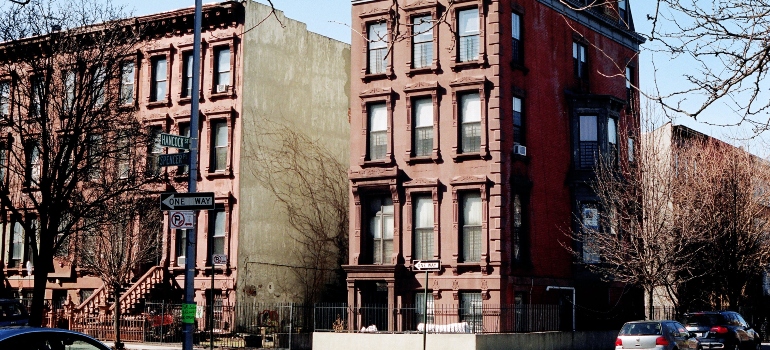 Knowing some of the best Brooklyn neighborhoods for young people can help you choose what is perfect for you. The borough of Brooklyn is suitable for younger generations in general, and chances are small you will make a mistake moving to any of these. As long as you are careful with your budget, things will work out just fine for you.