If you've spent money on high-quality appliances, you'll most probably want to take them to your new house. Moving household appliances in NYC involves precise preparation, adequate packing materials, and reliable assistance. It can be a lot of hassle, so they are often included in the cost of sale in real estate transactions. However, you can still bring your favorite dryer to your new residence. With professional movers from Movers Not Shakers, you get to avoid unnecessary stress. More importantly, you can rest assured that your belonging will be relocated in a quick and safe manner. Still, if you'd rather do this yourself, keep reading for some practical tips for moving home appliances.
Guide to Moving Household Appliances in NYC
It's no secret that relocating to a new house requires a lot of heavy lifting. Large furniture pieces like beds, wardrobes, desks, closets, couches, sofas, cabinets, and dining tables aren't the only heavyweights you'll need to pack up and carry on your moving day. Moving big, bulky household appliances to a new place of residence is never a joke. You must be familiar with every step of the procedure, including the proper methods for disconnecting, packing, and storing the appliances. Additionally, you must avoid damaging your kitchen, your flooring, or your back.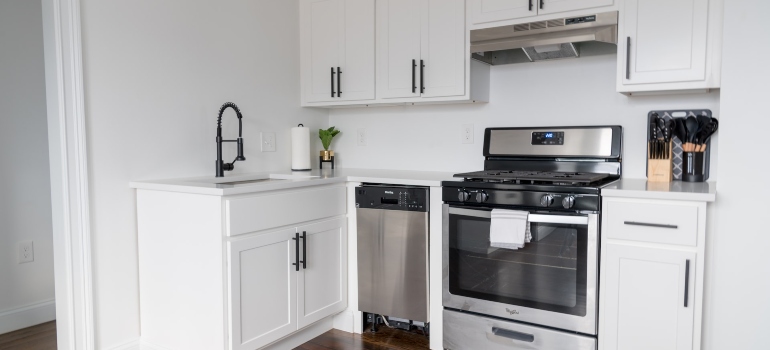 How to Move Bigger Appliances?
When moving those big kitchen appliances, you really need to take extra precautions to avoid breaking them or hurting yourself. Our advice is to contact residential movers in New York to make the relocation process drastically easier. If that is not an option, always be sure to have a friend or two to lend a hand. The secret to moving large appliances with ease is to take the time to plan out every step in advance. So, before choosing your plan of action, look over our clear instructions.
Consult the Manual
To find out how the appliances should be transferred correctly, get the manual or reach out to the manufacturer to give you instructions. You may need to drain water tanks, disconnect hoses, or unplug some appliances at least 24 hours prior to the transfer. There may also be some useful guidelines you will benefit from.
Unplug and Close the Appliances
Everything must be unplugged and cooled down before relocation. Remove any perishable items from the refrigerator and freezer, and disconnect the appliance at least a full day before the relocation is scheduled. Additionally, you'll need the freezer to properly defrost and drain, which will give you a chance to clean the interior. This is necessary whether NYC local movers will take care of the bulky devices or you will transport them yourself.
Moreover, even the smallest items, like the microwave and toaster oven, should be secured with tape or bubble wrap. Doors shouldn't suddenly open during the transfer as this could harm your other belongings or hurt the movers of yourself.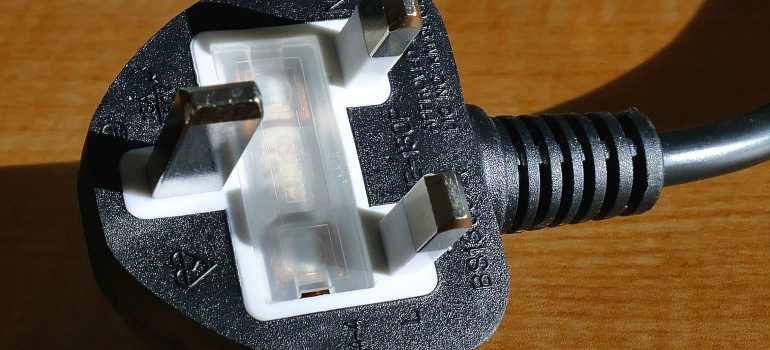 Obtain the Necessary Moving Supplies
The last thing you should do is try to carry these heavy objects yourself without assistance or useful tools. You already have a lot on your plate, and this puts you, your possessions, and your property at risk for serious harm. So be sure you have access to all of the moving supplies you'll need, such as:
For anything else, there are reusable eco friendly moving boxes. Pack all the smaller bits and parts in them, and don't forget to take inventory and make labels, so you know what belongs where and with which appliance.
How to Move Smaller Appliances
After dealing with hefty objects, getting ready to move your smaller kitchen appliances appears easy. However, even small appliances require preparation. To prevent breakage, you must disassemble anything you can, clean each part, and pack it individually. For instance, think of the microwave plate. See if any elements on your coffee maker, toaster, blender, mixer, and any other small appliance can be removed.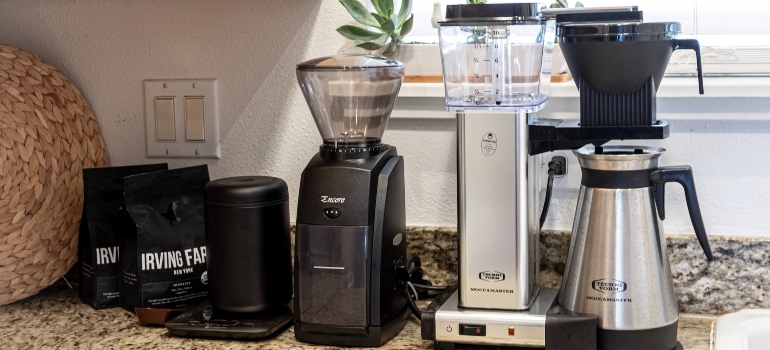 When you start packing, don't scrimp on supplies like bubble wrap or packing paper because these appliances are frequently placed in medium-sized boxes along with other things. Any empty space between them can cause damage and scratches. Also, use twist ties to wrap and fasten the cords.
Pay attention to what you put together in the same box, and make sure to label each box "FRAGILE."
Conclusion
Moving across the country with all of your appliances has grown more and more common for homeowners. Since your possessions are expensive and valuable, protecting them carefully is a must. You should adhere to these helpful suggestions for moving household appliances in NYC safely. That will allow you to settle into your new home faster and enjoy the first days.