People move every day during the year. Some do it without even realizing that there are different times in the year that will affect their moving costs. Well, not just moving costs, but that is probably the thing people are mostly concerned about. Naturally, if you are looking for last minute movers NYC residents recommended, then you probably don't have the luxury of picking the time. But in case you end up moving during peak season, there are still some good things to look forward to.
What are peak and off seasons?
Most of the time, when moving, around 60% to 70% of people book their moving dates during spring and summer. The reasons for this are primarily the nice weather, as well as the school holidays. So even if a whole family is moving, kids don't lose any school days, and parents don't have to worry about rain and cold.
On the other hand, the off-season takes place during the fall and winter. Although the weather is cold and bad, not everyone can wait till summer. Also, the price of moving during the off seasons is often lower. Most of the interstate movers NYC has to offer are booked during summer and spring, meaning that there are fewer dates available, and prices for them can skyrocket. But during the off-season, there are more choices. But what are some of the pros and cons of moving during peak season?
The pros of moving during peak season
Even though moving during peak season is not cheap, it is still a peak season for a reason. And, of course, it is not only for one but more reasons. People would not pick those specific dates if they didn't carry any significance. But what can that significance be? And this is something that is the same for residential and office movers in NYC:
Weather
Time
Kids
Real estate market
Weather
Moving during the spring brings a lot of warm weather. As the climate becomes warmer, it becomes a lot easier to spend time outdoors due to the move. Relocating over the winter, for example, usually is represented by freezing hands, less daylight or natural light, rainfall or snow, and mishaps and damages due to slippery roads and paths are also present. During the peak seasons, such dangers are easy to avoid! The gloomy rainy clouds are replaced with a clear sky, as well as clear and dry streets. This lowers the risks of any potential mishaps as well as the risk of injuries.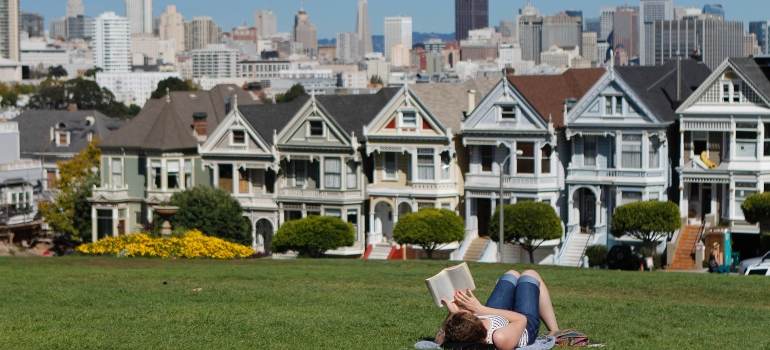 Time
Many people can get paid work leave during the summer. And that's perfect for the move. No reason to stress, run around and live with cardboard boxes for days. This way, you can take some time off of work and pour all of your attention into it. You can even contact Movers Not Shakers! and speed up the whole process even more! If you decide that you want to move alone, without professional help, still consider at least contacting family or friends. This way, a process that can be dragged on for days will be shortened by a mile.
Kids
Kids would have just finished a year of their schooling. And as you can already imagine, the summer break is one of the best times to relocate! Not only will they start the new school year from the beginning and won't feel as much of an outsider (as they would if they came in during half of the school year), but you will also have plenty of time to find the perfect school.
Real estate market
Whenever you decide to move, one fact remains. There are many more homes up for sale in spring compared to autumn. That means you have more homes to pick from, and the prices are much more accessible. Especially when compared with the off seasons when no one is moving, and the number of available homes is smaller.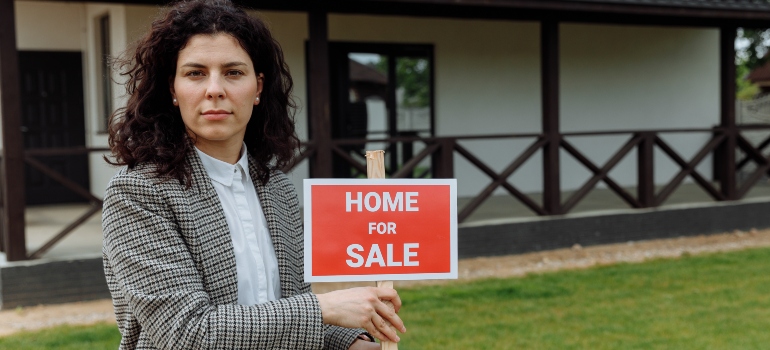 Cons of moving during peak season
We agree that moving in the summer has its good sides. And although sometimes it can be expensive, just by calculating moving estimates and comparing a few companies, you can find a good deal. But even then, there are still some cons we need to mention.
More Expensive: Prices for moving services can become more expensive during the summer and spring seasons. Some moving companies raise their rates at that time. Although just by scheduling your move on time before peak season, you can still avoid astronomical prices.
Inconvenience: During the peak moving season, it can become difficult to plan your move due to moving companies being completely booked. Therefore, you would have to give it your all to find a reliable mover. And don't forget that there are still other steps you need to take when moving unrelated to the company.
Less Flexibility: When you choose to move during the peak season, make sure you pick dates on time. When the season starts, most dates, particularly the weekends, are generally fully reserved. Some people even had to move their moving dates up or further down in order to book good moving crews.
Overall
Moving during peak season will always have its bad and good sides. But depending on your planning and the time at your disposal, you can make it better. Just by booking the moving date a lot prior to the season start, you are avoiding higher prices, and not only that, but you will be able to pick the date you wish. You will also have plenty of time to pack, find a school for your kid, and finish other moving responsibilities and tasks.