Brooklyn, New York is a unique place in so many ways and no one can simply deny it. It is no doubt the only borough in NYC many tourists as well as locals will choose to leave Manhattan for. It is a city rich in history, natural beauty, unique communities, and culture. Not only is it the most desirable, but also the most expensive neighborhood in NYC. Some people may even go so far as referring to it as the new Manhattan. Brooklyn is an interesting area to travel to and a lovely place to live in. As many people flock there, we suppose you might as well be one of them. In that case, Movers Not Shakers will ensure your relocation goes smoothly and effortlessly with their professional help. Although all of the mentioned facts are wide-known, we've prepared a list of things no one told you about living in Brooklyn.
The List of Things No One Told You About Living in Brooklyn
You might be thinking what more there is to say about Brooklyn given all the publicity and interest it has received recently? Maybe not too much, but we did identify a few things that will make this wonderful borough stand out even more than it already does. It is one of the places with neverending possibilities. So without further ado, here are 6 things no one told you about living in Brooklyn:
Cost of living
Public transport
Climate
Food scene
Classic cocktail movement
Street art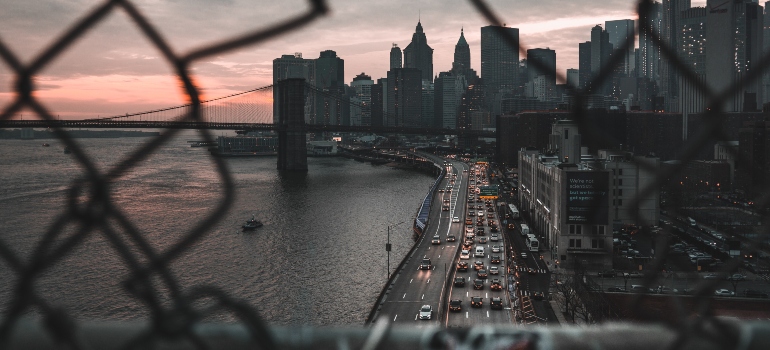 High Cost of Living
The average home in Brooklyn costs over $700,000, and the monthly rent is almost $2,700. As a result, the borough is among the most expensive places in the country to reside. In order to discover a good deal in the area you adore, plan to do a lot of apartment and home hunting. Brooklyn residents also have the propensity to define themselves according to the neighborhood in which they choose to live, and they develop a strong loyalty to the local stores, cafes, restaurants, and bars.
Before making a decision, make sure to consider all of your possibilities and tour several communities. After that, a professional moving company in Brooklyn will give you a hand with your relocation. The fact that you won't need a car when you live in Brooklyn may be the one concession to the high cost of living in the city. Brooklyn has more than 50% of its population living in homes without cars.
Facts About Public Transport
The fastest and most reliable means to get around the city is still the train. The NYC subway system is well known since it allows you to travel anywhere in the city at any time for only $2.75. Brooklyn has 170 subway stops, and Atlantic Terminal serves as the borough's main transportation center. The MTA is making a lot of effort to turn the situation around and get the subway operating as it did in its heyday. But until then, give yourself additional time for your commute, pack a nice book, and listen to podcasts because it could take a while, especially if you live outside the borough's center.
Other modes of transportation in Brooklyn are:
Buses
Bicycles
Cabs
Ferry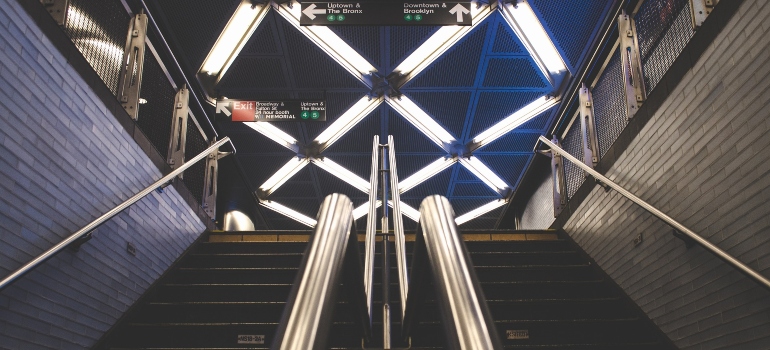 Four-Season Climate
After relocating to Brooklyn, you'll spend a lot more time outside than you would in most other places, even though it won't be as hot or cold as Chicago or New Orleans. Compared to residents of other American cities, New York City residents frequently walk more. That also applies to Brooklyn, so what you wear is crucial.
For every season, you should always wear comfortable walking shoes. Bring many pairs—since you'll be walking a lot, your shoes will quickly become worn out. There isn't anything to worry about when it comes to packing and transporting your shoes. Your movers are using eco friendly moving boxes which protect your belongings. You should also have an umbrella ready because Brooklyn has frequent rain. You should dress appropriately for each of Brooklyn's four seasons.
Foodies' Heaven
Brooklyn is a true melting pot, and this is best demonstrated by the vast array of ethnic cuisines that are available there. Anything you're craving can be found in Brooklyn – from Crown Heights' Jamaican jerk chicken and roti to Sunset Park's "Little Fuzhou" dim sum to Sheepshead Bay's sticky-sweet baklava. There is always a new restaurant to try out for a date night, family lunch, or an evening out with friends because new eateries are continuously opening up. Having said that, occasionally you want to stick to the traditional styles. Many renowned restaurants in Brooklyn have been providing meals to devoted patrons for many years.
Classic-Cocktail Movement
Brooklyn has a lively nightlife with exciting nightclubs, great places for a date, and live performances. No other city compares to Brooklyn's nightlife. There is a scene for every taste, from Williamsburg's indoor-outdoor Brooklyn Mirage to Red Hook's some of the most highly regarded bars in the neighborhood. No matter the moment, 24 7 movers NYC will help make your move whenever it works for you.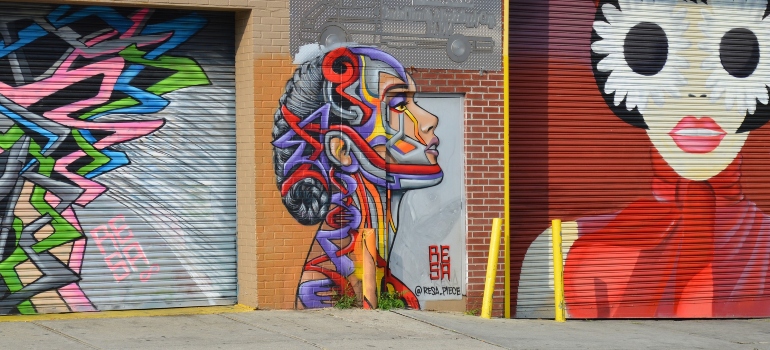 Street Art
Brooklyn experienced a spike in street art in the 1970s, which was primarily shown on the sides of subway vehicles. In Brooklyn, subway graffiti has evolved into a distinct art style known as enormous, magnificent murals on the sides of buildings and walls. Start at the Bushwick Collective if you want to explore areas of Brooklyn known for their street art. You may find nearly 100 blocks worth of artwork there and nearby.
Conclusion
Living in Brooklyn is fascinating, as there are many things to do there. If you don't mind the cold and are willing to dig a little further into your pocket, it is worthwhile. If you decide to relocate, be sure the area is close to a transit hub and that it matches your lifestyle the best. We truly hope that these things no one told you about living in Brooklyn will help you get a clear idea of what life there might look like.