An interstate move preparation is a time-consuming task for all of us, we must agree. On the other hand, it can also be an exciting process with professional movers in NYC by your side. Both local and interstate relocation demand careful planning as well as numerous logistical considerations. Still, adapting to the culture of a new state and weather is one of the additional difficulties that come with an interstate move. Moving from New York City to a different state is a rather challenging and sometimes quite stressful process. There are countless minor details to take into account and plan for, regardless of where you intend to relocate. Thus, we've compiled a list of things you should do in order to prepare for an interstate move from NY.
5 Tips to Help you Prepare for an Interstate Move from NY
The key to a successful move is definitely being aware of what needs to be done in advance. That way obstacles cannot come as a surprise to you and your family. With that being said, you are presumably already familiar with the fundamentals of moving, such as helpful packing advice on the day of the move. Nevertheless, we advise you to rely on interstate movers from NYC to help you relocate with ease. The power of being prepared should never be underestimated. There is no such thing as too much help or too many reminders of the essentials. For this reason, we have prepared this article for you to share some tips for conducting a successful interstate move.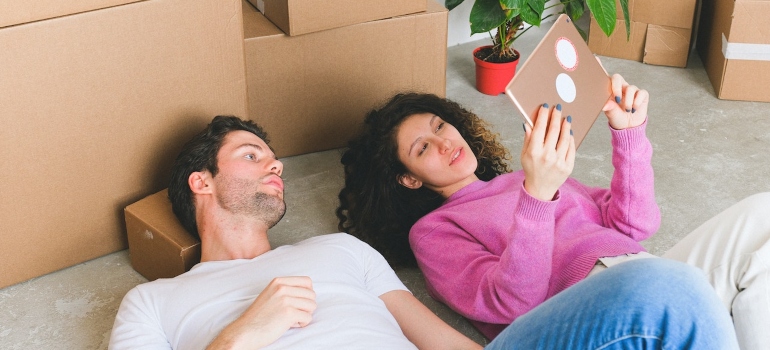 Do a Bit of a Research
You will be primarily conducting research and calculations at this point of your relocation. It's important to note that the sooner you begin this phase, the better. You can always conduct a little bit of extra research, keep this in mind. And since the majority of your research will involve money in some way or another, it might be profitable! For example, if you are going to need eco friendly moving boxes, figuring out what company has the best offer will be good for your budget.
Check the Taxes
Taking notes of tax changes can be quite an extensive job. Before the move, you might easily occupy your entire time by studying the tax rates in the two states. But the key here is to pay attention to what interests you the most rather than thoroughly researching everything. For instance, you don't have to compare the prices of every single item when figuring up living expenses. In other words, make an effort to be effective and minimize your time spent on research. You'll need the time for other segments of preparation.
Visit your New State
Prior to moving, try to make at least one trip to your new state. This will enable you to experience the state firsthand using your own senses. Let's imagine you are relocating to Chicago. While NYC to Chicago movers can provide you with the majority of the information about your new state, it just isn't the same. To properly understand how things are, you must be there.
Google Earth Review
Even if you do visit your new neighborhood in person, you should at the very least perform some internet research. These days, you can use Google Earth to explore your new city, assess its accessibility on foot, by bicycle, and by public transportation, and even meet your new neighbors online! In essence, you can learn more about a city in a few days of research than a local who has lived there for years. That is called the power of the internet. If you do your research well, conducting a successful interstate move from NYC will be much simpler.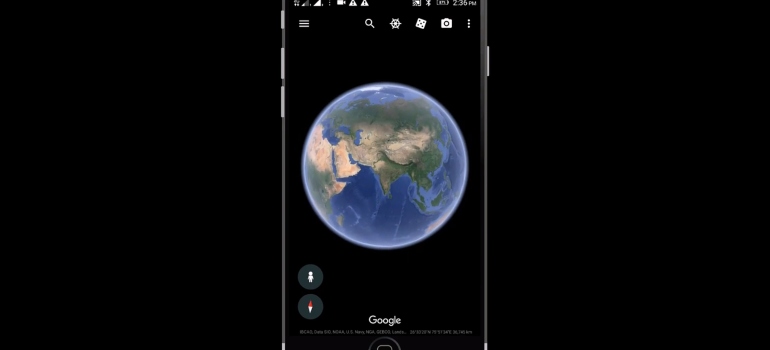 Determine Your New Living Expenses
Pretty much any other place will have cheaper living expenses when compared to NYC. Even though this is excellent news, you should still be aware of the difference. This will take up most of your time if you want to get the most out of your moving budget. Let's say you are moving to Florida. You should not worry about the possible damage to your belongings while being transported there. Movers for NY to Florida relocation will pay special attention to the safety of your possessions. Instead, focus on your largest sources of expenditure and search for their cost in the new state. One example of a thing that cannot be overlooked is commute expense. No matter if it is by bike or car or using public transport, you will want to know how much you are going to spend on it on a monthly basis.
Find Health Professionals
You will eventually require access to health care services, wherever you are. You get to select them at this point. It can take some time to switch doctors and pharmacies as well. Try seeking advice from your current medical specialists to make things simpler for you. Along with that, ask them if they have any additional advice for finding a new doctor that is particular to you. It is better to err on the side of safety!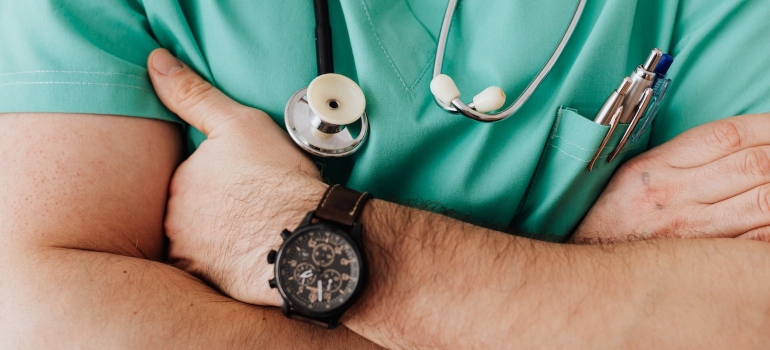 Conclusion
Try to take advantage of NYC while you still have the chance to before you begin the moving phase. Try to spend some time with your family before you immerse yourself in planning. It never really stops once you are involved with relocation tasks and concerns. There is a lot to do, but it always seems like there isn't enough time. Now that you've read our article, we are sure you are at least 80% sure you will no longer have doubts about how to prepare for an interstate move from NY. So, take it easy and relax a bit! Good luck!