NYC is one of the most beautiful and sought-after cities in the world. So, of course, there will be plenty of people moving there. When it comes to people working in Manhattan, it can sometimes become tricky to find good and affordable accommodation. So many of them decide to live in one of the best Brooklyn neighborhoods for commuting to Manhattan. While many seek out Brooklyn movers for more security and help, others decide to do everything alone. But however, you look at it all of them have the same destination! Brooklyn!
Welcome to Brooklyn
If you are already living in NYC or have looked into it prior to moving, then you already know that it is a fairly expensive place to live. It is especially pricy when it comes to real estate. So choosing a nice location to live in will also have an effect on the prices you pay. Although Brooklyn is not the cheapest area, when compared to Manhattan it is a lot more affordable. If you are one of the people working in Manhattan then it may be your best option to hire Movers Not Shakers! and come to Brooklyn.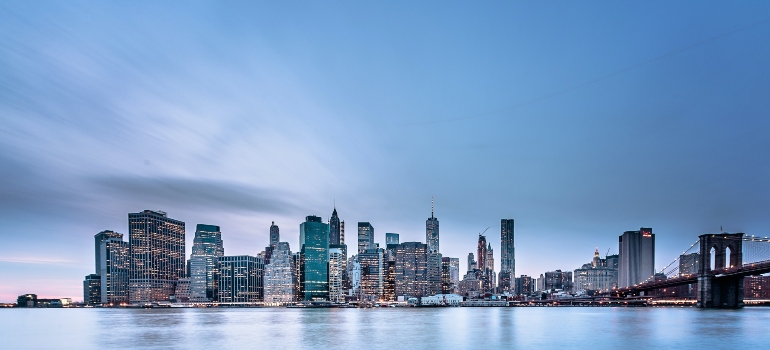 Best Brooklyn neighborhoods for commuting to Manhattan are also some of the best areas to live in. They are first of all close to your work, easy to access by city metro and transport, and are not as expensive. But you should hurry and find a place, as these areas are extremely popular. Don't forget that people come here not only because it is cheaper! The area is becoming more and more popular due to its stunning scenery, easy access, and charm.
Some of the best options to explore are:
Brooklyn Heights
DUMBO
Red Hook
Crown Heights
Brooklyn Heights
If you look south of the Brooklyn Bridge you will notice a stunning area that looks directly into Lower Manhattan. This is the top area due to its close proximity to Manhattan as well as the fantastic views it offers. On the other side, it has great transportation and is quite beautiful. If you go out and walk in the streets of Brooklyn Heights you will also notice many good shops, cafes, bars, and other types of places where you can shop, eat and relax. But do keep in mind that this area is not for everyone. As it is closest to Manhattan it is also the priciest place on our list. So if you are moving in order to lower accommodation prices, then this place is not for you. But if you are moving for any other reason, and have money to afford it, then this is the best pick out of all we will mention today.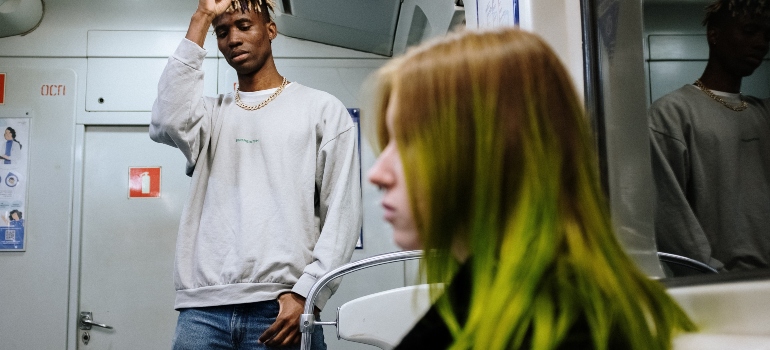 DUMBO
If you look further for more Brooklyn neighborhoods for commuting to Manhattan, you will notice one with a seemingly funny name. DUMBO or Down Under the Manhattan Bridge Overpass is the area right next to Brooklyn Heights. Like the name suggests it is kind of located between the Manhattan Bridge and Brooklyn Bridge. It was an area filled with many industrial buildings that were later turned into big and spacious luxury apartments. And after the end of its industrial era, many Manhattan movers found themselves helping rich people move here. You probably guessed it already, but this area is also not for everyone as it is also quite pricy. But it is well connected, easy to transport in and out from, and is simply beautiful.
Red Hook
Are you interested in Red Hook? Well, we will assure you, you are not the only one! If you ask any of the Red Hook movers they will tell you about a large number of people moving here, especially in recent years. This stunning neighborhood is located on a peninsula glancing over the Upper New York Harbor. And it is one of the best Brooklyn neighborhoods for commuting to Manhattan especially if you work downtown. The best way to go to work will be by using a bus or a train. And depending on your exact location it can take you about 40 minutes to arrive at work. But this area is quite affordable and is also home to many families and artists.
Crown Heights
When it comes to beautiful architecture, lots of brownstones and medium-sized structures Crown Heights is probably the area that can brag the most. Located in the heart of Manhattan it is also one of the most sought-after places. It will take you about 40 minutes to reach your office using the 2 train or by switching to the 1 train. Nevertheless, your travel will never take longer. Especially because the 2 train is one of the most reliable ones in NYC. This area is quite beautiful, decorated by stunning architecture, cafes, bakeries, and other facilities that will make living here a lot easier. Of course, it is not the cheapest place to live, but compared to Manhattan and the first two places we named, it is a lot more affordable.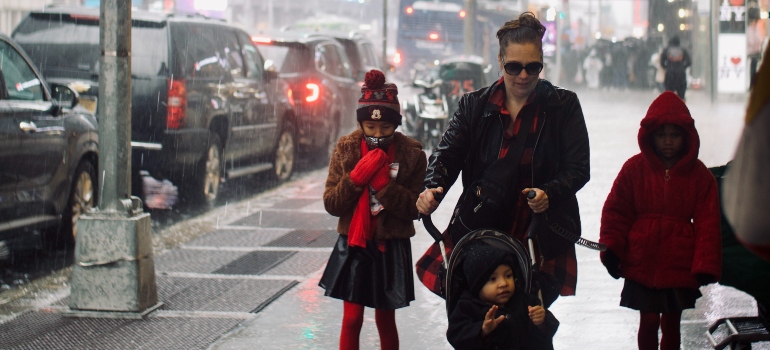 Which of the Brooklyn neighborhoods for commuting to Manhattan do you choose?
However you look at it, Brooklyn is not small. And there are many places that can be called great Brooklyn neighborhoods for commuting to Manhattan. Of course, this highly depends on our needs and preferences. Some people won't mind spending more than 40 minutes going to work. Others will look for better views, local restaurants, and so on. So it is quite hard to pinpoint one location and discard the rest. In our experience doing a little more research on the areas will provide you with the best options for you. And that is the only thing that matters.