Before you decide to relocate to a new city, it is important to find out all there is to know about it. Otherwise, you may find yourself in a situation where your expectations are not only not met, but might have entirely been unrealistic. In order to help you prepare for moving to Boerum Hill, Movers Not Shakers! has decided to share with you some of the most important things you need to know about this wonderful Brooklyn neighborhood. This trendy area is home to some of the city's best restaurants, shops, and cultural attractions. So, if you are thinking about moving to Boerum Hill, there are a few things you should know.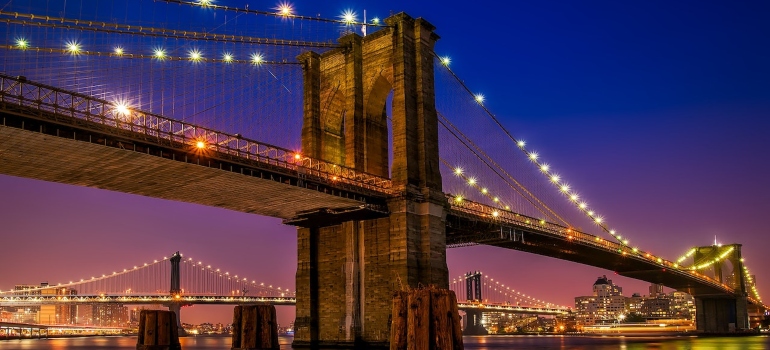 Living here – what you should know before moving to Boerum Hill
As we have already pointed out, Boerum Hill is a trendy neighborhood located in Brooklyn. Living here can be a great experience for those who enjoy the vibrancy and energy of urban living. The neighborhood is well-connected to other parts of Brooklyn and Manhattan via public transportation, with several subway lines running through the area. There are also plenty of parks and green spaces nearby, including the popular Brooklyn Bridge Park.
Boerum Hill is home to a diverse population, including families, young professionals, and artists. If you are a piano player looking for the help of piano movers NYC has to offer to relocate here, we are certain that you are going to find the right fit for you. After all, the neighborhood has a strong sense of community, with regular street fairs, farmers' markets, and other events that bring people together.
Overall, living in Boerum Hill can be a rewarding experience for those who value a bustling urban environment, historic architecture, and a strong sense of community.
About the neighborhood's history
Boerum Hill is located in the northwestern part of Brooklyn, just south of Downtown Brooklyn and east of Cobble Hill. The neighborhood is named after the Boerum family. They owned farmland in the area during the 18th century. The neighborhood has a rich history, with many beautiful brownstone buildings dating back to the 19th century. This type of architecture is what Boerum Hill is known for.
Is living in Boerum Hill expensive?
In the previous passage, we pointed out that the only downside to living in Boerum Hill is the cost of living. Now, before you hire Boerum Hill movers, let us take a closer look at the details.
Boerum Hill is known for its historic brownstones, many of which have been renovated and restored in recent years. As a result, housing prices in the neighborhood tend to be relatively high. According to data from Niche, the median home value in Boerum Hill is currently around $1,450,000, which is well above the median home value for Brooklyn as a whole.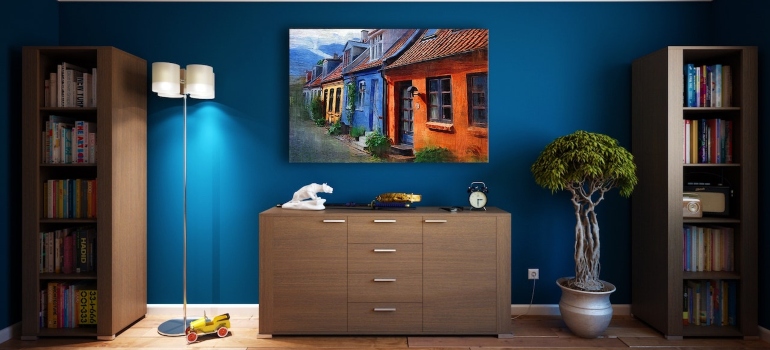 In addition to its high property values, Boerum Hill is also home to many trendy boutiques, cafes, and restaurants, which can be relatively expensive compared to other parts of Brooklyn.
Still, many residents feel that the neighborhood's amenities and quality of life make it well worth the price.
Is Boerum Hill a rich neighborhood?
Boerum Hill is generally considered to be a relatively affluent neighborhood within Brooklyn. However, like many neighborhoods in New York City, the socioeconomic makeup of Boerum Hill is diverse and varies across different parts of the neighborhood. While some parts of the neighborhood are far pricier than what you would expect Brooklyn to be, there are other areas in which people do not earn as high salaries as overall real estate prices might have you believe.
Is Boerum Hill a good area to move to
Overall, you could say that Boerum Hill is a good area to live in. It is rich in entertainment, culture, and hospitality services, safety is high and the quality of available schools is pretty high. Let's find out more.
Entertainment and culture
Boerum Hill has a thriving arts scene, with a number of galleries and theaters located in the neighborhood. The Invisible Dog Art Center, located on Bergen Street, hosts a variety of exhibitions and performances throughout the year.
If you are looking for a place to showcase some of your art, chances are high that you could find a gallery in the area that would host your exhibition. You might have to work hard to get one to host you, after all, this is NYC we are talking about, but it is entirely possible. Until then, you could consider storing some of your art pieces in climate-controlled storage units Brooklyn has to offer.
Theater lovers can catch a show at the Brooklyn Academy of Music. This means there is no need to travel to Broadway to see a quality show. Brooklyn Academy of Music is located just a short walk from Boerum Hill. For film enthusiasts, the Brooklyn Heights Cinema is a great place to go. Here, you can catch an independent or foreign film.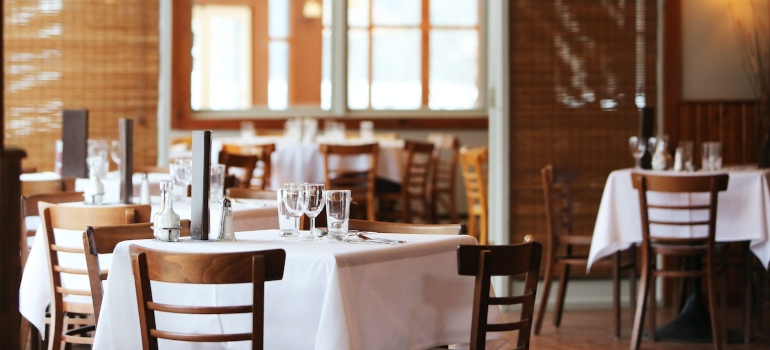 Going out for food and drink? A lot of places to choose from
Boerum Hill is home to some of the best restaurants and bars in Brooklyn. From farm-to-table cuisine to international dishes, there is something for every palate. Some of the most popular restaurants in the neighborhood is Rucola. It serves Italian food made with local ingredients.
Boerum Hill is also home to a number of trendy bars and coffee shops, such as the Brooklyn Inn and Cafe Pedlar.
You can provide your kids with quality education after moving to Boerum Hill
Boerum Hill is home to a number of excellent schools, both public and private. There are also several private schools in the area, including Saint Ann's School and Brooklyn Friends School as well. No matter whether you decide to enroll your kids in private or public schools, you can expect them to gain quality knowledge here.
Transportation and connections to other parts of the city
Boerum Hill is well-connected to the rest of Brooklyn and Manhattan, making it easy for residents to get around. The neighborhood is served by several subway lines, including the A, C, F, and G trains. There are also several bus routes that run through Boerum Hill as well.
Get moving to Boerum Hill fast!
As you have seen, this is one of the best Brooklyn neighborhoods to live in. If you manage to find a property that meets your budget, you should not hesitate but look for professional Brooklyn movers to make moving to Boerum Hill a breeze!