Red Hook, a neighborhood located in the southwestern corner of Brooklyn, is a hidden gem that is often overlooked by visitors to New York City. However, for those who take the time to explore it, Red Hook offers a unique blend of industrial charm, waterfront views, and delicious food and drink options. Despite its relatively remote location, Red Hook has a rich history that is still visible today. The neighborhood was once a bustling shipping hub, with cargo ships from around the world docking at its piers. Movers Not Shakers will for sure offer you the best moving and storage services in NYC. You should contact them if you decide to move here. In this Red Hook guide, we'll take you on a tour of the best things to see, eat, and drink there.
Is Red Hook a Good Place to Live?
What really sets Red Hook apart from other neighborhoods in Brooklyn is its sense of community. Despite its recent gentrification, Red Hook has managed to maintain its gritty, blue-collar vibe. Locals are proud of their neighborhood and are eager to share its charms with visitors. As a result, Red Hook offers a welcoming atmosphere that is hard to find in other parts of the city. Red Hook movers will be by your side in case you want to make this your home. Whether you're a first-time visitor or a seasoned New Yorker, there is something for everyone in this unique and charming neighborhood. So sit back, relax, and get ready to discover the ultimate Red Hook guide we prepared for you!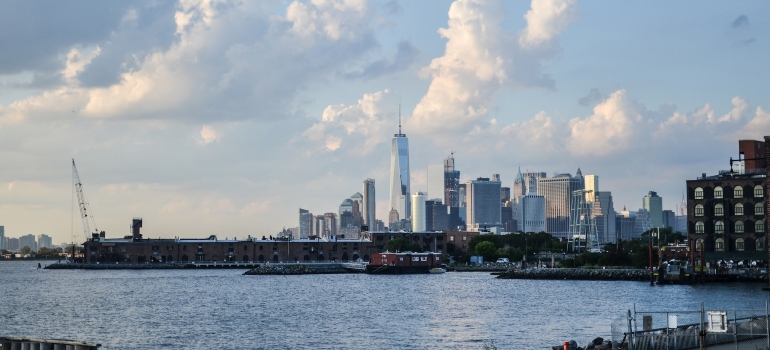 How Safe is Red Hook Neighborhood?
Like any neighborhood in a major city, safety is always a concern in Red Hook. However, the neighborhood has undergone significant changes in recent years, with increased investment in both residential and commercial development. As a result, crime rates have decreased, and Red Hook is generally considered to be a safe place to visit and live.
That being said, it's always important to exercise caution and use common sense when exploring any unfamiliar area. It's recommended to stay aware of your surroundings, especially at night or in less populated areas. Overall, while no neighborhood is completely free from risk, Red Hook has become increasingly safe in recent years and continues to be a welcoming and enjoyable place to visit and live in. If you fall in love with this place and decide to relocate there, you should not worry at all. Local movers from NYC will take care of all the heavy lifting and packing for you.
Things to See
Red Hook is a neighborhood that is steeped in history and offers plenty of interesting things to see. One of the most unique features of Red Hook is the fact that it is home to some of the oldest cobblestone streets in New York City. Take a stroll along Van Brunt Street, and you'll feel like you've been transported back in time.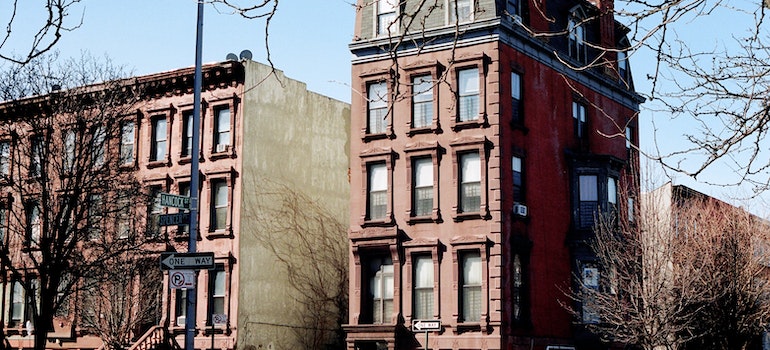 Another must-see attraction in Red Hook is the Brooklyn Cruise Terminal, which offers stunning views of the harbor and the Statue of Liberty. You can also take a stroll along the Red Hook waterfront, which offers a peaceful escape from the hustle and bustle of the city. If you're interested in history, we recommend that you check out the Red Hook Maritime Museum. This museum is located in a restored 19th-century warehouse and offers exhibits on the history of the shipping industry in Red Hook.
Things to Eat
Red Hook is a foodie's paradise, with plenty of delicious options to choose from. One of the most popular places to grab a bite to eat is the Red Hook Food Vendors, which offers a variety of international cuisine from Latin America, the Caribbean, and beyond. Be sure to try the pupusas from the El Olomega stand – they're a local favorite.
Also, a popular spot in Red Hook is Hometown Bar-B-Que, which offers some of the best barbecue options in New York City. The brisket and pulled pork are particularly delicious but remember – the portions are generous, so come hungry. If you're in the mood for seafood, head over to the Brooklyn Crab, which offers fresh seafood and stunning views of the harbor. The lobster roll is a standout dish, but be sure to save room for the funnel cake for dessert.
Things to Drink
Red Hook is also home to several great places to grab a drink. One of the most popular spots is the Red Hook Winery, which offers a variety of locally produced wines. The winery is located in a converted warehouse and offers stunning views of the harbor.
Another popular spot for drinks is Sunny's Bar. It is a classic dive bar that has been a Red Hook institution for over a century. The atmosphere is friendly and laid-back, and the live music on weekends is a must. If you're a fan of beer, be sure to check out the Other Half Brewing Company. This brewery offers a variety of craft beers, including IPAs, stouts, and sours. After experiencing all the food and drink there, we are sure you'll want to move to Red Hook. Keep in mind that Brooklyn moving company can execute any move with ease.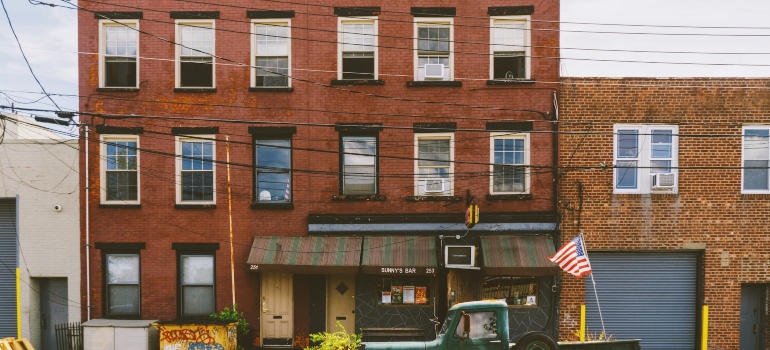 Is Red Hook Gentrified?
Some argue that the neighborhood has lost some of its gritty, industrial charm. However, others point out that the influx of new residents and businesses has brought new life to the area. At the same time, that has helped to revitalize the local economy. It's worth noting that Red Hook remains a diverse neighborhood, with a mix of working-class families, artists, and young professionals.
Overall, Red Hook's gentrification has certainly had an impact on the city. Still, the neighborhood remains a unique and vibrant destination that offers a blend of old and new. Whether you're exploring the area's industrial past or sampling some of the city's best food and drink options, there is plenty to discover in this one-of-a-kind Brooklyn neighborhood.
Final Thoughts
In conclusion, Red Hook is a neighborhood that offers a unique blend of history, culture, and cuisine. Whether you're interested in exploring the area's maritime past, discovering local art galleries and studios, or indulging in some of the city's best food and drink options, Red Hook has something for everyone. The neighborhood may not be as easily accessible as other parts of Brooklyn. However, its sense of community and welcoming atmosphere make it a true gem worth the extra effort to reach. As we showed in our Red Hook guide, this lovely neighborhood continues to evolve and thrive, while maintaining its gritty, blue-collar charm.