The best way to get to know any neighborhood is to experience it in person before you decide to relocate. So before you book your trusted Brooklyn movers, make sure to visit this lovely neighborhood. To help you on your journey of getting to know Windsor Terrace, we have gathered some interesting facts.
Windsor Terrace – location and neighborhood
Windsor Terrace is a residential neighborhood in the western part of the Brooklyn borough of New York City. Prospect Park bounds it to the east and Green-Wood Cemetery to the south. Also, Park Slope is to the north, and Kensington is to the west. The neighborhood is known for its tree-lined streets, historic architecture, and diverse community. It has a mix of row houses and apartment buildings. This is a quiet neighborhood with a residential feeling. You will find a diverse community here and a variety of small businesses, including restaurants, bars, and shops. It is also close to Prospect Park.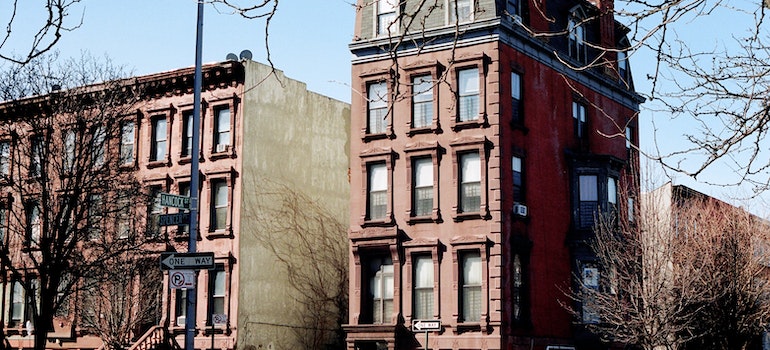 One of the area's most notable attractions is the Green-Wood Cemetery, which features beautiful gardens, historic architecture, and regular events and tours. If you are planning to relocate, make sure to hire local Windsor terrace movers since they know the neighborhood the best and will relocate you efficiently.
Another interesting fact is that the neighborhood has a strong sense of community. Local events and organizations such as the Windsor Terrace Food Coop and the Windsor Terrace Library provide opportunities for neighbors to connect and support one another. This is perfect for people who enjoy socializing and families.
The cost of living in Windsor Terrace
Windsor Terrace is generally considered a moderately expensive neighborhood, with a median home price higher than the average for Brooklyn as a whole. The cost of living in the area is driven in part by its desirable location, which offers easy access to Prospect Park, public transportation, and nearby amenities. The average monthly expenses for a single person are around $1.175, without rent. On the other hand, a family of four would need around $4.100 per month. This is also without rent. Monthly living cost varies depending on your expenses. For example, if you have a smaller place and you rent storage units Brooklyn has to offer, you should count on this expense as well.
Housing options in the area include both rental apartments and owned homes, with prices varying based on factors such as size, location, and amenities. While it may be expensive compared to some other neighborhoods in Brooklyn, it is still more affordable than some of the more high-end areas of New York City, such as Manhattan's Upper East Side or Brooklyn's nearby Park Slope. And it is easier to relocate with family. You can even find piano movers NYC residents trust or any other specialty service in case you require it. You will find everything one might need for a regular family life and more.
Safety and amenities in Windsor Terrace – a major draw for families
Windsor Terrace is generally a good place for families. The neighborhood has a low crime rate and a quiet, residential feel, making it a safe and peaceful place to live in. It is also home to several excellent public and private schools, including P.S. 154 and the Brooklyn Free School.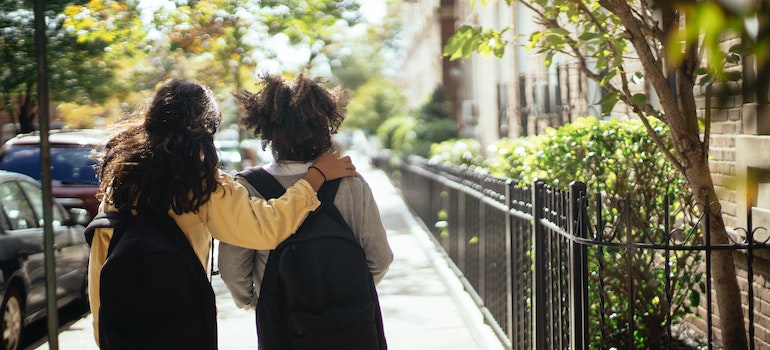 In addition, the neighborhood has a variety of parks and recreational facilities that are excellent for families, including the Prospect Park Zoo and the Kensington Stables. There are also many family-friendly amenities in the area, such as playgrounds, libraries, and museums. Also, the neighborhood offers a welcoming and supportive community for families who are looking for a place to call home. So, if you are looking for a new neighborhood, make sure that you consider Windsor Terrace.
Job opportunities in Windsor Terrace – an important factor
Windsor Terrace is primarily a residential neighborhood, so there are limited job opportunities within the area itself. However, because the neighborhood is located near other parts of Brooklyn and Manhattan, residents have access to a wide range of employment options. The neighborhood is well-connected by public transportation. This makes it easy for residents to commute to work in other parts of the city.
Some of the nearby job hubs include downtown Brooklyn, the Brooklyn Navy Yard, and Manhattan's Financial District. Additionally, there are several small businesses in the area, such as restaurants and shops, that may provide local employment opportunities. So, although Windsor Terrace itself may not offer many job opportunities, residents have easy access to the broader job market of New York City.
Easy access to Manhattan from Windsor Terrace
The length of the commute from Windsor Terrace to Manhattan will depend on the specific destination within Manhattan. Also, the time of day and the mode of transportation will affect the length of the commute. In general, the commute from Windsor Terrace to Manhattan can take anywhere from 30 minutes to an hour.
The neighborhood has several subway lines, including the F and G trains. They provide access to Manhattan via stops such as 14th Street, 34th Street, and Columbus Circle. The commute time to Manhattan via subway can vary depending on the destination and time of day. But generally ranges from around 30 minutes to 45 minutes.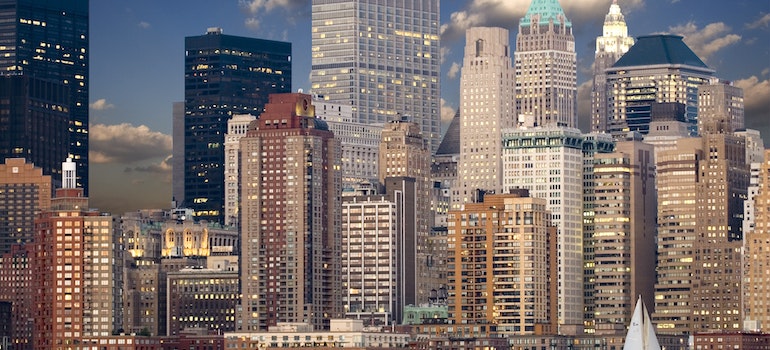 In addition to the subway, residents can also access Manhattan via bus, with several bus routes running through the area. Commute times by bus can vary depending on the destination and the time of day. But generally range from around 45 minutes to an hour. Also, don't forget the rush hours when you plan your time.
Getting to know Windsor Terrace made easy with MNS
In the end, if you plan on getting to know Windsor Terrace better, you should explore the neighborhood in person and see it for yourself. Movers Not Shakers! has given you the starting point. Now, it's your turn to do your bit. Nothing beats the vibe and atmosphere you can experience when you walk the streets, stroll through the parks, and drink your latte at one of the local cafes.