Congratulations on your decision to move to Manhattan! A lot of people keep this location on their bucket list and those who finally move will understand why it is one of the most popular places in the world. And since it is an extraordinary location to live and work, it is equally a complex one. Manhattan actually has multiple neighborhoods with different traits. You will, of course, need to find the most suitable ones, and Movers not Shakers will gladly help you do it. Let's name some of the best Manhattan neighborhoods to move to and why they could be the perfect choice for you!
Tribeca, for all adventurists
Tribeca, that's short for Triangle Below Canal Street, could be the perfect candidate for you. This neighborhood is perfect for those who plan to spend more time outside and attend different outdoor activities. It is a pretty calm place, but very diverse as well. You will soon realize that Tribeca is home to people from USA, Europe, and Asia, as it has so many things to offer. Living and working here will get you closer to art and history, as this neighborhood is home to a couple of museums and historic houses. Let's not forget that in Tribeca you can visit the 9/11 Memorial as well as the Museum of Jewish Heritage.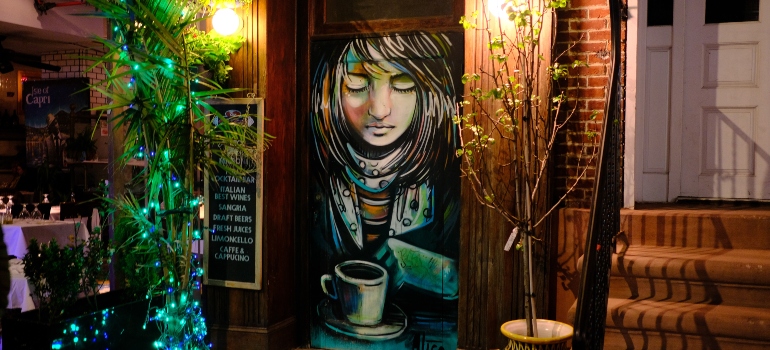 But chances are high that you plan on moving with Tribeca movers because of a new job. If your profession is related to art, you will be able to find it much sooner than you thought. All these establishments are extremely supportive of young artists, and you will get a chance to show off your skills. Of course, try to arrive in time for your job interview so that you check as many places as possible.
One of the best Manhattan neighborhoods to move to is Seaport as well
Unlike Tribeca, which could be really expensive for some people, Seaport is one of the neighborhoods that have lower living costs. Currently, they rate 176.4/100 which is pretty acceptable for Manhattan. Living in one of the most popular places in the world with expenses that are barely over the average, it could be a perfect place to consider. Your Seaport movers can offer you a nice deal for your relocation, and you will get to pay less for some expenses. You will be close to all important locations and will deal with costs like:
Health 125.1/100
Utilities 150.3/100
Groceries 119.9/100
Keep in mind that housing costs in Seaport are much higher. While some things can change throughout Manhattan, it seems that causing prices will remain the same. On the other hand, homes and apartments are extremely beautiful and spacious. If you are moving with your family, you will be able to find a nice home. Make sure that you have a professional agent to help you out, and start searching for properties on time.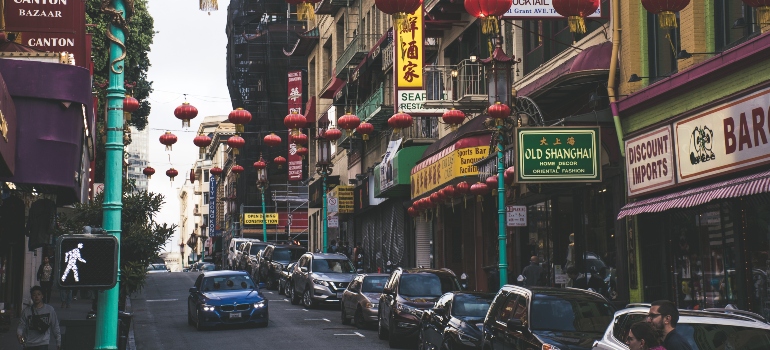 We can't skip Chinatown
There aren't many places in the USA like Chinatown. Dynamic and diverse, this neighborhood will make you feel like you are in a different part of the world every day. One of the main things this neighborhood is famous for is its Chinese food restaurants of course. Every single restaurant offers something different and they all cover the entire cuisine which is extremely wide. You can choose from those that are luxurious all the way to street food stands. Those who are food lovers already know that Chinatown is one of the best Manhattan neighborhoods to move to. 
Besides that, Chinatown is very popular for shopping. This could be a great chance if you have a small business or plan to start one. Shops and boutiques are on every corner, and you will quickly reach your new clients. However, keep in mind that the competition is really strong, so you will need to organize everything on time. While Chinatown movers deal with your inventory, you can work on some creative advertising solutions.
And finally, there is Financial District
For those who already have great career plans, or own a business that is skyrocketing, there is only one place that should be an option. Financial District is home to many huge companies that employ people of different ages and professions. Surely, this neighborhood is the reason why so many people put their finger on NYC and move there. Here are some of the biggest companies you can find in your future neighborhood:
American Express
Morgan Stanley
Citigroup
Goldman Sachs
Way before you start making plans with Financial District movers, you will need to consider a couple of other things. Finding a home in this neighborhood is not so easy and it will surely take some time. Your best option is to find a good real estate agent with a lot of experience and trust them with the process. Leave your relocation on standby until they have a good offer for you. Otherwise, you can easily encounter many issues including your moving day arrival without a new property. Organize your personal items and be ready to go and check out new homes with the agent.
How often do people move to Manhattan?
To understand this neighborhood better, it is good to know how often it welcomes new residents. Between 2020 and 2021 around 33.000 households decided to move to Manhattan. Some of them did it because of a new job, while others simply wanted to change their lifestyle. There are also those who wanted to join their partner or family member, but some people wish to live alone. In general, Manhattan is usually at the top of the list for everyone who is looking for more dynamics in their life.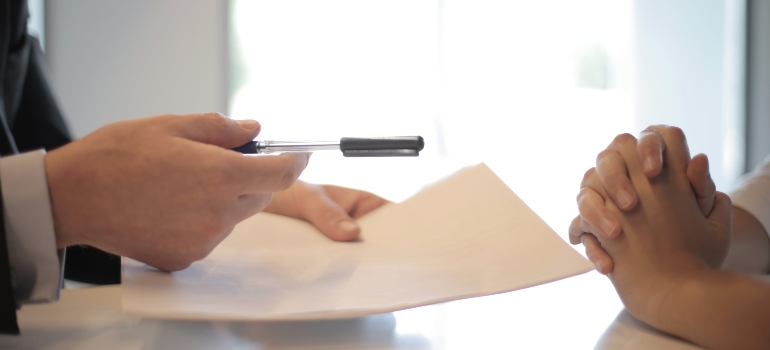 Schedule your move
Since you now have a better insight into the best Manhattan neighborhoods to move to, it may be time to set the date with movers Lower Manhattan. They will help you arrive on time no matter what your plans are, and as a result, you will enjoy your relocation to a dream place.