Moving to a new city is a step that you need to think through before deciding to take it. While this may sound like a good opportunity to revive your career, gain further education, or simply start from scratch, you should conduct thorough research before committing to a move. Today, we are going to take a look at one of the best-known cities in the US. Chicago has been famous for decades now. However, the sheer fact that it has been that famous, does not mean that you know everything you need to know before moving to Chicago. That is about to change. Movers Not Shakers, an eco friendly moving company, is here to help you easily find out bits and pieces that you would otherwise not come by that easily. So, bear with us till the end to find out of Chicago is the right destination for you!
What to pay attention to before moving to Chicago
Before moving to Chicago, it is necessary to pay attention to the details. While this may sound pretty straightforward, it can easily prove not to be so. After all, there are many things that you need to pay attention to and all of them come with their own set of details. So, today, we are going to cut to the chase and head straight for the most important bits of details that you need to be aware of before your NYC to Chicago movers come to pick you up. The details about Chicago that we are going to focus on today are the following:
Weather
Costs of living
Public transportation
Job opportunities
Crime and safety rates
There is a lot to talk about, so let's get going right away.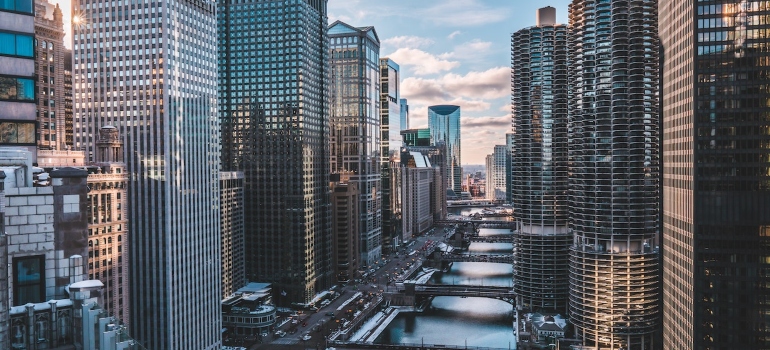 What you need to know about the weather before moving to Chicago
Chicago, located in the Midwest region of the United States, experiences a humid continental climate. The city has four distinct seasons, with temperatures varying over the course of the year.
In the summer months, temperatures in Chicago are typically warm and humid. The average highs range from the mid-70s to the mid-80s Fahrenheit. Thunderstorms are common during this time of year. In the fall, temperatures begin to cool down. Around this time, average highs range from the mid-50s to the mid-60s Fahrenheit.
In the winter, Chicago experiences cold and snowy weather. Average temperatures range from the mid-teens to the mid-30s Fahrenheit, and snow is common. The city can occasionally experience severe weather with blizzards and ice storms. Bear this in mind before hiring interstate movers NYC has to offer and relocating here. On the other hand, in the spring, temperatures begin to rise. Average highs range from the mid-40s to the mid-60s Fahrenheit. This is a season of transition, with frequent rain showers and thunderstorms as the weather changes.
What about the costs of living?
The cost of housing in Chicago can be high, especially in some of the more desirable neighborhoods. As one of the favorite residential movers New York has to offer, we have noticed this. The average monthly rent for a one-bedroom apartment in the city center is around $1,900. However, outside of the city center, it is around $1,300. Of course, this can vary depending on the neighborhood and the quality of the apartment. When it comes to food, the situation is similar. The average cost of a meal at a mid-range restaurant is around $60 for two people. Groceries can be affordable, but again, it depends on your preferences and where you shop.
Overall, Chicago can be an expensive place to live, but it's also possible to live here on a budget if you're willing to make some trade-offs. It's important to research the cost of living in specific neighborhoods and to create a budget that takes into account your personal expenses and preferences.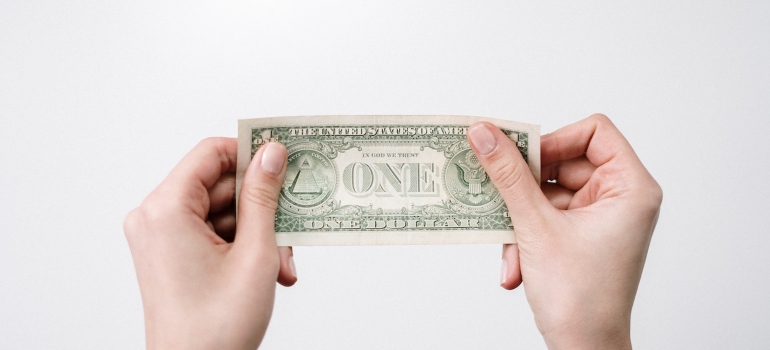 Public transportation
Chicago has a comprehensive public transportation system that includes buses and trains, which are operated by the Chicago Transit Authority (CTA). The system is extensive, with a network of train lines and bus routes that cover the entire city and surrounding suburbs.
The train system, known as the "L" (short for "elevated"), consists of eight train lines that run throughout the city and connect to several suburbs. The lines are color-coded and numbered, making them easy to navigate. The trains run 24 hours a day, with more frequent service during peak hours. The buses operate from early morning until late at night, and many routes run 24 hours a day. Overall, Chicago's public transportation system is a convenient and affordable way to get around the city.
Chicago has a reputation for having a high crime rate, particularly in certain neighborhoods. However, like many large cities, crime in Chicago has decreased in recent years, and many parts of the city are safe and welcoming for visitors and residents alike. However, it is important to carefully choose a Chicago neighborhood to move to. You can even track crime in Chicago through the Chicago PD website. Make a mistake in choosing a neighborhood and you can find yourself living in a ghetto.
Crime and safety issues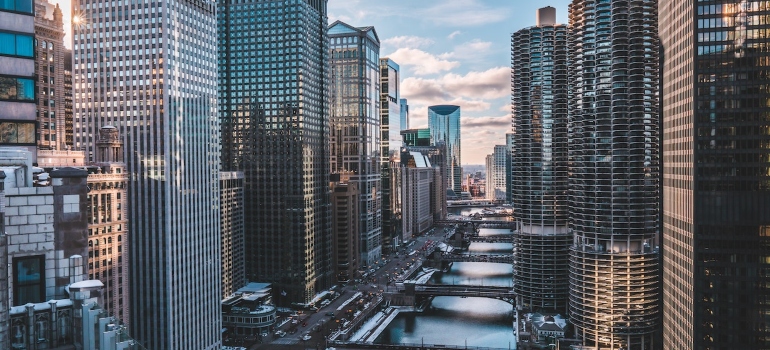 Find out about the job market before moving to Chicago
While the job market in Chicago is generally strong, it can be competitive in some industries and professions. Job seekers may need to be flexible and willing to adapt to changing job demands. Chicago has a diverse and robust job market with opportunities in a wide range of industries. They include finance, healthcare, education, manufacturing, and technology. The unemployment rate in Chicago has varied in recent years, but as of January 2023, it was 4.2%. This is lower than the national average. Some industries in Chicago are growing faster than others, so if you are willing to adapt before moving to Chicago, the right position for you could be opening as we speak!