If you have ever been to New York, you know there are plenty of exciting places to explore. Williamsburg is one such place. This lovely neighborhood is located in Brooklyn, and it is famous for its diversity, chic lifestyle, and contemporary art scene. What makes Brooklyn unique are its amazing neighborhoods that attract thousands of visitors each year. If you wish to escape the hustle and bustle of a big city, you may want to hire a Brooklyn moving company to show you around the borough's most famous areas. Apart from Williamsburg, you can take into consideration other lesser-known neighborhoods. If you want to know what to find in Brooklyn beyond Williamsburg, then read our list of small but exciting places to visit and explore.
Which neighborhoods can you visit in Brooklyn beyond Williamsburg?
The list is long, but some places are underestimated by visitors. Even though Williamsburg is one of the most famous areas in Brooklyn, NY, there are other places worth seeing. Each place offers a unique feel and personality, therefore, take a look at our short list of boroughs that will make your trip to Brooklyn memorable. Some of the lesser-known Brooklyn boroughs are:
Greenpoint
Sunset Park
Crown Heights
Park Slope
Bay Ridge
Prospect Heights
Bushwick
Fort Greene
Dumbo
Greenpoint: A laid-back neighborhood with industrial roots
Greenpoint is situated on the northernmost point of Brooklyn. It offers both a thriving art scene and an old-fashioned sense of community. Families of all ages have enjoyed this quiet, hidden neighborhood's cozy charm for generations. Starting in the late 1800s, Greenpoint became home to Polish and Irish immigrants. It used to be a working-class marine community, with shipbuilding, glassmaking, and pencil production as the main industries. Now, however, Greenpoint has given up its image as an industrial area in favor of becoming a pioneer of Brooklyn's emerging art scene.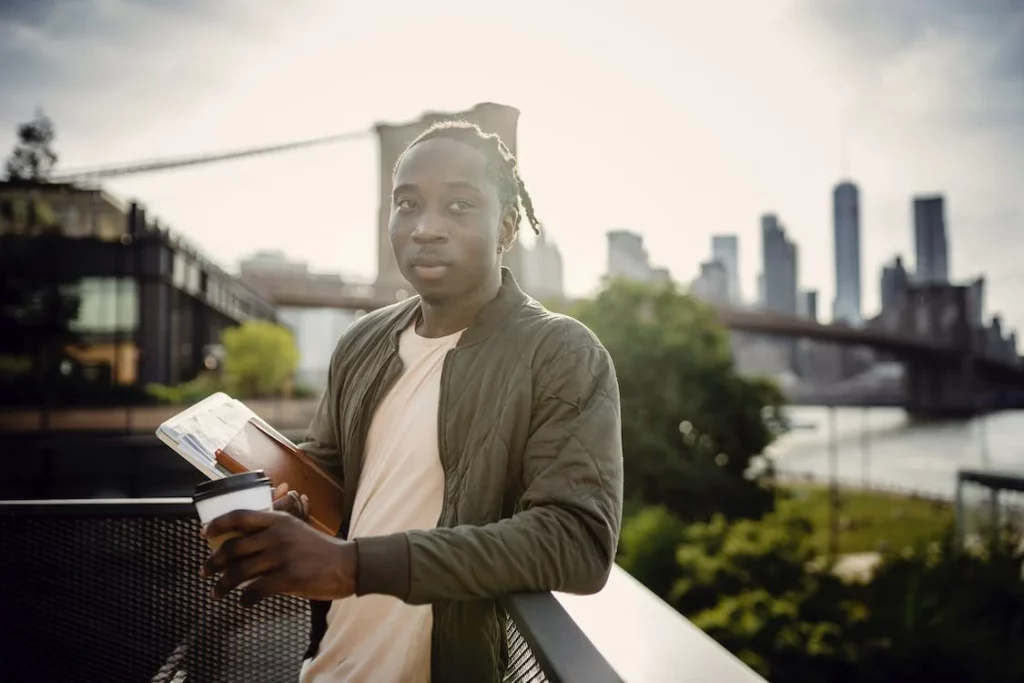 Today, Greenpoint is a hidden gem of Brooklyn. Its nature is intact and the environment is clean due to a low number of visitors and less traffic. If you wish to enjoy the quiet waterfronts which encircle the neighborhood, then let local movers NYC suggests deal with your moving technicalities. You surely don't want to spend the whole day packing and carrying boxes, when you can go fishing and take strolls instead.
Sunset Park: A diverse neighborhood with a thriving Chinatown
Another less-known neighborhood in Brooklyn is Sunset Park. This hidden gem is tucked away in the borough and is renowned for its stunning view, hence the name itself. Sunset Park provides breathtaking views of Manhattan's jagged skyline at all times. If you visit this neighborhood, you can see the Statue of Liberty, the Verdant Hills of Staten Island, and a thriving Chinatown from the highest points of the city.
The reason why so many people hire some movers Sunset Park recommends to take them to the place is the city's diversity. Not only will you enjoy a varied landscape, and a cutting-edge swimming pool, but also play volleyball on the sand and visit the recreation center. One day you are relaxing in the park, and the next you hop on a bus to shop in Chinatown.
Crown Heights: A booming community with a rich cultural heritage
Crown Heights is one of the richest neighborhoods in Brooklyn. The place is a mix of distinctive and uniquely designed buildings from the 19th and 20th centuries, as well as new residential developments that attract people from all walks of life. These buildings represent a real cultural heritage and still have historical importance for residents. Moreover, opulent mansions that were once common in the area have been demolished to make way for new residential buildings to buy and rent.
The Crown Heights neighborhood is surely up-and-coming. If you want to run away from the hustle and bustle of a large Brooklyn area, then this borough is the place to consider. Some of the greatest cultural attractions are The Jewish Children's Museum, The Brooklyn Children's Museum, and the Weeksville Heritage Center.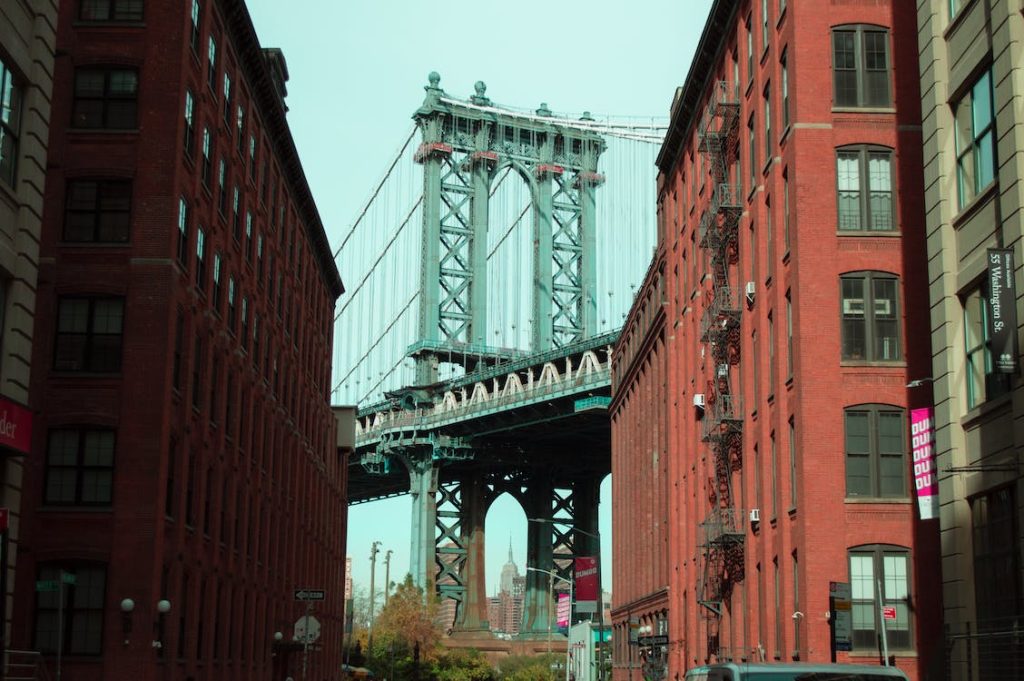 Park Slope: A family-friendly neighborhood with tree-lined streets
Park Slope is located near Brooklyn's most famous natural attraction, Prospect Park. This hidden borough is the place that you just must see! The neighborhood stands out for its expansive green spaces, tree-lined streets, and beautiful brownstones, and it is one of the safest in the borough. This family-friendly neighborhood offers a plethora of things to do and see. Let the Park Slope movers you hired to finish your moving tasks and hop on a bus to visit late 19th and 20th-century townhouses. Moreover, the neighborhood offers some of the best live music venues for all music types, including rock and jazz.
If you are a fan of international cuisine, check out some of the most renowned restaurants offering Italian, Peruvian, Colombian, French, Thai, and Austrian cuisine. Forget about the crowded urban landscapes! Stop by Nunu Chocolate's brand-new taproom for a structured craft beer, paired with homemade artisanal chocolates. It's hard to imagine that this is one of the lesser-known neighborhoods in Brooklyn, isn't it?
Bay Ridge: A hidden gem with stunning waterfront views
Few people visit Bay Ridge, most likely because it isn't yet overrun with hipsters and young artists fleeing high rents. Instead, expect old-school Brooklyn vibes, some of the best restaurants in the borough, and scenic waterfront paths with views of the Verazzano-Narrows Bridge. Are you a fan of history and art? Then don't miss the chance to see wonderful mansions from the past that abound in Bay Ridge.
Begin your walk at the most famous Gingerbread House and continue on to immerse yourself in true Brooklyn architectural beauty. Bay Ridge also has a deliciously diverse culinary scene, particularly for Italian and Middle Eastern cuisine. During the summer, you can ride your bike along the waterfront path to nearby Coney Island, which is famous for its beachfront boardwalk, amusement park rides, and eccentric entertainment.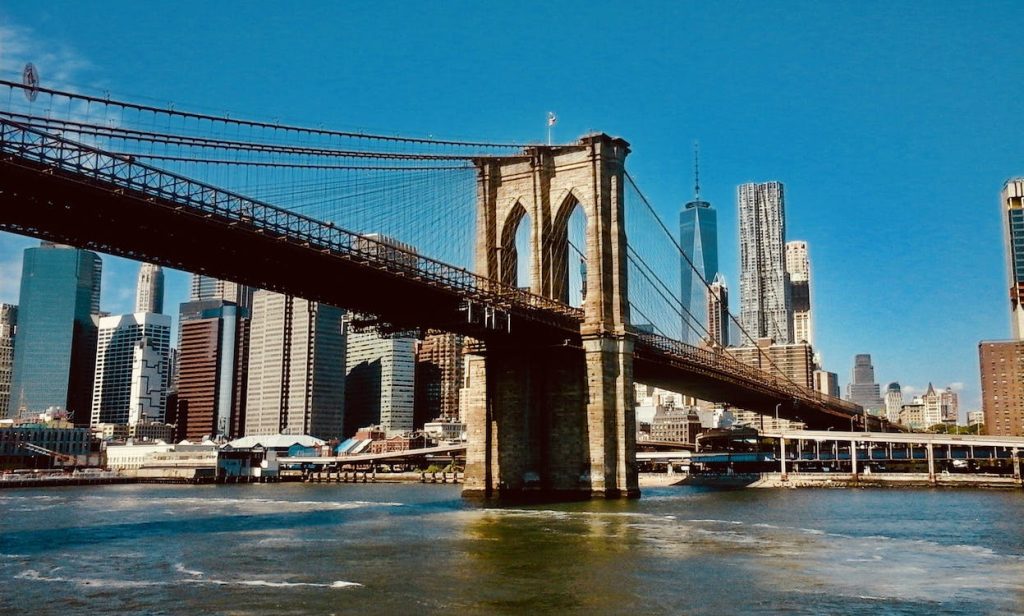 Prospect Heights: A cultural Mecca with world-class institutions
Prospect Heights is, in many ways, a small neighborhood in the heart of Brooklyn. This old neighborhood is well-known for its adorable mom-and-pop shops, sugary joints like Ample Hills, and thriving dining and drinking scene on Vanderbilt Avenue. Aside from eating and drinking your way through the slew of restaurant picks that have put the area on the map, Prospect Heights is home to ever-iconic Prospect Park. Moreover, it is conveniently located within walking distance of popular New York attractions, such as the Brooklyn Public Library and Brooklyn Museum.
And while Prospect Heights movers deal with moving technicalities, you can visit some of the world-class institutions and attractions you can find in Prospect Heights. These include Grand Army Plaza Greenmarket, Ample Hills Creamery, Unnameable Books, and Gold Star Beer Counter for a rewarding glass of beer while nibbling on meats and cheeses.
Bushwick: A place perfect for art lovers
Bushwick, one of the most experimental art districts in New York City, is ideal for anyone looking to explore their creative side. Therefore, the first thing to do here is tour the Bushwick Street Art Gallery. Here, you can explore paintings and murals painted by a group of residents, then take a stroll along the street all the way to Fine & Raw to taste some raw chocolate and get a caffeine boost. If you are planning to visit the place in April with the help of small movers NYC suggests, don't forget to go to Maria Hernandez Park. Here, you can enjoy the flowers of cherry blossom trees, watch the performances under the tree shade, and juggle.
Bushwick is a hidden neighborhood that truly has it all. Whether you want to relax with your family at Irving Square Park, enjoy the culinary delights, such as Hispanic or Latin American dishes, and let the kids have fun at the Tiger Playground, you will surely immerse yourself in this creative society.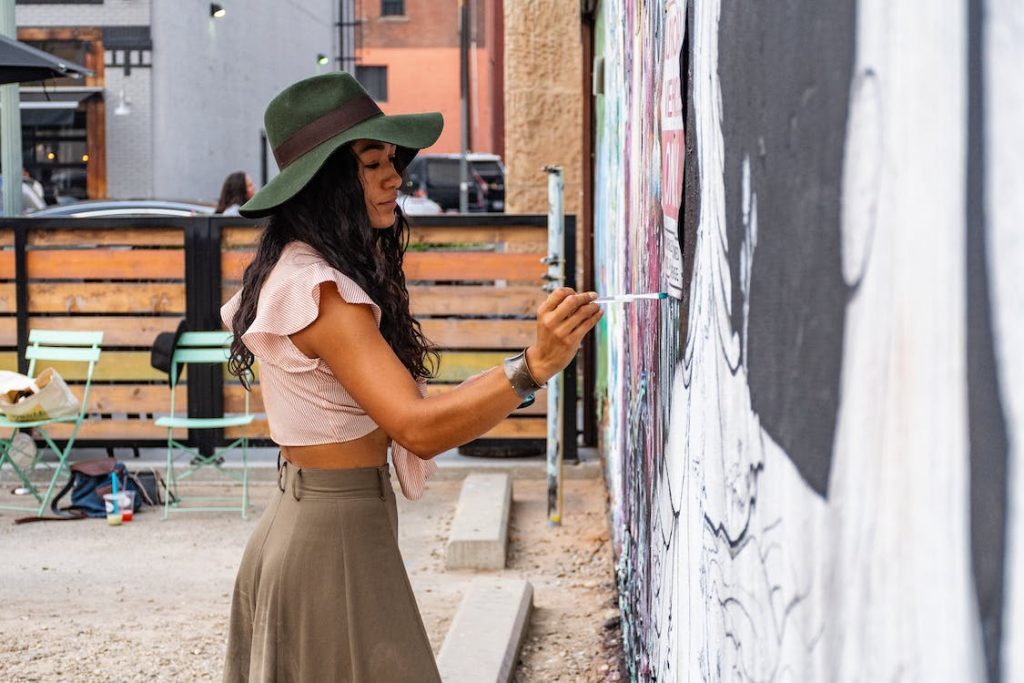 Fort Greene: A small neighborhood packed with historic sites
Fort Greene, one of the oldest neighborhoods in Brooklyn, is rich in history, particularly in relation to the Revolutionary War. Explore the 19th-century townhouses that blend Greek revival, Italianate, Second Empire, and Neo-Grec architecture in the Fort Greene Historic District. Apart from enjoying history, this neighborhood is also a center of culture. Discover markets including the Brooklyn Flea, before purchasing a red velvet cupcake at Piece of Velvet or partaking in a dessert and liquor combo at Lulu & Po. If you want to taste some inventive American cuisine, you can try the pizza crust covered with ricotta and olive oil. As you can see, there are plenty of reasons to get professional packing services immediately and travel to another amazing community in Brooklyn beyond Williamsburg.
Dumbo: A real heaven for outdoor enthusiasts
If you don't wish to spend time in cultural and historic districts, then Dumbo is a place for relaxation and entertainment. In this neighborhood, you can play sports, go boating and fishing, ride the carousel, take pictures of public art, or take in the cityscape. Grimaldi's Brooklyn's most renowned pizza and maker of made-to-order brick oven pies is located close to the park. If you get tired after doing a lot of recreational activities, hop to Grimaldi for a perfect pizza slice, away from the noise of an urban landscape.
However, if you think that Dumbo is all about relaxing, you are wrong! There are many art galleries, most of which are gathered near the Manhattan Bridge. If you have a sweet craving, Jacques Torres Chocolate, possibly NYC's best chocolatier, is located in Dumbo. It offers made-from-scratch bars, creme brulee crunch, Champagne truffles, and fiery hot chocolate.
What makes Brooklyn, NY, a unique place in the States?
The island of Manhattan is beautiful. All three famous boroughs- The Bronx, Queens, and Staten Island have their advantages. However, Brooklyn is the true gem of New York's five boroughs, rich in culture and devoid of pretense. If you need reasons to visit Brooklyn while staying in the Big Apple, here is a short list we have compiled for you.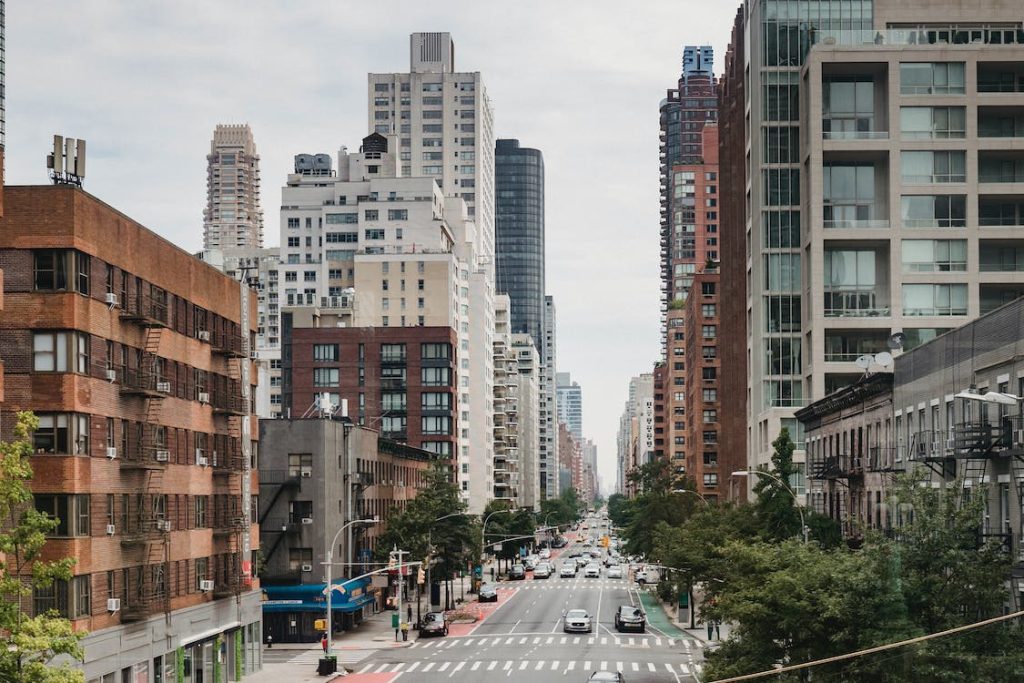 The food is delicious
Brooklyn has a wide variety of delicious food, including bagels, donuts, Chinese, and New York Italian. In addition to being the location of many gastronomic spectacles, Brooklyn is also home to some of New York's most well-known restaurants.
Brooklyn beyond Williamsburg: You will love the music
Brooklyn hosts plenty of live performances every night. Whether you want to stay in a small bar or visit a large music center like Barclays, you will not get disappointed by Brooklyn's music scene.
Brooklyn has a beach and street art is wonderful
Is it enough to say Coney Island? Then you know what we are talking about. Brooklyn and Queens are the only boroughs with beautiful beaches. If you decide to visit the borough, you will have a chance to enjoy a wonderful amusement park at the beach, which is quite an attractive offer. On the other hand, the definition of art in Brooklyn is exceptional. Anywhere you go, you will see beautiful street art and graffiti done by famous artists who transformed dilapidated buildings and houses into works of art.
Brooklyn is a diverse place
This means that people of different nations live in Brooklyn. This is one of the most multicultural societies in the states, with a population of 2.5 million residents, which makes it larger than the Bronx and Queens.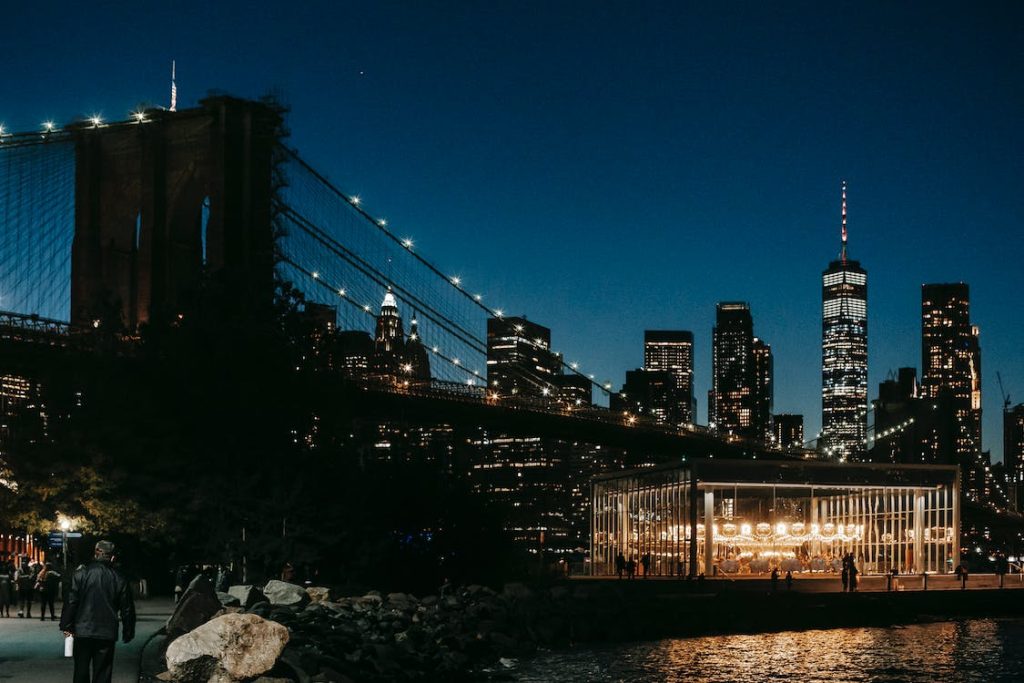 Moving anywhere in Brooklyn beyond Williamsburg is a good idea!
Brooklyn is one of the most famous places in The United States. There are plenty of great neighborhoods to choose from, entertainment is on a high level, and food is so delicious that you will always want to go back and taste it again. You probably know about Williamsburg, which is one of the most famous boroughs in NY. However, there are many lesser-known boroughs in Brooklyn beyond Williamsburg that are truly worth visiting. If you like history, you can choose Crown Heights or Greenpoint. Bushwick is perfect for art lovers, and Dumbo offers great outdoor spaces. Moreover, Prospect Heights is a neighborhood with world-class institutions, and Bay Ridge boasts amazing views. As you can see, Brooklyn is truly a place for anyone. Therefore, don't hesitate to choose one neighborhood from the list, and start your adventure with Movers Not Shakers today!