There are many different reasons for people to move. Moving to Florida as a New Yorker has been an increasing trend in the last year. At least comparing to pre-pandemic time. We will highlight only some of the reasons why people choose to move or don't. Every relocation has its benefits and downsides. Consider everything carefully and try to find a reputable moving and storage NYC company to have stress-free and efficient relocation, on your terms.
What are the pros of moving to Florida as a New Yorker?
As we already said, there are many various reasons why people move. But, the most common reasons why people from New York might consider moving to Florida are:
Better weather
Lower cost of living
Tax-friendly environment
Outdoor activities
When you compare Florida to NYC, these are the most common benefits according to some of the best movers NY to Florida. No matter if it is only one or two reasons or a combination of a few – they are surely the reasons why the majority decides to move.
Florida has a nicer climate
Florida is known for its warm weather and sunshine. This is a huge contrast to the cold and snowy winters in New York. So, if you're tired of shoveling snow and bundling up in multiple layers, Florida's year-round warm weather might be appealing. No wonder most people decide to relocate to Florida because of the weather.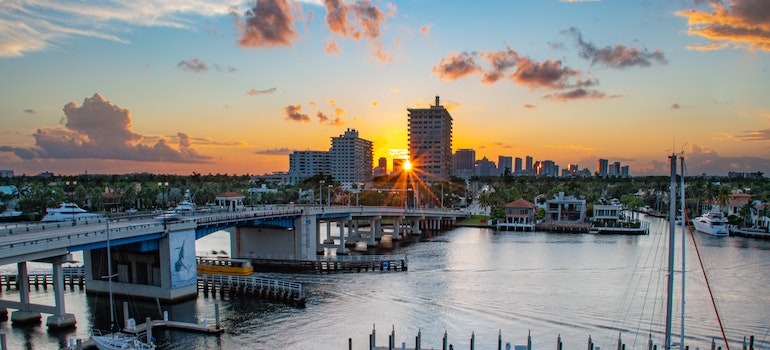 Moving to Florida as a New Yorker means a lower cost of living
Florida has a lower cost of living compared to New York. Especially when it comes to housing prices, property taxes, and overall expenses. This means that you may be able to stretch your dollar further in Florida. Overall living expenses are 96.5% higher in NYC than in Florida. One of the largest differences in costs is housing for homeowners. There is a 334.1% difference between the two, in favor of Florida. This is the moment to get yourself last minute movers NYC companies offer and relocate as soon as possible.
Florida has no income taxes
Florida has no state income tax, which can save you a significant amount of money. Also, the state's property taxes are relatively low. This is most attractive to those who own property. So, your budget will benefit from relocation, as well.
Moving to Florida as a New Yorker means enjoying outdoor activities
The number of people that want to escape the concrete jungle is increasing constantly. More and more people want to spend time outdoors and enjoy the open. Florida offers a wide range of outdoor activities, such as beaches, parks, and nature reserves. You can enjoy year-round outdoor activities, due to the favorable weather.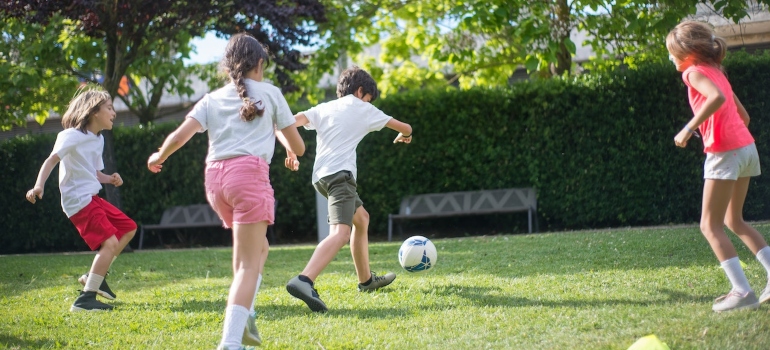 What are the cons of moving to Florida as a New Yorker?
When you are moving to Florida as a New Yorker, you might also feel dissatisfaction in a certain way. Especially if you have lived in a city for a long time. Here are some of the cons that you might want to consider:
Hurricanes
Traffic
Limited job opportunities
Lack of public transportation
Culture shock
So, if you are a hardcore New Yorker, you will probably feel anxious about the relocation. Consider these disadvantages well, before you make any type of decision. However, if you still want to give Florida a try, hire some of the best interstate movers NYC has and schedule your move.
The climate is nice, but there is extreme weather as well
Florida is prone to hurricanes and other extreme weather events. While the state has a good infrastructure to deal with these situations, it's still a risk that you need to be aware of. This can be a factor that affects many people's choice to move. Hurricane season lasts from June 1st to November 30th each year. During this period, there is an increased risk of hurricanes and other tropical storms affecting the state. The peak of the hurricane season in Florida usually occurs between mid-August and late October. It's important to stay informed about weather conditions during this time and to take necessary precautions if a storm is approaching. Also, you should organize packing services NYC according to potential weather as well.
Traffic is a disadvantage of moving to Florida as a New Yorker
Many areas of Florida, especially around popular tourist destinations, can experience heavy traffic congestion. This can be frustrating if you're used to a faster pace of life in New York. Traffic in Florida can vary greatly depending on the location and time of day. Major cities such as Miami and Orlando can experience heavy traffic congestion during rush hour and peak tourist season. Some areas, particularly those with major theme parks or beaches, also have increased traffic during certain times of the year.
NYC has better public transportation
Public transportation is the thing that New Yorkers have a hard time getting used to when they relocate to Florida. While some areas of Florida have decent public transportation systems, others do not. This can be an issue if you're used to relying on public transit to get around in New York.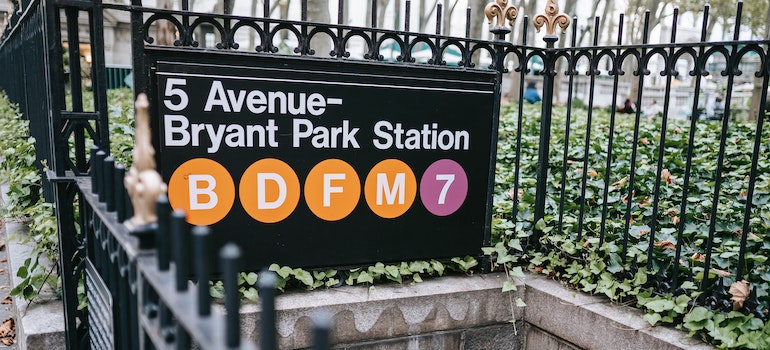 Compared to NYC, Florida has limited job opportunities
Living in NYC means that you are open to a large job market, with plenty of opportunities. People tend to move to NYC exactly because of various job opportunities. Depending on your industry, you may find that there are fewer job opportunities in Florida compared to New York. This can make it harder to find work or advance in your career.
Culture shock
Moving to Florida can be a big change. Especially if you're used to the hustle and bustle of New York City. You may find that the lifestyle is slower and more relaxed. This can take some time to adjust to. Some people are looking forward to slowing down the pace. However, some NYC residents are not exactly joyful about this part of the relocation. All in all, it is only a matter of your own wishes and daily habits. The decision of moving to Florida as a New Yorker depends on your personal preferences, lifestyle, and priorities. Therefore, it's important to weigh both the pros and cons and do your research before hiring residential movers New York offers.