Imagine finding yourself in one of the most popular cities in the world! That's right, you are in New York City. And from there, it may seem like the whole world is extremely close no matter what your interests are. But this city is huge, and its boroughs are unique and wonderful in their own ways. In this article, we will be exploring the arts in Queens by diving deeper into everything this place has to offer. As your trustworthy moving and storage NYC company, we will help you prepare to explore this amazing place on your own, no matter if you plan to visit or move there. Here is everything you should know!
Museums and galleries worth visiting
This borough is home to around 2.271 million people coming from all around the world. Just like the entire city, Queens is also extremely diverse and combines different cultures. After moving there, you will instantly get closer to many institutions celebrating American legacy, and other world cultures as well. Above all, Queens is one of those places that praises young artists. It always gives them a chance to create and grow among great names. Because of this, while Queens movers deal with your items, you should start exploring nearby attractions, museums, and galleries.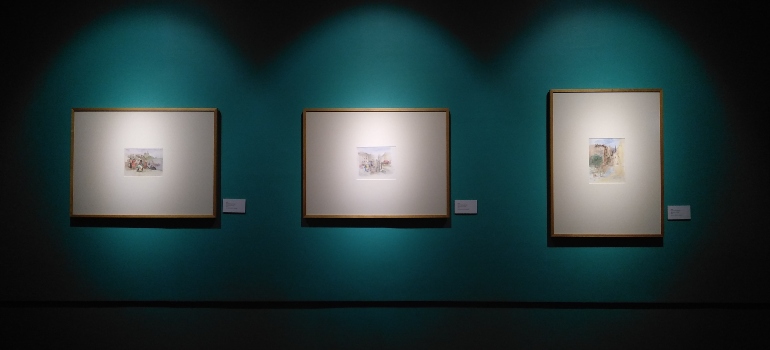 According to locals and people who often come to visit, there are a couple of names worth mentioning and even more worth visiting. Your first stop should be the Museum of Moving Image. This is in fact, the only museum in the United States that is devoted exclusively to the history, art, and technology of movies, television, and digital media. There you will get to see the Jim Henson Exhibition that tells the full story of the life and career of this puppeteer genius. And from there you can easily be in Diego Salazar Gallery in just 15 minutes. Get ready to be enchanted by works of modern and traditional artists that will steal your heart forever. Other notable places that should be on your list include:
MoMA PS1
Louis Armstrong House Museum
Noguchi Museum
Jeffrey Leder Gallery
Level Art Gallery
Yant Studio
Exploring the arts in Queens through its theatre and cinemas
Those who are fans of theatre already know that coming across one you have never been to before is an experience of a lifetime. Now, just imagine doing that in NYC and you know you are in for a ride. Exploring arts in Queens should include visiting its theatre as there are a couple of them you will absolutely love. Chances are high that even if you never had a chance to be in Queens before, you have heard about it famous Queens Theatre. It's a paradise for theatre lovers.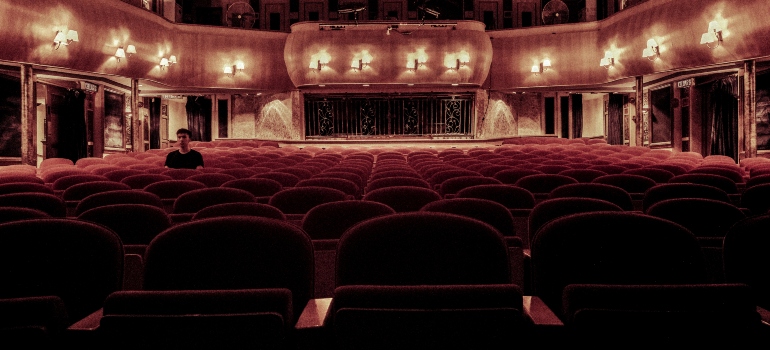 After being present since 1964, this establishment is still keeping everything theatre is about. Daily, you can enjoy performances from all over the world, and even join the community if that is what you want. Just like many other similar places, Queens Theatre has a couple of programs supporting young people from the area to join and be part of their wonderful world. Apart from this one, you can also check out notable cinemas:
Cinemart Cinemas
College Point Cinemas
AMC Loews Fresh Meadows
Let's not forget about live music and concerts
We all know that once the weather gets nicer, people want to spend more and more time outside. And while checking parks and other outdoor areas in Queens is a must, you should also be aware of more dynamic places. Live music performances and concerts are very often and this area and it will not be difficult to find all locations that will host them. This is even more important if you are a musician or performer yourself, as you will surely need a good place to show off your skills. So, while professional movers make sure that your equipment and instruments are safe in reusable moving bins NYC company provided you with, try to make a list of places to visit after your move. 
Forest Hill Stadium in Queens is the most common host for all bigger events. Apart from sports, it will welcome some huge stars and bands that residents of Queens and wider can enjoy. All the way from Ray Charles who performed back in 1963, to Arctic Monkeys in 2019, this place will surely not disappoint you with its guests. Getting tickets will be easy as the official website of the stadium informs the public in advance. All you need to do is check it from time to time. You should also know that a lot of bars tend to have live music performances and it will not take too long until you find your favorite one. 
Insider tips on exploring the arts of Queens
In case you have someone who already lives there, you will get to know the cultural scene of Queens much faster. However, exploring it on your own is much more fun and you will surely love doing it step by step. Once you find yourself in Queens and your relocation is over rely on your new community to help you get around. Those who have been living there for a long time will know how to direct you, and you will start coming across many hidden gems in this area. Take as much time as you need. The entire magic of enjoying these places lies in discovering them one by one.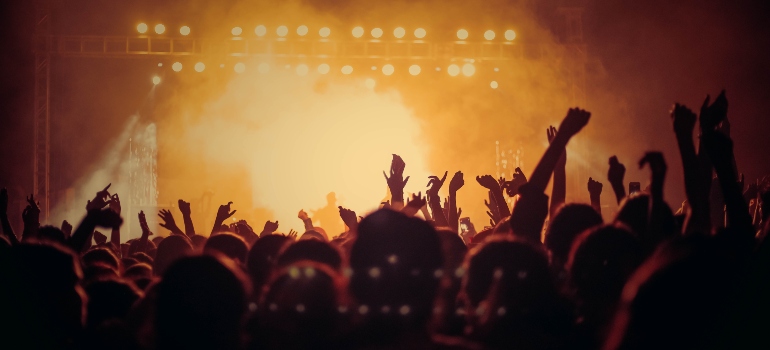 Enjoy exploring the arts in Queens after moving
To feel completely ready to enjoy Queens, try not to stress out about your relocation. Instead, get reliable moving quotes NYC companies provide and balance moving tasks with actually blending in with your new home. Considering that this relocation should be a positive change in your life, movers will help you avoid all that unnecessary work. This way, exploring the arts in Queens will be way more enjoyable which is exactly what you deserve.