If you decide to do more thorough research, you will find that a huge number of Americans often think about moving to Manhattan. Not only is this one of the most popular places in the USA, but it is also pretty famous all around the world. Thanks to its attractions, dynamic lifestyle, and countless job opportunities, this NYC borough remains an excellent candidate for moving. Movers Not Shakers! will, like always, help you get trustworthy information so that you can make a better decision. Join us as we name 5 reasons why moving to Manhattan is worth the investment!
1. The Manhattan lifestyle
When those who already live in Manhattan want to describe the lifestyle of this place, they will often use terms like fast-paced and urban. This, of course, is an accurate description, but Manhattan is so much more. It is famous for its bustling streets, iconic skyscrapers, and diverse cultural offerings. Almost every spot in this borough is full of restaurants and bars that vary from extremely luxurious to those that are affordable. During one day, thousands of people stop by these and similar locations, enjoying everything Manhattan has to offer. Now, let's see what locals love doing in this unique place before you hire Manhattan movers and become a resident.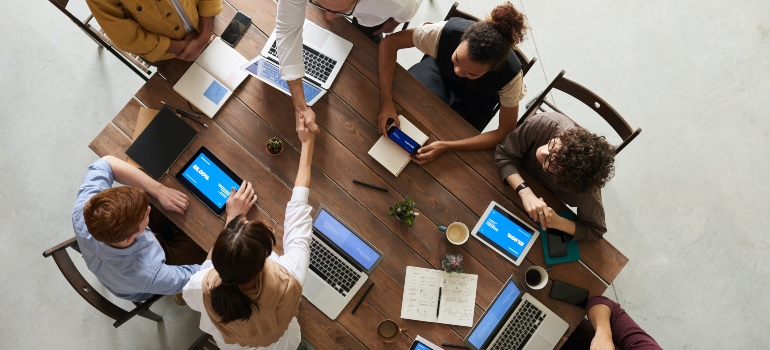 After just a couple of days of you living there, you will get to realize why moving to Manhattan is worth the investment. Locals tend to stay away from those extremely popular places but rather spend time in the so-called hidden gems of Manhattan. If you end up moving with Tribeca movers, you will see that locals love spending time at Duane Park. This lovely little green area is not so familiar among tourists, and you will get a chance to enjoy a completely different side of this borough.
2. Why moving to Manhattan is worth the investment if you are looking for a job
As of 2023, the entire job market has been changed. Nowadays, younger people are looking for places that are related to social media, tech, and education and are eager to share their knowledge and skills online. If you have similar ideas in your mind, Manhattan surely is a place to consider. Dozens of small businesses start in this place daily and cover all kinds of sectors. But most importantly, Manhattan is the financial capital of the world. It is home to some of the largest and most prestigious financial institutions in the world, including the New York Stock Exchange. The media and entertainment industries are also strong in this borough, with many major television networks, film studios, and publishing companies headquartered there.
3. It can help your business skyrocket
Of course, if you already own a business and it is going strong, there is a very special place in Manhattan that will help you present it to a wider audience. Financial District is covered with skyscrapers and offices that could easily become your partners or even your branch. Considering that living costs in this particular neighborhood could be higher than your current one, make sure to explore them before you make plans with Financial District movers. Once you have everything on the paper, you can proceed to explore some of the popular companies there, including:
Goldman Sachs
American Express
Citigroup
Deutsche Bank
Deloitte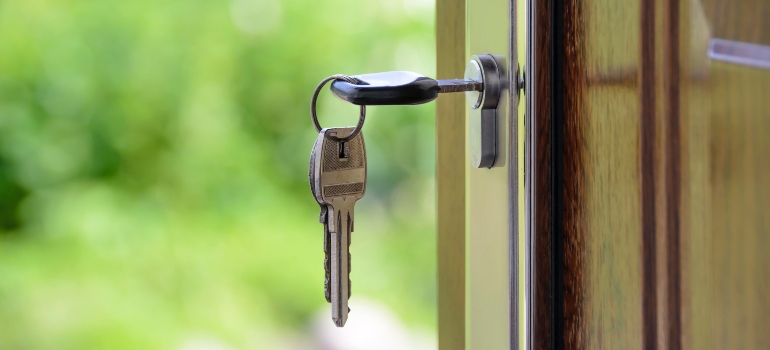 4. Investing in Manhattan real estate
It is completely understandable if your plans go much wider than simply moving to Manhattan. Even though getting a property there could be expensive for your wallet, it surely is worth every cent. Those who did it before you claim that Manhattan managed to give it back almost double; this could be a great idea. There are a couple of spots in this borough that are suitable for investing in real estate, but the final decision will depend on your needs and plans. For example, if you want to buy yourself a nice home Upper East Side is a good option for you. This one is famous for luxurious homes and apartment buildings, and there is always something interesting on the market. 
On the other hand, with the help of movers Lower Manhattan offers, you can find yourself in a neighborhood with iconic landmarks and a lovely community. Buying property in a residential area will get you closer to many interesting locations or even your new job. According to official statistics, the median rent for a one-bedroom apartment in Lower Manhattan is around $3,300 per month. This will instantly make the selling price higher, so expect to pay around $1.7 million for a condo in this part. You can always go with the co-op and get the lower price, but make sure to know that they often have stricter rules and regulations for residents.
5. The cultural scene is another reason why moving to Manhattan is worth the investment
And finally, the cultural scene of this place may be the only reason you will need to schedule your relocation. Manhattan has extremely vibrant locations that have been attracting tourists and newcomers for many years now. With Chinatown movers, you can move to one of the most unique parts of the entire USA. Those who love delicious food and family-owned shops will love every single moment in this place. It could also be a great opportunity for your small business as the entire area has strong client relations.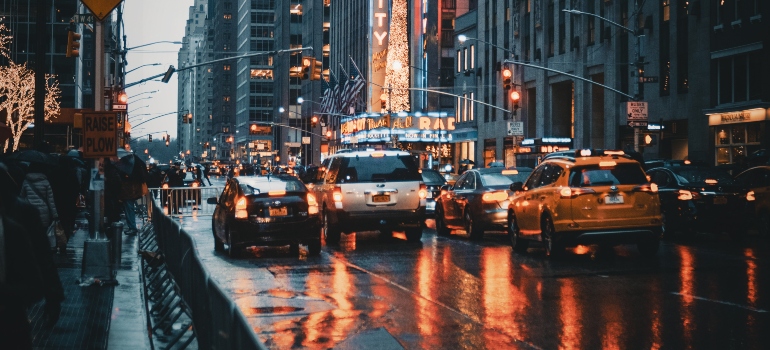 Manhattan is worth of investment
And if you are looking for some maritime history with contemporary art and culture, consider making plans with Seaport movers. You will find yourself in a wonderful place rich with history and culture. You will soon get to know why moving to Manhattan is worth the investment, as there will be places like South Street Seaport Museum and The Waterfront waiting for you. Alone or with your family, living and working in Manhattan will truly change your life. 
References:
Numbeo. (2019). Cost of Living in New York. Numbeo.com. https://www.numbeo.com/cost-of-living/in/New-York