Moving is never an easy decision. Many factors will affect the decision to relocate. Moving to New Jersey vs New York City has its advantages and disadvantages. Before you schedule moving and storage NYC, you should consider everything and make the final choice. You can find here the most common pros and cons regarding your potential relocation.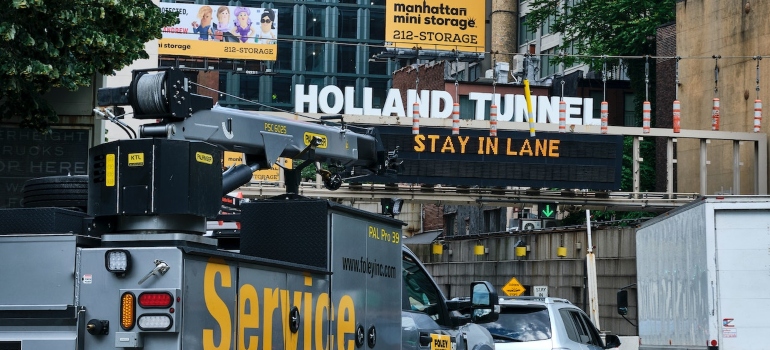 What are the pros of moving to New Jersey?
Both New Jersey and New York City have their unique advantages and disadvantages. New Jersey and NYC are close, so it is common that people from New Jersey to commute to NYC daily for work.
Proximity to New York City
Education and healthcare
Lower cost of living
Outdoor recreation and access to amenities
It's important to note that while New Jersey has many advantages, it's essential to consider your specific needs and preferences when deciding whether to move there. Additionally, factors such as traffic congestion, property taxes, and specific regional differences should also be taken into account before making a decision.
Benefits of living in New Jersey
New Jersey is generally more affordable than New York City when it comes to housing, groceries, and other expenses. And this is, of course, the main reason for commuting to work. So, overall living costs are 53.3% higher in NYC than in NJ. The rent is 57.9% higher in NYC. And the restaurant prices are 51% higher in NYC. Meals in restaurants are somewhere even 100% more expensive than in NJ. Local transportation is pretty much the same price, with smaller exceptions. When it comes to utilities, the prices are 27.3% higher in NYC as well. The most important part is that the salaries aren't too much higher in NYC. The difference is only +2.5% in favor of NYC. Consider all this before you make a relocation budget and schedule your residential movers New York has to offer.
Besides the lower living cost, NJ has other attractive advantages. New Jersey has a lot of parks, beaches, and outdoor recreational opportunities. It is much more suitable for families with children and people who like outdoor time. Also, New Jersey is known for having excellent schools, particularly in some of the suburban areas.
Pros for moving to New York City
The most favorable thing about NYC is the thriving job market. There are simply more job opportunities in NYC. New York City is a hub for many different industries, including finance, media, and tech. NYC is one of the world's leading financial centers. It offers many opportunities in banking, asset management, and other financial services. New York City is also home to media and advertising, with many major companies headquartered there. And the third most developed industry is tech. The city is home to a growing tech industry, with companies like Google and Facebook opening offices in the city.
Public transportation is well developed, and many residents will confirm. New York City has an extensive public transportation system that makes it easy to get around without a car. Also, if you are relocating with the help of interstate movers NYC has to make sure that you set up a moving date and time to avoid the rush hours.
Education New Jersey vs. New York City
Both New Jersey and New York City have strong education systems. There are a variety of options for students at all levels. If you value education for your kids, you should carefully explore both systems. You will always have time to relocate as you can hire last minute movers NYC offers. However, here are some things to consider when comparing education in New Jersey vs. New York City.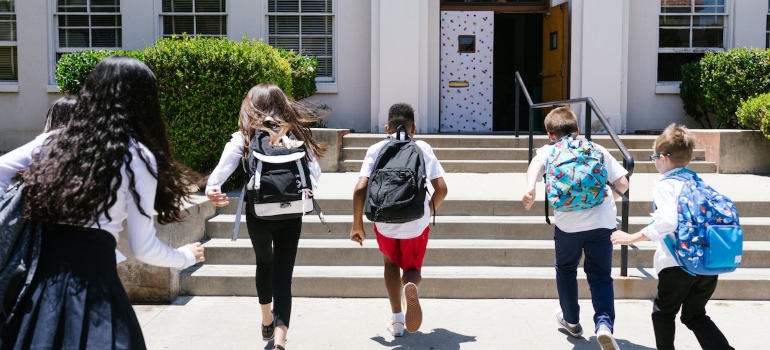 New Jersey has a strong public school system. It is ranked among the top states in the country for education. Also, many of the state's public schools are highly rated and offer a range of programs and extracurricular activities. On the other hand, NJ also has many private schools. These schools often offer smaller class sizes and more individualized attention. If you have children and you're looking for a public school, you should consider NJ. Besides, New Jersey is home to several top-ranked colleges and universities. Some well-known universities like Princeton University, Rutgers University, and Stevens Institute of Technology are located in NJ.
When it comes to moving to New Jersey vs. New York City, New York City has the largest public school system in the country. Over 1 million students are enrolled. While there are many excellent schools in the city, the system is also known for its challenges. As you have so many students, there is a problem of overcrowding and achievement gaps. New York City is home to many prestigious private schools, including some of the most competitive and selective schools in the country. These schools often offer specialized programs and extracurricular activities. Universities like Columbia University, New York University, and Fordham University are in NYC.
The cultural aspect of moving to New Jersey vs. New York City
New York City is known for its world-class entertainment and cultural offerings. Everybody has heard about its museums, theaters, music venues, and other attractions. However, New Jersey also has its unique cultural offerings, particularly in the areas of music, sports, and outdoor recreation.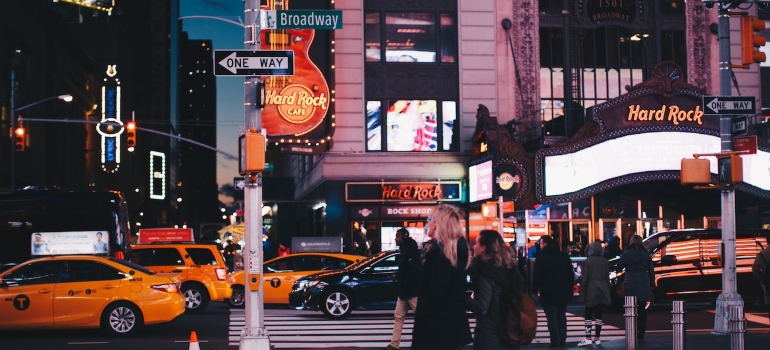 There are many worlds known attractions located in NYC. Museums and galleries: New York City is home to some of the world's best-known museums, including the Metropolitan Museum of Art, the Museum of Modern Art, and the American Museum of Natural History. Another thing for which the city is well known is the theater scene. New York City is home to many iconic music venues, including the Apollo Theater, Carnegie Hall, and Madison Square Garden. Also, NYC is home to several professional sports teams, including the New York Yankees and New York Mets (baseball), the New York Knicks and Brooklyn Nets (basketball), and the New York Rangers (hockey).
NYC vs. NJ: The choice is yours
If you are still deciding on moving to New Jersey vs. New York City, the decision to choose one or another will depend on your individual needs and preferences, including factors like cost of living, job opportunities, and lifestyle preferences. Whichever you choose, you can always count on our movers and packing services NYC residents gladly choose.