Moving is a stressful process, and the stress can multiply when it comes to last-minute moves. However, even a last-minute move across NYC can succeed with proper planning and organization. You can navigate the challenges and ensure a smooth transition by addressing common concerns associated with these urgent relocations. The vibrant city of NYC offers a range of moving and storage NYC options, making it possible to execute a last-minute move efficiently. In this guide, we'll explore strategies to handle the unexpected, provide tips for packing on short notice, and even introduce you to a reliable last-minute moving service like Movers Not Shakers!. With the right approach, moving across NYC can be seamless and successful as any well-planned relocation.
How to move last minute across NYC
When you face a last-minute move across the bustling streets of NYC, it's crucial to assess your situation and act swiftly. Start by determining the timeline for your move and evaluating the size and complexity of the task at hand. Next, consider your budget and available resources. With this information in mind, create a basic moving plan that outlines your priorities and sets realistic goals. Also, break down the moving process into manageable tasks.
Additionally, finding reliable last-minute moving services is essential. Research reputable local movers NYC offers and consider hiring experienced professionals. Request estimates and compare prices to ensure affordability and secure the assistance you need to make your last-minute move across NYC a success.
How to handle a last-minute moving process
After making a strong moving plan and hiring professional last minute movers NYC provides, it's time to start preparing for the move. And to move successfully without much stress, it's important to follow these steps:
Sorting and decluttering: With limited time, it's essential to streamline your possessions and get rid of unnecessary items. Take a systematic approach to each room, carefully assessing each item's value and usefulness. Donate items in good condition to local charities or sell them online or through a yard sale to recoup some moving expenses. Dispose of things that are damaged or no longer needed responsibly. By decluttering, you lighten your load and make packing and unpacking more efficient, ensuring a smoother last-minute transition to your new NYC home.
Applying efficient packing strategies: When packing for a last-minute move across NYC, efficiency is key. Gather packing supplies and essentials beforehand, ensuring you have ample boxes, packing tape, bubble wrap, and markers. Employ time-saving techniques such as color-coding and labeling to identify contents quickly. Pack strategically by room or category to facilitate the unpacking process later on.
Managing utilities and addressing changes: Inform utility providers in advance to schedule disconnections or transfers of services. Update your address with crucial contacts like the postal service and banks. Don't forget to forward your mail to your new address or set up mail forwarding services to ensure you receive important correspondence.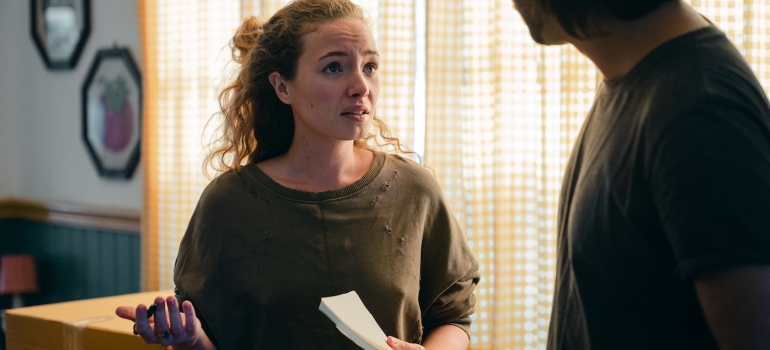 Last-minute packing tips for moving across NYC
When it comes to last-minute packing for your move across NYC, there are a few key considerations. First, prepare essential items and a survival kit that includes toiletries, clothing, important documents, and any other necessities you'll need in the first few days in your new home. Secondly, pay extra attention to fragile and valuable items, ensuring they are wrapped and packed securely to prevent damage during transit. Lastly, when packing electronics and appliances, take care to protect them and consider taking pictures of cable setups for easy reconnection later on. These packing tips will help you navigate your last-minute move with efficiency and peace of mind.
Packing a bag of essentials
When embarking on a last-minute move across NYC, one of the most crucial packing tasks is to prepare essential items and a survival kit. This involves things you'll need during the first few days in your new home. Include toiletries, such as toothbrushes, toothpaste, and soap, to maintain personal hygiene. Don't forget to pack a few changes of clothing to keep you comfortable as you settle in. Moreover, gather important documents like identification, insurance, and any relevant paperwork, ensuring they are easily accessible. Having an essential bag is vital during a last-minute move as it guarantees that you'll have the necessary items readily available, easing your transition into your new NYC home.
Packing fragile items when moving across NYC
When moving across NYC in a last-munute, handling fragile and valuable items with care is vital. Take the time to wrap delicate items carefully, using bubble wrap or packing paper to protect them from potential damage during transit. For valuable items, it's advisable to pack them separately or even carry them with you to ensure their safety throughout the move.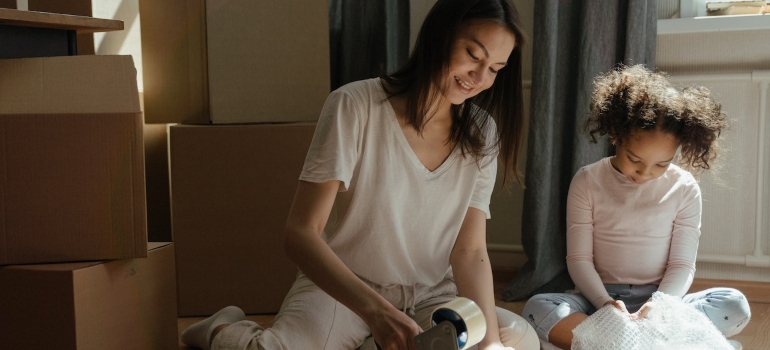 Packing appliances and electronics
Regarding moving across NYC, it's essential to pack and protect your electronic devices and appliances properly. Use sturdy boxes and padding to ensure they are secure during transportation. Taking pictures of cable setups before disassembling them makes reconnecting hassle-free. All in all, safeguarding your electronics and appliances will ensure they arrive in good condition for a smooth last-minute transition to your new home.
Hiring last-minute movers when moving across NYC is the key
When faced with a last-minute move across NYC, finding reliable last-minute movers can be a challenge. However, Movers Not Shakers stands out as a reputable choice. Known for providing the services of 24 7 movers NYC residents rely on, they are well-equipped to handle urgent relocations. Therefore, contact us to discuss your moving needs. The perks of choosing Movers Not Shakers include expertise in navigating NYC's logistics, professional and efficient team, and commitment to ensuring a smooth and successful last-minute move. Trusting in our experience and reliability will provide you with the peace of mind you need during this time-sensitive process of moving across NYC. Besides, our movers will pay detailed attention to the environment since eco-conscious moving is their moving style. Thus, your last-minute move will be both a success and eco-friendly – a perfect combo!