Brooklyn, the lively borough of New York City, is known for its dynamic energy, cultural diversity, and welcoming neighborhoods catering to the needs of young families. As parents try to find the perfect place to settle down and raise their children, the question arises: which neighborhoods in Brooklyn offer the ideal blend of community, convenience, and family-friendly amenities? In this guide, Movers Not Shakers will take you on a tour of the best neighborhoods in Brooklyn for young families. From the streets of Prospect Heights to the historic charm of Brooklyn Heights and the emerging allure of Gowanus, we'll uncover the hidden gems. Besides, we will point out the family-oriented features that make these neighborhoods stand out. So, let's discover the ideal Brooklyn neighborhood for your growing family.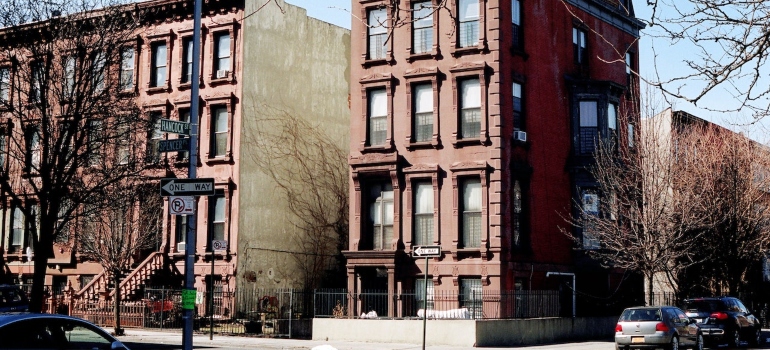 Meet Brooklyn
With its diverse and dynamic atmosphere, Brooklyn has become a beacon for those seeking a vibrant and fulfilling lifestyle in New York City. Boasting a population of over 2.6 million residents, Brooklyn is one of the most populous boroughs in the city. Situated just across the East River from Manhattan, Brooklyn offers a prime location that provides the best of both worlds—an urban environment consisting of the charm and character of a distinct community. Considered one of the best places to live in New York, Brooklyn attracts residents with its iconic architecture, from the grand brownstones of Park Slope to the historic row houses of Brooklyn Heights. Its numerous waterfronts offer stunning views and recreational opportunities, while the proximity to Manhattan allows for a convenient commute.
However, it's not just the architectural wonders that captivate; Brooklyn's culinary scene is a gastronomic paradise featuring delightful eaterie options, trendy cafes, and food markets. For young professionals seeking to raise a family, Brooklyn provides an environment teeming with opportunities and resources, making it an ideal place to call home. Thus, if this is what you're looking for, don't hesitate to hire Brooklyn movers and relocate without hassle. Now, let's check the best Brooklyn neighborhoods for young families.
Discover the best neighborhoods in Brooklyn for young families
It is indeed challenging to define what are the best Brooklyn neighborhoods for families since each family has its own preferences. However, according to our movers' experience, these are some of the best ones:
Prospect Heights
Brooklyn Heights
Park Slope
Cobble Hill
Gowanus
Now, let's explore each one of them.
Prospect Heights: A balance of culture and green spaces
In the heart of Brooklyn, Prospect Heights offers a perfect harmony of cultural richness and ample green spaces, making it an appealing neighborhood for young families. The community has a rich cultural scene, hosting many art galleries, music venues, and theaters. From local art exhibits to neighborhood festivals and community events, there's always something to engage and inspire. Moreover, Prospect Heights offers many parks and recreational facilities, including the iconic Prospect Park. Here, families can enjoy picnics, nature walks, and various outdoor activities amidst lush greenery landscapes. This neighborhood also meets the needs of young families with its wide array of family-friendly amenities and services. They include excellent schools, childcare centers, and pediatric healthcare facilities. But how affordable is the neighborhood?
Cost of living in Prospect Heights
Regarding housing, Prospect Heights offers diverse options, from charming brownstones to modern apartment complexes, ensuring there's something to suit every family's needs. According to Niche.com, the median home prices go to $1,147,012. However, you can expect to pay $2,179 if you want to rent. Although the costs exceed the national average, Prospect Heights is worth the money since it offers a great family life balance. And if this neighborhood meets your standards, schedule some of the best Prospect Heights movers and move like a pro.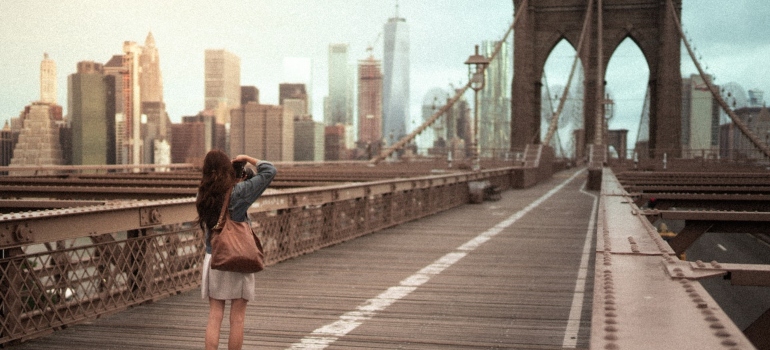 Brooklyn Heights: Historic charm with a family-friendly vibe
This neighborhood possesses timeless beauty, attracting young families with its historic architecture and picturesque tree-lined streets. This neighborhood is noted for its excellent schools and educational opportunities, including P.S. 8 Robert Fulton School and Saint Ann's School, ensuring a quality education for children. Families can enjoy the stunning waterfront promenade along the East River, providing breathtaking views of the Manhattan skyline. The family-oriented community and services, such as the Brooklyn Heights Library and the Brooklyn Heights Montessori School, create a nurturing and supportive environment for families to thrive. Regarding home prices, the median home price is $1,151,763, while rent is $2,404.
Best neighborhoods in Brooklyn for young families: Park Slope
Park Slope attracts young families with its abundant family-centered amenities and attractions. Its sprawling green spaces, playgrounds, and zoo provide a haven for outdoor recreation and family bonding. When it comes to diverse dining and shopping experiences, 5th Avenue stands out with its array of trendy restaurants like Al Di La Trattoria and Talde, as well as boutiques like Beacon's Closet. Park Slope is also home to renowned schools, including P.S. 321 William Penn and the Berkeley Carroll School. Home prices are similar to previous neighborhoods. Planning a move to this idyllic neighborhood? Look no further than Park Slope Movers, your trusted partner in making your relocation seamless and stress-free.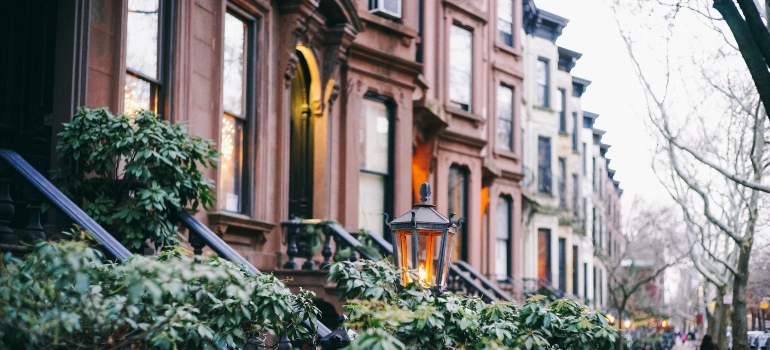 Cobble Hill: one of the best family neighborhoods in Brooklyn
Cobble Hill, a charming and offbeat neighborhood, offers a haven for young families seeking a unique experience. Children can enjoy outdoor adventures with family-friendly parks and playgrounds like Cobble Hill Park and Carroll Park. Its proximity to cultural and entertainment hubs, including the Brooklyn Academy of Music and Barclays Center, ensures endless opportunities for fun.
Gowanus: Brooklyn's hidden gem for young families
Discover Gowanus, a vibrant neighborhood that fosters creativity and inspiration. With its waterfront access, families can indulge in outdoor activities like kayaking and enjoy stunning views along the Gowanus Canal. Gowanus also offers family-friendly facilities and playgrounds, such as the Thomas Greene Playground and the Gowanus Dredgers Canoe Club, providing endless fun for children. Exciting development and prospects make Gowanus an appealing choice. When it comes to education, young families in Gowanus have access to excellent educational options like the P.S. 32 Samuel Mills Sprole School and the Brooklyn School for Global Studies. Exciting development and prospects make Gowanus an appealing choice. If you are planning a move to this hidden gem, consider Gowanus Movers, your trusted partner in making your relocation a breeze.
Move to the best neighborhoods in Brooklyn for young families with Movers Not Shakers
Discover the best neighborhoods in Brooklyn for young families. From Prospect Heights to Brooklyn Heights, Park Slope to Gowanus, these family-friendly enclaves offer a blend of community, convenience, and amenities. After making your choice, entrust your relocation to Movers Not Shakers to make your move a seamless experience. Enjoy Brooklyn.