When choosing the perfect place to call home in New York City, deciding between Brooklyn and Staten Island can be challenging. These two boroughs have their own distinct character and appeal, making the choice a matter of personal preference. As you consider where to settle down, Brooklyn vs. Staten Island, it's essential to evaluate the unique offerings and opportunities that these provide. From their vibrant neighborhoods to rich cultural scenes, these boroughs have much to offer potential residents. Now, compare them, providing insights to help you decide where to establish your new home. And after making your decision, schedule services such as moving and storage NYC offers and move without any hassle.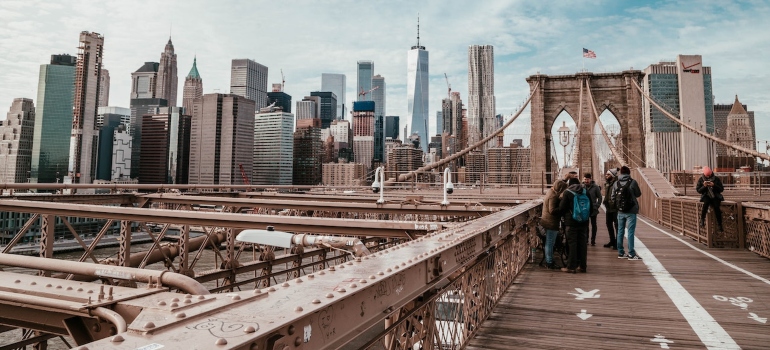 Factors to help you decide where to move – Brooklyn or Staten Island
When deciding between Brooklyn and Staten Island as your new home, it's crucial to consider several key factors. These include:
Personal preferences: This is one of the crucial factors. Therefore, consider your preferred atmosphere. Brooklyn offers a bustling city life with diverse neighborhoods and a vibrant arts scene, while Staten Island provides a more suburban and laid-back ambiance with a strong sense of community.
Lifestyle: Think about the lifestyle you desire. Brooklyn offers a dynamic, fast-paced lifestyle with many entertainment options, restaurants, and nightlife. Staten Island, on the other hand, provides a quieter and more family-oriented lifestyle with a slower pace of living.
Cost of living: Consider housing costs, healthcare costs, transportation prices, and other costs that impact your lifestyle. However, check the potential income and then weigh whether the living costs are affordable for you or not.
Job market: Check the presence of industries that match your job.
Education options: If you have children, check the education opportunities.
By carefully considering these factors, you can decide which borough is right for you – Brooklyn vs. Staten Island. Now let's analyze these factors so that you can book your Brooklyn or Staten Island movers for your upcoming move.
Cost of Living: Brooklyn vs. Staten Island
When comparing the cost of living between Brooklyn and Staten Island, several factors come into play, including housing, utilities, transportation, and groceries. Here's a breakdown of the cost of living in each borough. In Brooklyn, housing prices tend to be higher compared to Staten Island. For example, if you want to buy a home in Brooklyn, you can expect to pay $767,500, while renting cost is $1,582. The rental market in Brooklyn offers a wide range of options, with prices varying depending on the neighborhood. For example, a one-bedroom apartment in popular Brooklyn neighborhoods like Williamsburg or Park Slope can range from $2,500 to $3,500 monthly. In Staten Island, rental prices are generally more affordable. For instance, the median home price is $575,500, while rent is around $1,445. When it comes to one-bedroom apartments, the costs range from $1,500 to $2,000 per month. Both boroughs have housing prices above the national average.
Utility costs
According to data from Rent Cafe, utility costs in Brooklyn, NY, are approximately 7% pricier compared to the national average. Energy bills in Brooklyn amount to around $193.49 per month, reflecting the higher cost of living in the borough. On the other hand, according to Energy Sage, you'll spend around $302 per month on electricity.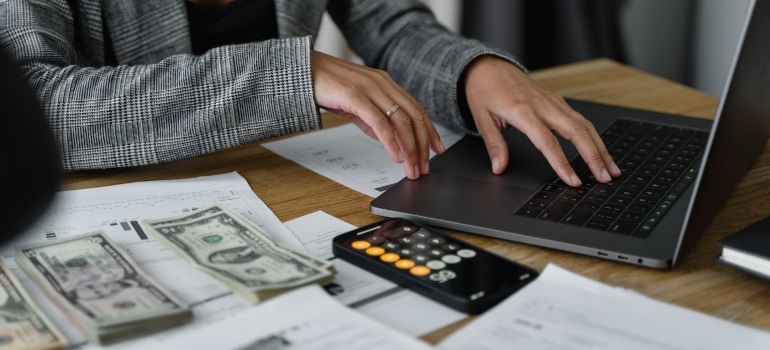 Brooklyn vs. Staten Island: Job market
Brooklyn boasts a diverse job market with opportunities in sectors such as technology, healthcare, finance, arts, and hospitality. Major employers in Brooklyn include Etsy, Kickstarter, Barclays Center, and Steiner Studios. Emerging job trends in Brooklyn include the growth of tech startups, co-working spaces, and the expansion of the healthcare industry. Commuting options within Brooklyn are plentiful, with a well-connected subway system and numerous bus routes. This allows for relatively convenient travel to and from work, potentially enhancing work-life balance for residents. Also, Staten Island's job market is diverse, with a mix of healthcare, education, government, retail, and transportation industries. Major employers in Staten Island include Staten Island University Hospital, Staten Island Ferry, Amazon, and others.
Education in Brooklyn and Staten Island
When it comes to education, both Brooklyn and Staten Island offer a range of opportunities and institutions to cater to diverse learning needs. Brooklyn is home to numerous esteemed educational institutions, including Brooklyn Technical High School, a prestigious public high school known for its focus on science, technology, engineering, and mathematics education. It is also home to Pratt Institute and Brooklyn College. And Staten Island also has a diverse educational system. The most notable ones are Notre Dame Academy and the College of Staten Island.
Now that you know some basic facts about the living standards in these two boroughs, it's time to decide where to move to. And before hiring Downtown Brooklyn movers, let's check the best neighborhoods in both Brooklyn and Staten Island.
Best neighborhoods in Brooklyn
Brooklyn is a borough known for its vibrant and diverse neighborhoods. Here are some of the best areas in Brooklyn, each with its own unique charm and attractions:
Williamsburg: This trendy neighborhood is renowned for its thriving arts scene, eclectic shops, and lively nightlife.
Brooklyn Heights: Offering stunning views of the Manhattan skyline, historic architecture, and a quaint suburban feel, Brooklyn Heights is a neighborhood known for its charm and elegance.
Windsor Terrace: Nestled near Prospect Park, Windsor Terrace offers a tranquil and family-friendly environment, a strong sense of community, and convenient access to nature. And if you want to move here, schedule Windsor Terrace movers to assist you with your relocation.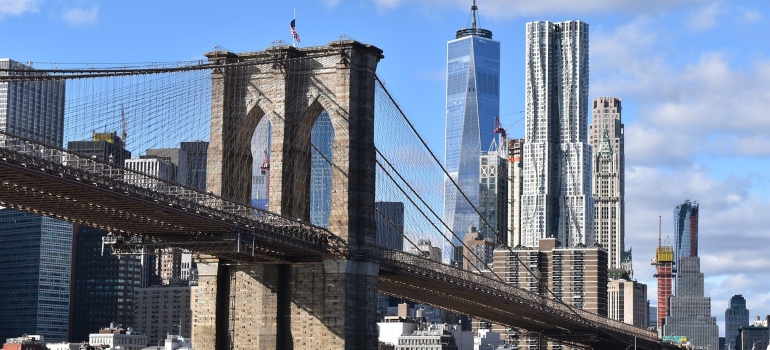 Best neighborhoods in Staten Island
Staten Island offers numerous neighborhoods suitable for both families and singles. These are the most popular ones:
Annadale: Situated on the South Shore of Staten Island, Annadale offers a suburban ambiance. The neighborhood features ample green spaces, including Blue Heron Park and its nature trails, as well as a variety of dining options along Annadale Road.
St. George: Located on the northeastern tip of Staten Island, St. George is known for its rich history, picturesque waterfront views, and cultural attractions. It is home to the iconic Staten Island Ferry Terminal, the Staten Island Museum, and the St. George Theatre.
Tottenville: Tottenville, located on the southernmost tip of Staten Island, is a waterfront community with a charming small-town feel.
Brooklyn vs. Staten Island: Choosing between two iconic boroughs
Deciding between Brooklyn vs. Staten Island as your new home in New York City can be challenging. Consider personal preferences, lifestyle, cost of living, job market, and education options. Brooklyn offers a bustling urban atmosphere, while Staten Island provides a more suburban and family-oriented ambiance. However, whichever borough you choose, you won't regret your decision. And after making your choice, you can always rely on Movers Not Shakers to help you relocate.