Choosing the right location in a city as vibrant and bustling as NYC is crucial, especially for young professionals on their career journeys. With its reputation as a commercial hub, NYC offers unparalleled career growth and advancement opportunities. The city's dynamic business landscape, coupled with its thriving industries and diverse job market, make it an appealing destination for ambitious individuals. Whether you're a finance enthusiast eyeing the Financial District in Manhattan or a creative mind seeking inspiration in the trendy neighborhoods of Brooklyn, NYC has something to offer for everyone. And Movers Not Shakers will help you explore the best NYC boroughs for young professionals, providing insights into their unique characteristics and opportunities for career development. So, if you're considering a move to the Big Apple to kick-start your professional life, grab a cup of coffee and get ready to explore NYC.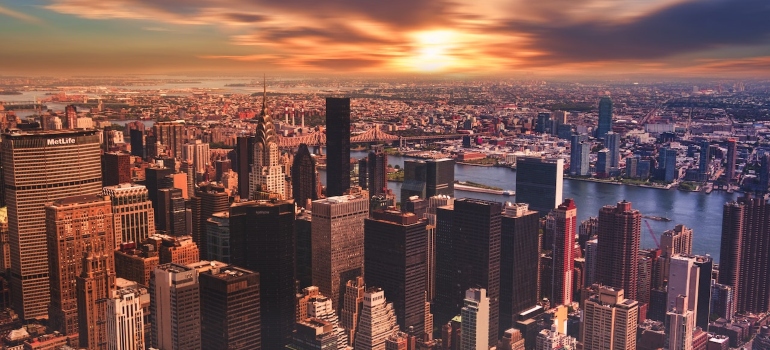 NYC as a commercial hub
"The Big Apple" – a dream city for many, stands as a commercial hub, attracting professionals from all corners of the world. Moving to NYC for business opens the doors to a plethora of perks. The city offers a thriving and diverse economy, with major industries such as finance, technology, media, fashion, and healthcare – all providing endless career opportunities. Notable companies like Goldman Sachs, Google, BuzzFeed, Vogue, and Mount Sinai Health System call NYC their home, offering a wealth of professional prospects. Despite its bustling reputation, NYC also understands the importance of work-life balance. NYC truly captures the essence of a city that never sleeps, where success and fulfillment intertwine seamlessly. And amidst the skyscrapers and fast pace, residential movers New York offers are readily available to help individuals move to their ideal living space. Still, there are a few factors to consider before the move.
Factors to consider when moving to NYC for business purposes
Since deciding to move for business is a life-changing decision and often unexpected, there are a few factors to have in mind before making the final choice:
Cost of Living: NYC has a higher cost of living compared to other cities. It's 38% higher than the state average and 80% higher than the national average, according to Rent Cafe. Therefore, it's important to budget accordingly and research housing prices, rent, and overall expenses.
Location: Consider the proximity of your workplace to potential neighborhoods and amenities.
Transportation: NYC offers an extensive public transportation system, including subways, buses, and taxis, which can greatly impact your daily commute and accessibility to different parts of the city.
Entrepreneurship options: NYC is a hub for entrepreneurship and start-ups, with numerous resources, networking events, and funding opportunities for those looking to establish their own business.
When considering these factors, it's crucial also to prioritize work-life balance. NYC is known for its fast-paced environment. It offers a vibrant social scene, world-class cultural attractions, and recreational activities, allowing professionals to unwind and enjoy their free time. Striking a balance between work and personal life is essential to embrace this dynamic city's opportunities and experiences fully. After considering these factors, it's time to choose the best borough.
These are the best NYC boroughs for young professionals
NYC has 5 boroughs, and each offers great job opportunities. But the following three are considered the best according to many:
Manhattan -The Heart of NYC
Queens – A Diverse and Growing Borough
Brooklyn – The Trendy Borough
However, we shouldn't underestimate the power of Staten Island and the Bronx. Why? Well, Staten Island will offer you a tranquil escape; while the Bronx is NYC's rising star, you should not miss being a part of. Rise together with it.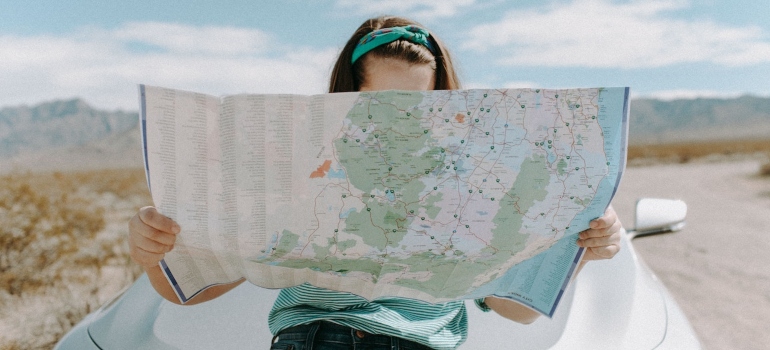 Manhattan: The epicenter of opportunity for young professionals
Manhattan, often considered the beating heart of New York City, holds immense appeal for young professionals seeking to make their mark in the business world. This borough is home to some of the most influential industries and companies, making it a prime destination for career growth. Key sectors in Manhattan include finance, with Wall Street as the financial epicenter and companies like some previously mentioned JPMorgan Chase, Citigroup, and Morgan Stanley leading the way. Besides, media and entertainment are also prominent. Renowned companies like NBCUniversal, ViacomCBS, and WarnerMedia call Manhattan home. Additionally, the technology sector thrives in Manhattan, with tech giants like Google, Facebook, and Amazon establishing their presence. So, when considering a move to Manhattan for business, relying on reputable Manhattan movers can ensure a smooth and stress-free transition to this bustling borough, opening doors to an array of professional possibilities in the heart of NYC.
The cost of living in Manhattan
Naturally, with all these opportunities goes the higher cost of living. Namely, according to Niche, Manhattan has an A+ grade. However, the cost of real estate is a great deal higher than the national average. For example, if you want to buy a home, you should expect to pay an enormous price – about $1,008,500. (the national average is $244,900). Thus, it is not surprising that most of the residents rent their homes – 75%, to be precise. But the rent is not as drastic as the median home value. It is slightly above the national average – $1,869 and the national being $1,163. However, the prices change according to location, demand, and the real estate market changes. And what are the best neighborhoods in Manhattan?
Manhattan's Financial District – A haven for finance and business opportunities
Its name says it all. Financial District is one of the most desirable Manhattan locations for young professionals. The Financial District in Manhattan is undeniably an ideal location for those seeking finance and business opportunities. It houses some of the most influential institutions in the world, including the New York Stock Exchange, the Federal Reserve Bank, and the New York Board of Trade. With a strong emphasis on finance, this district offers many career paths in banking, investments, trading, and financial services.
However, the Financial District is not solely focused on business. It also embraces the vibrant tourism industry, attracting visitors from across the globe to iconic landmarks such as the Statue of Liberty and Battery Park. This fusion of finance and tourism creates a unique atmosphere where professionals can immerse themselves in the bustling energy of commerce while being surrounded by cultural and historical treasures. So, if this location is the most appealing to you, hire Financial District movers and move without any shakes.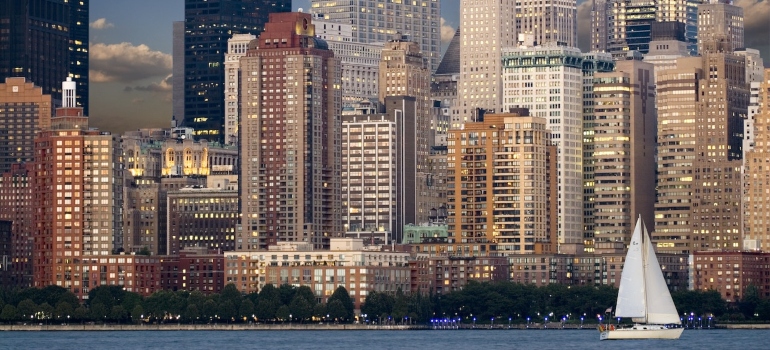 Best NYC boroughs for young professionals: Queens
Queens, known for its rich cultural diversity, offers a unique advantage for young professionals looking to build a strong network. With a wide array of ethnic communities, this borough celebrates its multicultural heritage, creating a vibrant tapestry of traditions, cuisines, and experiences. The diverse population inspires networking opportunities, fostering connections and collaborations across various industries. Moreover, Queens is experiencing significant growth in booming industries, such as technology, healthcare, and hospitality. Prominent companies like JetBlue Airways, FreshDirect, and Montefiore Medical Center have established their presence in Queens, offering many job prospects. Lucrative positions in software development, healthcare management, and customer service are abundant, providing promising avenues for career advancement. Embracing cultural diversity and tapping into the thriving industries of Queens can pave the way for a rewarding professional journey.
Best neighborhoods in Queens for young professionals
Queens, a borough known for its diverse and inclusive community, offers several neighborhoods particularly appealing to young professionals. Astoria, located in the northwestern part of the borough, boasts a lively atmosphere with trendy restaurants, bars, and a strong arts scene. Its proximity to Manhattan and easy access to public transportation make it a convenient choice for those working there. Long Island City, situated just across the East River from Manhattan, has experienced significant development in recent years. It is now home to numerous tech companies, art galleries, and luxury residences, providing young professionals with a modern and vibrant environment. For those seeking a more suburban feel, Forest Hills offers a peaceful and family-friendly atmosphere while still within commuting distance of Manhattan. When moving to any Queens neighborhood, reliable Queens movers can assist with a smooth and efficient relocation, ensuring a stress-free transition to your new home.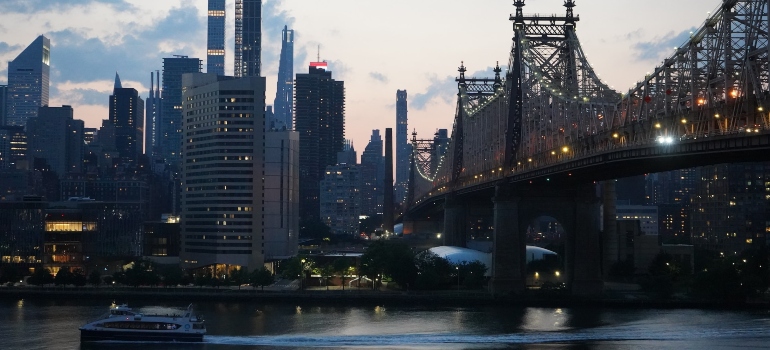 Brooklyn: A trendy borough
Brooklyn, often referred to as the trendsetter of New York City, has established itself as a thriving hub for young professionals. Known for its vibrant arts and creative scene, Brooklyn is home to numerous galleries, theaters, and music venues that fuel inspiration and artistic expression. The borough also embraces a strong start-up culture and entrepreneurial spirit, attracting innovators and visionaries from various industries. With co-working spaces, networking events, and incubators, Brooklyn provides fertile ground for ambitious individuals looking to launch their own businesses. For those considering a move their businesses to this vibrant borough, office movers NYC offers are available to help you.
Best neighborhoods in Brooklyn for young professionals
In Brooklyn, young professionals have a range of exciting neighborhoods to choose from. Williamsburg is known for its hipster vibe, trendy shops, vibrant nightlife, and flourishing arts scene. On the other hand, DUMBO offers stunning views of the Manhattan skyline, along with art galleries, tech start-ups, and chic waterfront dining options. Next, Bushwick is an eclectic neighborhood known for its street art, live music venues, and burgeoning creative community. These neighborhoods exemplify Brooklyn's vibrant and diverse spirit, offering young professionals a mix of cultural experiences, entrepreneurial opportunities, and a thriving social scene.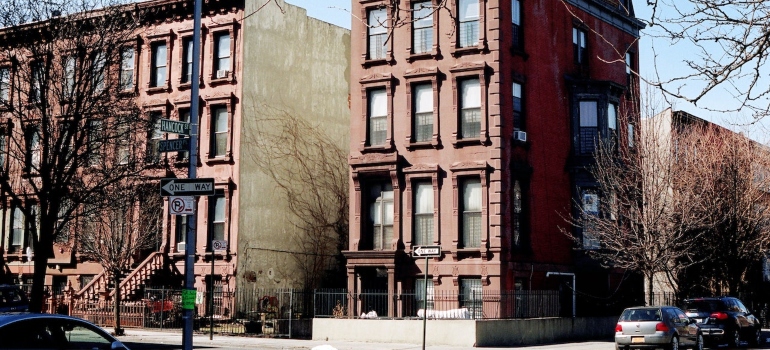 Other NYC boroughs are also worth the move
Although Manhattan, Queens, and Brooklyn are some of the best NYC boroughs for young professionals, Staten Island and the Bronx are also worth moving to. Let us explore these:
Staten Island, often regarded as a tranquil escape from the bustling city, possesses unique characteristics that make it an appealing choice for young professionals seeking a balanced lifestyle. With its suburban charm and natural beauty, this borough offers a respite from the fast-paced city life while still providing opportunities for career growth. Besides, Staten Island is experiencing the emergence of new industries, including healthcare, technology, and education, presenting job prospects for professionals looking for a fresh start. Additionally, the borough provides a range of entertainment options, from cultural landmarks like the Staten Island Museum and Snug Harbor Cultural Center to recreational spaces like Staten Island Greenbelt and the Franklin D. Roosevelt Boardwalk.
Embracing both business and entertainment spots, Staten Island offers young professionals the chance to achieve a satisfying work-life balance in a tranquil and scenic environment. Therefore, if you choose this borough, hire Staten Island movers and move like a pro.
The Bronx: A rising star
The Bronx, often considered a rising star among NYC boroughs, has undergone transformative development and revitalization efforts in recent years. With numerous redevelopment projects and community initiatives, the Bronx is experiencing a revitalization that has caught the attention of young professionals. One of the key advantages of the Bronx is its affordability compared to other boroughs. This, combined with its proximity to Manhattan, makes it an attractive choice for those seeking a balance between cost-effective living and career options. As the Bronx continues to flourish with new businesses, cultural institutions, and recreational spaces, it presents an exciting opportunity for young professionals to be part of its dynamic growth.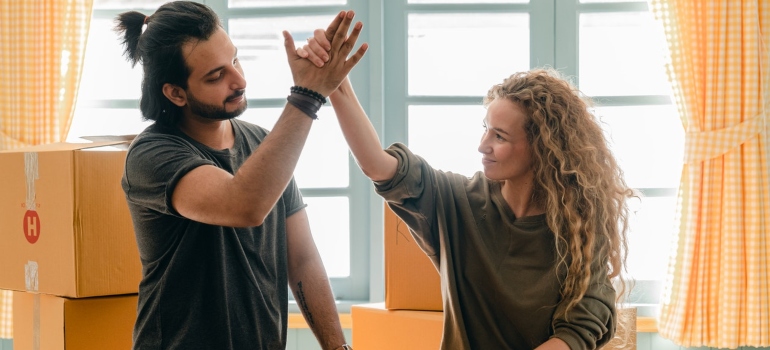 Move to the best NYC boroughs for young professionals with some of the best movers NYC has
As you can see, NYC is a true commercial hub. Whichever borough you choose, you won't regret your decision. And after choosing the best borough for your life and future career development, it's time to choose the best movers. And you are in the right place at the right time. Movers Not Xhalers are here to help you move to some of the best NYC boroughs for young professionals. We offer numerous services, including packing services NYC residents gladly choose. Thus, wait no more. Schedule some of the best movers NYC has ever seen and move without any shakes.