A "small move," as its name suggests, typically refers to the relocation of a relatively small number of items or a move to a smaller-sized residence, like a studio or one-bedroom apartment. It might seem straightforward at first glance, but to successfully handle a small move, especially in the bustling heart of the Big Apple, can present a labyrinth of unique challenges. From navigating narrow streets and congested traffic to maneuvering items in tight stairwells or elevators, every aspect of a small move in New York City requires careful planning and execution. With such complexities at hand, it's no wonder green movers NYC residents trust have gained popularity. These services emphasize an eco-friendly approach while managing the intricacies of NYC's urban jungle, offering solutions that can significantly ease handling a small move.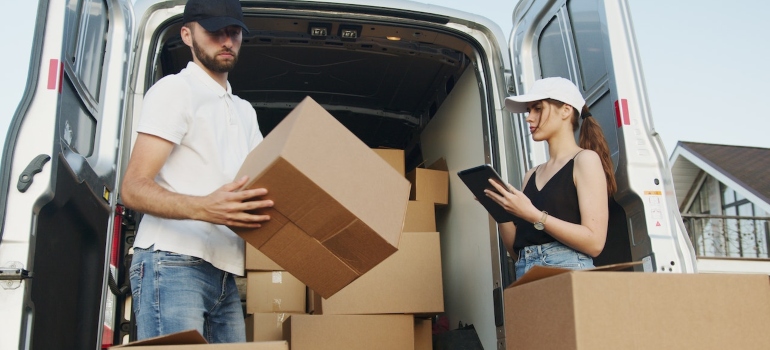 The best ways to handle a small move in NYC
Navigating the dynamic landscape of New York City can be a challenge, particularly when it comes to moving, even when the relocation is small. However, numerous ways exist to handle a small move in this vibrant metropolis effectively. A successful move is not just about transporting belongings from point A to point B; it involves a series of critical steps, each contributing to a smoother, more manageable transition. Some of these crucial considerations include:
Understanding your moving needs
Choosing the right time for your move
Selecting a reliable moving service
Packing tips for a small move
Navigating NYC's unique challenges
Understanding and implementing these steps can make the difference between a chaotic moving experience and one that's streamlined and efficient. Now, let's check these more thoroughly.
Understand your moving needs
Comprehending your moving needs is a critical first step in ensuring a successful relocation. This step involves clearly defining the scale and specifics of your move. Are you moving an entire apartment's worth of furniture or just a few select items? Will you need special handling for fragile or valuable items? You'll need to answer these questions to get a clear picture of what your small move will entail. In addition, creating an effective inventory of your possessions is paramount. This process helps you keep track of what you have and ensures nothing gets lost in the transition. Therefore, start by categorizing your items room by room, noting down what they are and their condition. For furniture, measure the dimensions, as this information will be crucial in planning the move. Using an app or a simple spreadsheet can aid this process.
Remember, an efficient and well-thought-out inventory will save you time, reduce stress, and allow for a more organized move. It forms the foundation for understanding your moving needs and sets the stage for the following steps.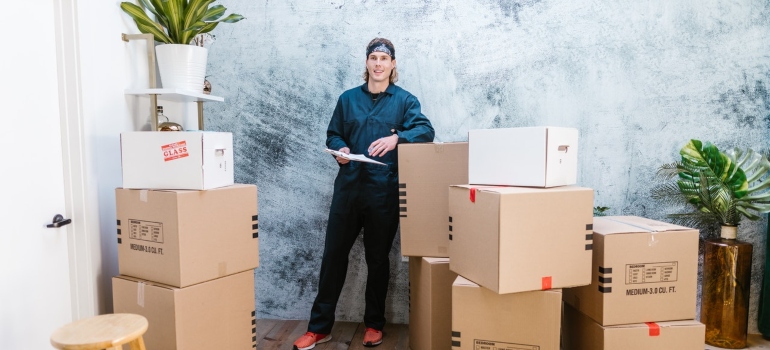 Choose the right time for your move
Choosing the right time for your move is a significant decision that can impact the efficiency and cost of your relocation. In NYC, avoiding peak traffic hours and high-cost periods is crucial. Typically, moving between October to April can be less expensive, as demand for movers is lower compared to the summer months. Besides, handling a small move during summer is more difficult since the movers are occupied with large relocations. When deciding between a weekday or weekend move, consider that weekends might be busier, but you'll likely avoid disrupting work. Meanwhile, weekday moves may offer more availability with your local movers NYC provides, possibly at a lower rate. Balancing these factors according to your personal preferences and schedule will help ensure a smoother move.
Handle a small move by hiring small movers
Selecting a reliable moving service is integral to managing a successful move. The company's reputation, reliability, and cost are key factors to consider. Online reviews and ratings can provide insights into past customer experiences and the company's track record. In NYC, you'll also need to consider some city-specific factors. For example, does the company have experience with high-rise building moves? Navigating elevators, tight spaces, and parking restrictions require special expertise. Therefore, look for small movers NYC residents rely on, experienced in handling small relocations in such a dense urban environment. This added experience can ensure a more efficient and stress-free moving experience.
Packing for a small move
Packing is a pivotal part of any relocation, even more so for a small move where space is at a premium. Ensuring everything is packed securely, efficiently, and organized can save time, money, and a lot of headaches. Here are some effective packing tips for a small move:
Start early and schedule: Don't underestimate the time it takes to pack, especially when space is limited. Start packing early. Identify which items you need on a daily basis and pack those last.
Declutter: Small moves mean less space. Make use of this opportunity to declutter.
Choose the right packing materials: Invest in quality packing services NY companies have.
Pack smartly: When packing, put heavier items at the bottom of the box and lighter ones at the top. Make sure the boxes can close properly without bulging or caving in.
Disassemble furniture: If possible, disassemble furniture to make it easier to move and save space. Keep all screws and bolts in labeled bags so you can easily reassemble the furniture at your new place.
Personal safety: While packing, ensure to lift boxes correctly to avoid injuries. Don't overpack boxes; it's better to have more boxes that are easy to lift than fewer, heavier ones.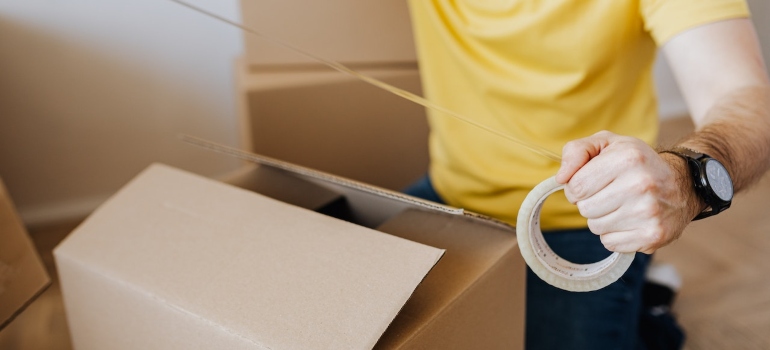 Navigating NYC's unique challenges
No matter the scale of your move, navigating NYC can be difficult, even if you don't have many boxes. The city's unique challenges, like scarce parking, narrow hallways, small elevators, and bustling streets, can turn even the smallest move into a significant endeavor. However, you can manage these challenges effectively with strategic planning and preparation. Ensure you secure a parking spot in advance or arrange for a parking permit, measure your furniture and access points beforehand, and try to schedule your move during less busy hours. Despite the difficulties, understanding and preparing for these distinct NYC circumstances can help turn your small move into a manageable and even enjoyable adventure.
Handle a small move with Movers Not Shakers
Now that you know all the challenges that even a small move can impose, it is time to remove them. And the best way to achieve that is to hire some of the best local or long distance movers NYC has ever seen. Therefore, wait no more. Contact us and schedule your small move. With us by your side, you won't have to worry about anything. We will handle a small move swiftly and efficiently.