Moving to a new neighborhood is always an adventure, especially when that neighborhood is as vibrant and dynamic as New York City's Lower East Side. Known for its unique blend of cultural influences, rich history, and burgeoning art scene, the Lower East Side offers an enviable living experience. Yet, making the transition into this bustling neighborhood is no small step. It involves detailed planning, understanding your new surroundings, and, most importantly, finding reliable moving and storage NYC services to ensure a hassle-free move. This ultimate guide on moving to Lower East Side is designed to equip you with the essential knowledge about living in the Lower East Side and provide a step-by-step roadmap to help you navigate the moving process smoothly. From cost of living and job market insights to educational opportunities and outdoor activities, we've got you covered.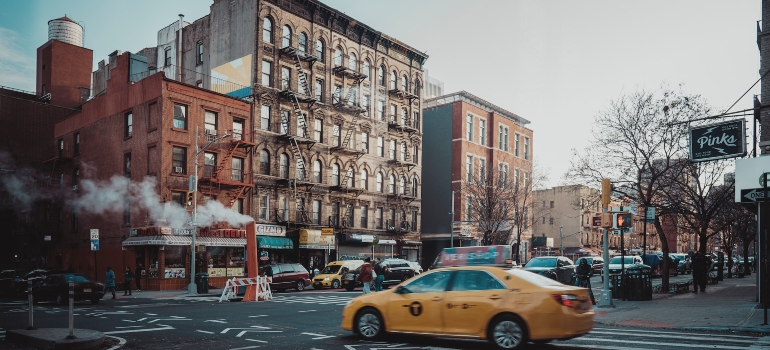 Meet Lower East Side
As highlighted by NYC.gov, the Lower East Side is a vibrant downtown neighborhood full of life and energy. This area is a celebrated nightlife hotspot with trendy places offering live music, dance, and refreshments. Reflecting its rich immigrant history, the Lower East Side houses numerous synagogues, museums, and restaurants that serve as a nostalgic reminder of its past. Beyond its historic significance, the Lower East Side is one of the most dynamic neighborhoods in Manhattan. The dining and exploration options are abundant, so it's challenging to consolidate them into a single list! This lively neighborhood never fails to leave an unforgettable mark on its inhabitants and visitors alike.
Moving to Lower East Side: Things to know
Before even making a decision to relocate, it is important to have some factors in mind, such as the cost of living, types of real estate, job market opportunities, education options, transportation system, and others. Namely, Lower East Side offers a plethora of options available for a perfect life-work balance. So, before hiring Lower East Side movers, let's explore these factors.
Lower East Side: the cost of living
Residing in the vibrant neighborhood of the Lower East Side comes with its unique financial considerations. According to data from Niche, the median home value stands significantly higher than the national average, at $988,904, compared to the national figure of $244,900. The median rent is slightly above the national median, costing $1,244 against the national average of $1,163. Besides, as a densely urban area, the Lower East Side offers a dense population and proximity to diverse amenities. Thus, reflecting the area's urban lifestyle, renting is the preferred living arrangement, with 84% of residents renting their homes while only 16% own their dwellings.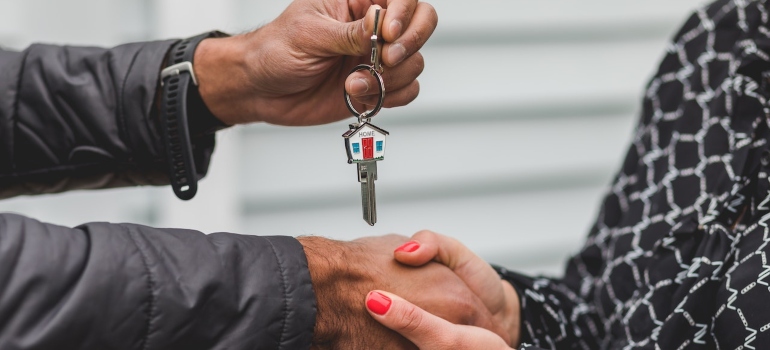 The job market in LES
The Lower East Side offers a vibrant job market with opportunities spanning various industries. Key sectors include retail, healthcare, manufacturing, and education, each contributing significantly to the local economy. Prominent establishments like the Essex Street Market play a pivotal role in the retail sector. For over a century, this market has catered to a diverse community of shoppers seeking specialty foods and affordable dining options. Furthermore, establishments like Russ & Daughters, a legendary store renowned for its delectable array of delicious goods, further highlight the area's entrepreneurial spirit. This neighborhood is, without a doubt, a dynamic hub of employment and opportunity. Besides, the area is perfect for entrepreneurs. Therefore, if you want to move your business here, rely on office movers NYC companies offer and move like a pro.
LES: Education options
Education in the Lower East Side caters to diverse learning needs, fostering an environment conducive to intellectual growth. Lower East Side Preparatory School is a notable institution in the area, offering a comprehensive curriculum and an inclusive environment that encourages students to excel academically and personally. The school is known for its high ESL population and has an impressive track record in helping students graduate and move on to college. The district also hosts several other quality public and private schools, ensuring students at all levels can access a quality education that will empower their futures.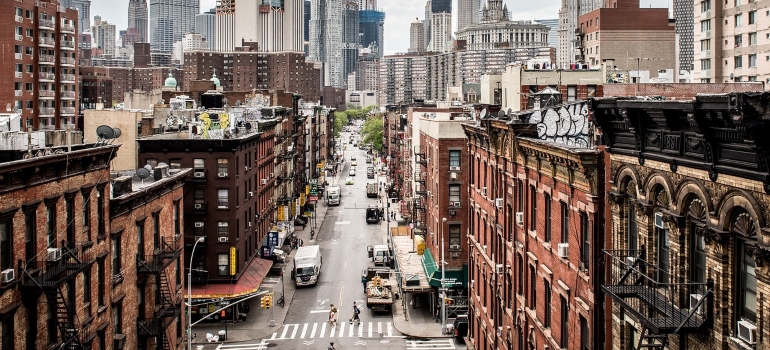 Moving to Lower East Side: Getting around
After moving to Lower East Side with local movers NYC offers, it's time to explore this magnificent neighborhood. The options are endless, and listing them all is challenging. First, let's explore dining options. Namely, there are numerous restaurants you can explore. The most popular are Katz's Delicatessen, where you can try traditional American food; Wayla offering Thai food; Clinton St. Baking Company & Restaurant, where you can taste new American food; and many other famous restaurants and eateries. Besides, don't miss out on LES's coffee shop Ludlow Coffee Supply.

Regarding other things to do in LES, you can visit many museums, such as the International Center of Photography Museum, Museum of Street Art, and many others. Besides, if you are a movie lover, don't miss out on the Metrograph – a place that takes dining and theater to the next level. And if you want to have a relaxed afternoon, head to Seward Park – NYC's hidden gem.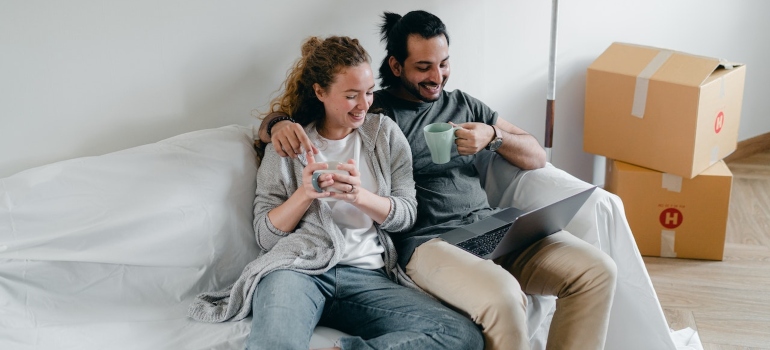 Move to LES with Movers Not Shakers!
These are the things to know about moving to Lower East Side. And when it comes to relocation itself, the most important factor is hiring reliable movers, such as Manhattan movers. They will handle all moving details from start to finish. This way, you'll ensure peace of mind and be able to enjoy and adapt to LES as soon as you move. Enjoy!