Welcome to a neighborhood guide on Windsor Terrace, a neighborhood gem tucked away in Brooklyn. Nestled comfortably in the heart of New York, this charming borough has a lot to offer. From its rich history to its vibrant lifestyle, Windsor Terrace is indeed one of the best neighborhoods in Brooklyn. Whether you're planning to relocate or just exploring NYC's diverse boroughs, this guide is essential. It provides crucial insights into what makes Windsor Terrace special. Furthermore, it is a key resource for potential residents, shedding light on what to expect from daily life here. So, if you want to move here, hire professional services movers NYC offers. This ensures smooth transitions for those planning to call this neighborhood home. So, let's go on this journey together and uncover the hidden wonders of Windsor Terrace.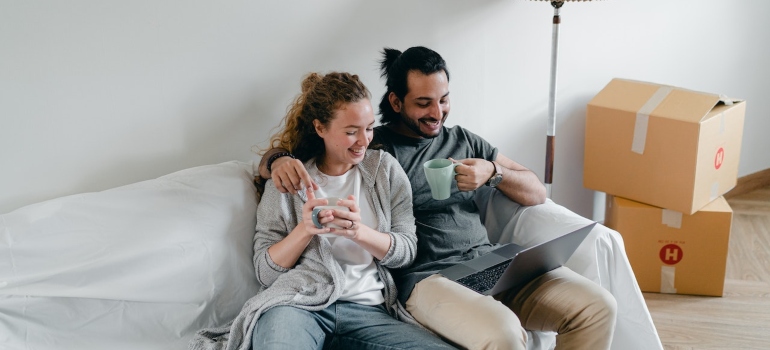 Meet Windsor Terrace – Brooklyn hidden gem
Meet Windsor Terrace, Brooklyn's hidden gem. This unassuming neighborhood, with its small-town charm woven into the fabric of New York City, offers dream life options. Windsor Terrace, named after Windsor, England, and established in the late 19th century, has a charm that is both timeless and captivating. Surrounding the northwest edge of Prospect Park, this quaint neighborhood is nothing short of picturesque. With its bustling coffee shops, immediate access to lush parks, and tree-lined streets adorned with row houses, it presents a unique character that is hard to resist. However, despite its delightful offerings, Windsor Terrace maintains a low-key presence compared to its better-known Brooklyn counterparts, enhancing its appeal as a hidden gem. Thus, dive into this neighborhood guide, and discover why locals adore Windsor Terrace – and why you're likely to fall in love with it too.
A neighborhood guide to Windsor Terrace: Lifestyle
Living in Windsor Terrace is a refreshing refugee from the fast-paced, late-night culture often associated with New York City. Here, life slows down, offering residents a tranquil, family-friendly atmosphere. Windsor Terrace boasts a harmonious blend of new restaurants and businesses that have enhanced local life without compromising its low-key charm. The neighborhood is particularly appealing to families, thanks to excellent local schools and a more laid-back lifestyle. Moreover, community culture is welcoming, with a demographic mix that reflects the city's diversity. Local amenities add to the area's appeal, with several parks offering green spaces for leisure and recreation, quality schools fostering education, and well-stocked libraries enhancing knowledge and community engagement.
Besides, transportation is a breeze in Windsor Terrace, with easy access to various public transit options, making it convenient for residents to navigate around the neighborhood or travel to other parts of the city. Windsor Terrace's lifestyle is, indeed, a breath of fresh air amidst the city's hustle and bustle. therefore, if this is a neighborhood for you, hire Windsor Terrace movers, and enjoy the neighborhood as soon as you relocate.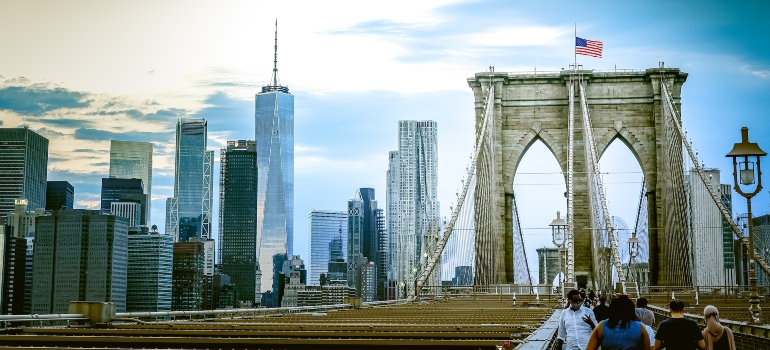 A neighborhood guide to Windsor Terrace: Cost of living
Living in Windsor Terrace, Brooklyn, comes with its unique financial implications. Akin to other areas of New York City, the cost of living is higher than the national average. according to Niche.com, the median home value is $1,364,423, towering above the national median of $244,900. For those looking to rent, the median rent price is $2,229, again exceeding the national median of $1,163. Despite these figures, Windsor Terrace has a balanced housing scene with a nearly even split between homeowners and renters, at 48% and 52%, respectively. Housing in Windsor Terrace is primarily characterized by charming brick row houses and wood frame townhouses, many featuring street-facing porches perfect for leisurely afternoons.
When considering other essential expenses, such as utilities and groceries, they match closely with the overall NYC averages. While the cost of living is rather high, residents benefit from certain financial perks. Notably, the neighborhood's low crime rates contribute to safer living environments. All in all, the cost of living in Windsor Terrace is a worthy trade-off for the lifestyle, safety, and charm it offers. And if this cost of living matches your budget, move to Windsor Terrace with some of the finest Brooklyn movers NYC has ever had.
Things to do in Windsor Terrace
A neighborhood guide to Windsor terrace cannot go without things to see and doo list. Windsor Terrace is a neighborhood that offers a plethora of things to do. Embracing a strong local ethos, the neighborhood boasts numerous restaurants and shops that encourage residents and visitors alike to shop and dine locally. The new boutique, True Love Always, is a local favorite, offering American-made items.
Food enthusiasts will find the neighborhood's culinary scene particularly appealing. Restaurants serve innovative dishes. Another local hot spot is La Paddock, known for its mussels and weekly oyster night. Their menu ranges from lobster rolls on buttered buns to classic coq au vin. Therefore, don't miss the vibrant dining scene on Prospect Ave. It's a stretch that beautifully demonstrates New York City's exceptional culinary diversity. Here, even dessert might come as a delightful surprise from the kitchen. From unique shopping and dining experiences to serene outdoor activities, Windsor Terrace promises a neighborhood experience like no other.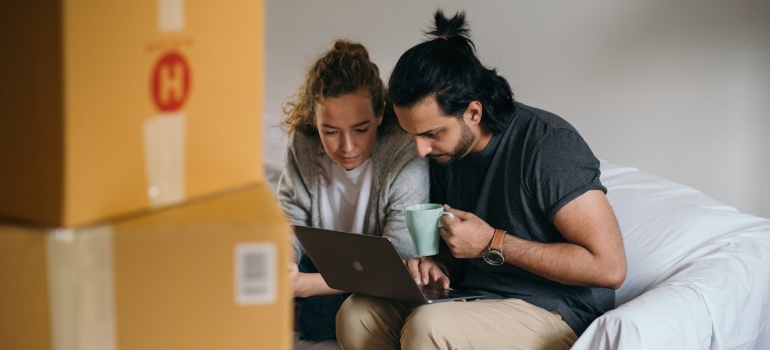 Why Windsor Terrace: Final thoughts
Now that you have a neighborhood guide to Windsor Terrace, you have an insight into its lifestyle. Compared to other Brooklyn neighborhoods, Windsor Terrace maintains its own distinct character while offering easy access to nearby attractions such as Prospect Park. It offers a hidden gem appeal, with a charming small-town atmosphere amidst the bustling city. If you're planning a move to Windsor Terrace, consider the services of small movers NYC companies offer to ensure a smooth transition. We encourage you to explore this charming neighborhood, discovering its hidden wonders and experiencing the vibrant community firsthand. Windsor Terrace awaits, ready to captivate you with its undeniable charm.