It's no secret that hiring 24/7 movers in NYC is like finding a needle in a haystack. The truth is, not many companies offer their services around the clock, which makes those who do stand out from the crowd. This rarity is particularly noteworthy for individuals with urgent needs. Whether you're facing a sudden deadline or unexpected circumstances, having access to 24/7 movers can be a game-changer. Imagine being able to schedule your move anytime, day or night, to fit your hectic schedule. That's the flexibility and convenience of hiring a company that offers round-the-clock service. One such provider is Movers Not Shakers, which goes above and beyond to cater to the needs of its customers by providing 24/7 moving services. With us, you can have peace of mind knowing that your move is in capable hands, no matter how tight your timeline may be.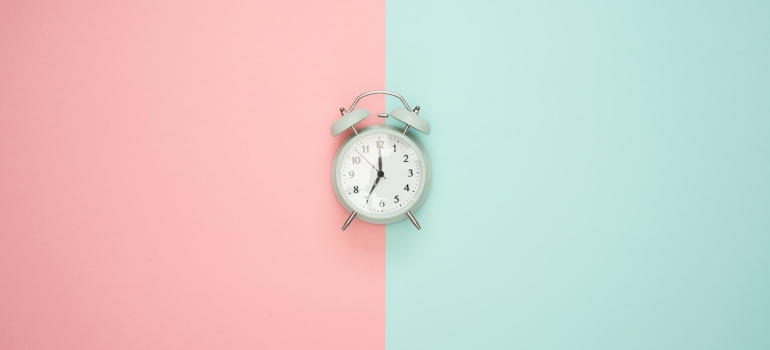 Benefits of hiring 24/7 movers in NYC
When it comes to hiring 24/7 movers in NYC, numerous benefits can make your moving experience smoother and more convenient. Here are some advantages to consider:
Availability: 24/7 movers ensure you have flexible scheduling options, allowing you to choose a time that suits your needs best. Whether you need to move early in the morning or late at night, they can accommodate your preferences.
Last-minute service: One of the significant advantages of 24/7 movers is their ability to provide last-minute assistance. If you find yourself in a sudden situation where you need to move urgently, these movers can be a lifesaver. They can quickly respond to your request and help you relocate promptly.
Eco-friendly moving solutions: Many 24/7 movers NYC prioritize eco-friendly practices. They employ environmentally conscious moving techniques, such as using eco-friendly packing materials, optimizing fuel efficiency, and implementing recycling programs. By choosing such a company, you contribute to sustainable moving practices and reduce your carbon footprint.
Personalized moving services: 24/7 movers understand that every move is unique. They offer personalized services to cater to your specific needs and preferences. Whether you require assistance with packing, storage, or special handling of delicate items, they can tailor their services to meet your requirements.
The City that never sleeps: NYC situations when you'll need 24/7 movers
Living in NYC is exciting and dynamic, but the hustle and bustle of this ever-awake city present unique moving challenges. Hiring 24/7 movers can be a real lifesaver in such an environment. NYC situations like late-night apartment turnovers are quite common. Let's say your lease ends at midnight, and you're expected to vacate right away. Traditional moving companies operate during regular business hours, but a 24/7 service can swoop in to ensure a seamless move, even in the dead of night. Then there's the unpredictable scenario of last-minute job relocations. The pace of NYC business is fast and ever-changing, often requiring quick adjustments. If you need to relocate on short notice, the round-the-clock availability of 24/7 local movers NYC can make this stressful process more manageable. The unparalleled flexibility of these services fits perfectly with the non-stop tempo of NYC living, providing a vital solution when time is the question.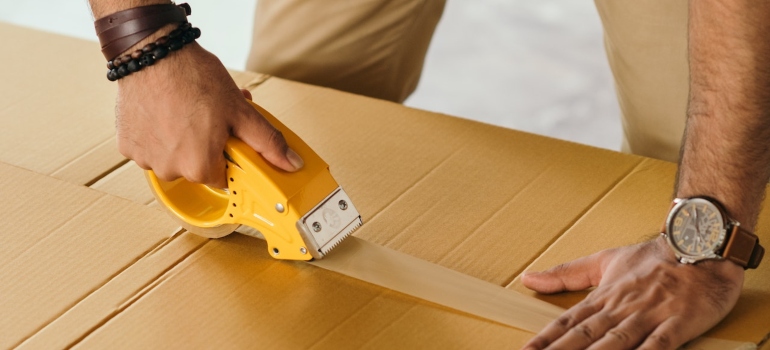 Types of services when hiring 24/7 movers
In a city that never slows down, 24/7 moving companies provide comprehensive services to keep pace with the rapid rhythm of New York City life. This includes everything from packing, loading, and unloading to efficient transportation. Each service is designed to streamline your move and ensure it's as seamless as possible, regardless of the time or day. Packing, often the most time-consuming part of a move, can be tackled efficiently by professional movers, freeing you from the tedious task. Moreover, reliable transportation is key to a successful move, and these companies use state-of-the-art vehicles that can navigate the city's streets at any hour.
Having a dedicated 24/7 moving service significantly speeds up the moving process, allowing you to settle into your new place swiftly. These services are designed to alleviate the stress and challenges associated with moving, providing a seamless transition in a city that never stops.
24/7/365: Yes, it's possible with Movers Not Shakers!
With the fast-paced lifestyle of New York City, moving needs are often unpredictable and extend beyond the typical 9-to-5. This is where Movers Not Shakers steps in. As a premier NYC moving company, we offer comprehensive 24/7/365 moving services, making the impossible possible. Understanding the unique challenges of NYC relocations – like finding an apartment, complying with building rules, or maneuvering around work schedules – Movers Not Shakers ensure you can move whenever it works for you. Be it late nights, holidays, or in case of emergencies, our services cater to accommodate unusual move-out times and even last-minute relocations.
One of their distinctive attributes is our readiness to assist during holiday moves. When most moving companies are closed and resources are scarce, we step up. Whether Christmas, Thanksgiving, other holidays, or even Super Bowl Sunday, they're always ready and equipped to facilitate your move. Aside from our round-the-clock service, Movers Not Shakers also champions eco-friendly moving solutions, setting them apart in the industry. Thus, with Movers Not Shakers, you're not just relocating; you're moving with a reliable partner committed to your convenience and the environment. Besides, we also provide piano movers NYC residents trust. And you know how challenging is to move a piano in a hurry.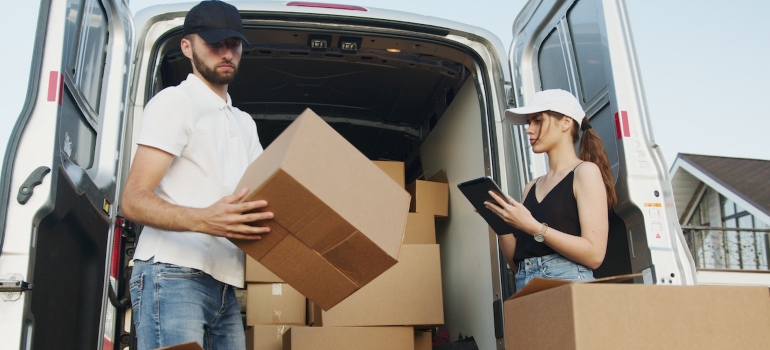 Final thoughts on using 24/7/365 services
In conclusion, moving in New York City presents unique challenges, but you can navigate these efficiently with the help of 24/7 movers. These companies accommodate late-night apartment turnovers and last-minute job relocations, ensuring you can move at your convenience. The comprehensive services offered by companies like Movers Not Shakers, all function to provide a smoother and quicker move. Most importantly, we're available 24/7/365, even on holidays, and ready to help when needed. For a less stressful, more efficient relocation, consider hiring 24/7 movers in NYC. These dedicated services could make your next move in the city a breeze.