Welcome to the city that never sleeps, especially not during the vibrant summer months. New York City in the summer is a pulsating symphony of sights, sounds, and experiences utterly unmatched anywhere else. As the city shrugs off its winter coat, it morphs into a playground filled with many activities and attractions. From the euphoria of lively events that mark the calendar in July and August to the unique allure of neighborhoods like Boerum Hill, Gowanus, and Sunset Park, there's no shortage of unforgettable summer things to do in NYC. Whether you're planning a visit or engaging with expert 'movers NYC' for a permanent move during the summer, there's something waiting to capture your heart. This guide is your one-stop resource, unearthing the best of New York's summertime offerings and ensuring that every moment spent in this awe-inspiring city is filled with fun, fascination, and fantastic memories.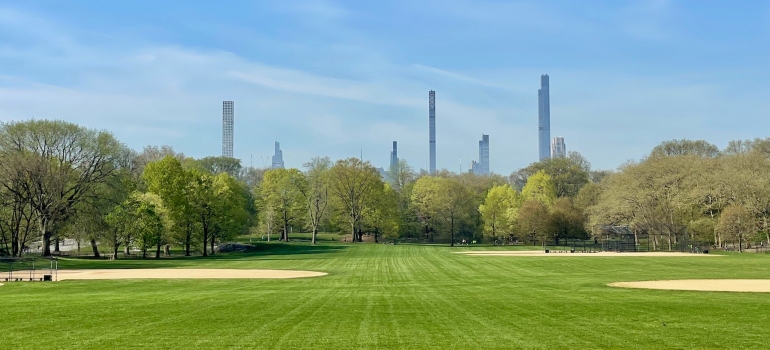 Meeting NYC in the summer
Magic descends upon New York City in the summer, transforming it into an enchanting urban playground like no other. As the summer sun beats down on the city's diverse landscapes, it unveils a vibrant canvas bustling with life, energy, and many possibilities. From the green oasis of Central Park to the bustling streets of Lower Manhattan, every corner of the city is alive with a distinctive blend of culture and charisma. The warm weather breathes new life into the city, setting the stage for open-air festivals, sun-drenched rooftop gatherings, outdoor movie screenings, and lazy days lounging in the city's parks. The sun-kissed NYC skyline is a sight to behold, making the city's iconic sunset views even more spectacular. Indeed, New York City in the summer is a unique experience filled with ceaseless excitement, unmissable events, and unforgettable sights that epitomize the city's reputation as the world's most vibrant urban jungle.
July events in NYC
New York City in July is a feast for the senses, hosting numerous exciting events celebrating summer's heart. The NYC Summer Restaurant Week 2023 runs from July 24th to August 20th. This gastronomic extravaganza offers food lovers a chance to explore a world of flavors in Midtown Manhattan, featuring specially priced menus from an eclectic mix of eateries. Another beloved July tradition is picnicking in Central Park, where residents bask in the warm sun and enjoy delicious meals amidst stunning scenery. Film enthusiasts can look forward to the Bryant Park Film Festival, featuring free outdoor screenings of classic films under the starlit NYC sky. No July is complete without a visit to the Bronx Night Market. This paradise serves a diverse range of food. Remember to arrive early to catch a good spot and let your culinary curiosity lead the way!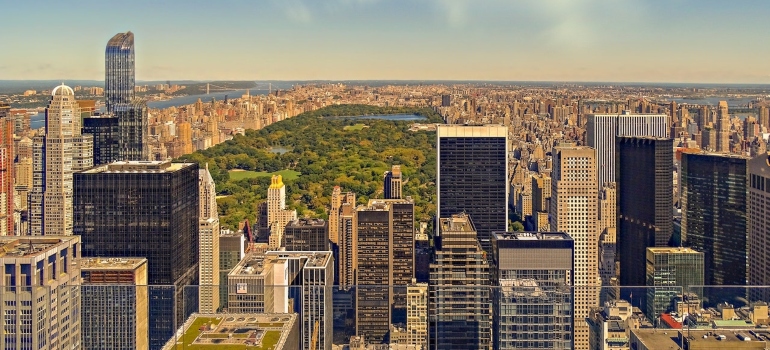 August events in NYC
As summer days continue to envelop New York City, August brings a fresh wave of unforgettable events that will leave you with memories to last a lifetime. One of the month's highlights is the world-renowned US Open, where the world's top tennis players compete for glory on the hallowed courts of Flushing Meadows. For music enthusiasts, the SummerStage Festival offers an eclectic lineup of concerts in various parks across the city, showcasing both emerging talents and established artists. And, of course, no visit to New York City is complete without catching one of the best Broadway shows, with August offering many outstanding performances.
To make the most of these events, consider planning, purchasing tickets in advance, and checking the event websites for special offers or additional activities. And if you're planning a move to Manhattan, don't forget to enlist the help of a reliable Manhattan moving company to ensure a smooth transition to your new home amidst all the August excitement.
Summer things to do in NYC: Places to visit
It is indeed very challenging to choose the best places to visit in NYC during summer. Therefore, we've selected a few neighborhoods and various laces they offer. So, after moving to NYC with Brooklyn movers, you should not miss out on the following places:
Boerum Hill
Gowanus
Sunset Park
Lower East Side
Lower Manhattan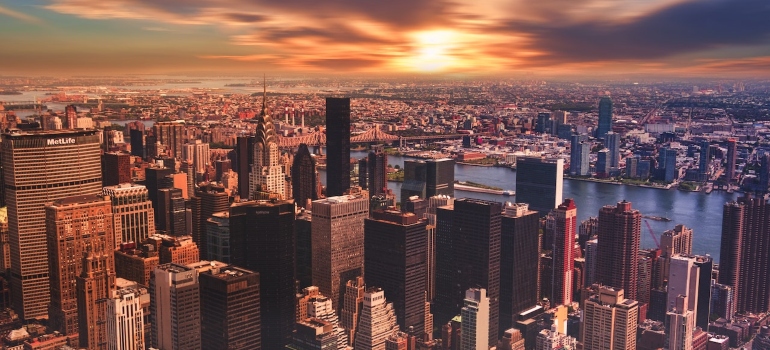 How to spend summer in Boerum Hill
After moving with Boerum Hill movers, you should freely enjoy the area the very moment you relocate. And if you didn't have time to research the best things to do in summer in Boerum Hill, don't worry – we've done that for you. But first, let us introduce you to the general characteristics of the place. Namely, Boerum Hill offers a charming and vibrant atmosphere with a diverse range of activities to enjoy. The neighborhood is renowned for its chic, independent boutiques and neighborhood bars, particularly along Atlantic Avenue and Smith Street.
Whether you're searching for sleek design stores or craving a casual dining experience, Boerum Hill has it all. Cozy side-street cafés and bistros beckon with their delightful ambiance and mouthwatering menus. When it comes to dining, Smith Street takes center stage as Boerum Hill's top dining destination, featuring a plethora of upscale yet low-key restaurants, from the Michelin-rated Mexican delights of Claro to the delectable Italian cuisine of Rucola and others.
Summer things to do in NYC: Visit Gowanus – a hidden gem
When exploring the diverse neighborhoods of New York City, a visit to Gowanus should be on your summer bucket list. This eclectic and rapidly evolving neighborhood offers a unique art, culture, and entertainment blend. Gowanus is well-known for its vibrant arts scene, with numerous galleries showcasing the works of local artists. For an immersive experience, stroll along the Gowanus Canal, where you can admire colourful murals and street art that add character to the area. Food enthusiasts will delight in the diverse culinary offerings, with trendy restaurants and hip cafes serving up a range of delectable dishes.
As you explore the neighborhood, you'll also come across cozy bars and live music venues, providing the perfect ambiance for a fun night out. If you're planning a move to Gowanus, enlist the services of reliable Gowanus movers to ensure a stress-free relocation. Whether you're seeking artistic inspiration or a taste of the vibrant local culture, Gowanus offers an unforgettable summer experience in the heart of Brooklyn.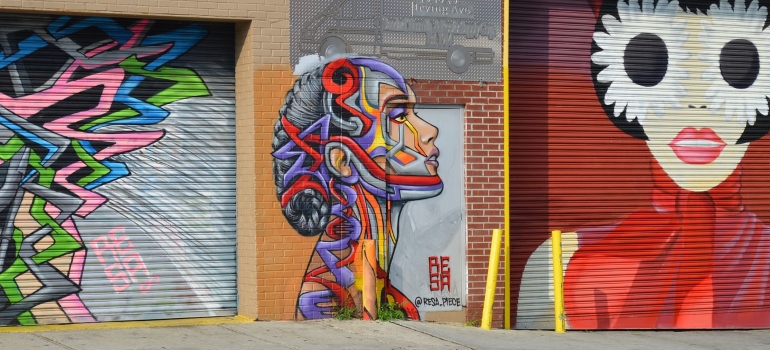 How to spend summer in Sunset Park
When it comes to enjoying summer in Sunset Park, there are plenty of exciting activities to partake in. First, the park is a fantastic hangout spot with an Olympic-size swimming pool, a modern playground, and breathtaking views of New York Harbor and the Statue of Liberty. Take a stroll and enjoy picnics while basking in the beauty of the surroundings. Don't miss out on the various sports courts, including basketball, volleyball, and handball, for active fun. And when the sun sets, visit Sunset Park Rooftop, the city's premier rooftop nightlife destination. With its incredible views of Manhattan and a lineup of world-class DJs, their "Open Air" events offer a unique clubbing experience under the stars. If you're considering a move to this vibrant neighborhood, rely on trusted Sunset Park movers to ensure a seamless transition. Get ready to make the most of your summer in Sunset Park!
Summer things to do in Manhattan
Regarding summer activities in Manhattan, there's no shortage of things to do and places to explore. Two neighborhoods that offer unique experiences are the Lower East Side and Lower Manhattan. Let's dive into what makes them special:
Lower East Side: Enjoy an afternoon at Seward Park, a hidden gem with a sun-soaked canopy perfect for reading or relaxing. Besides, the park is bustling with activities, with kids, elderly folks, dogs, and parents enjoying the lively atmosphere. Next, explore the vibrant streets filled with trendy boutiques, eclectic shops, and delicious eateries. And last but not least, immerse yourself in the lively nightlife scene. And to enjoy the neighborhood, hire Lower East Side movers to take care of your post-relocation tasks.
Lower Manhattan: Visit Battery Park, a waterfront park offering stunning views of the harbor. Next, explore the Gardens of the Battery and enjoy a leisurely walk or run. Then, climb to the roof deck viewing platform of Castle Clinton for an incredible view of the Hudson River and the Statue of Liberty. You can also take a ferry ride to Ellis Island. Here, you can explore the immigration museum to delve into the city's history. And for a sightseeing break, indulge in culinary delights at the diverse array of restaurants and food markets throughout the neighborhood.
Both the Lower East Side and Lower Manhattan offer a mix of history, culture, stunning views, and vibrant atmospheres. And if you're planning a move to either of these neighborhoods, consider enlisting the services of trusted Lower East Side or Lower Manhattan movers for a seamless transition to your new home.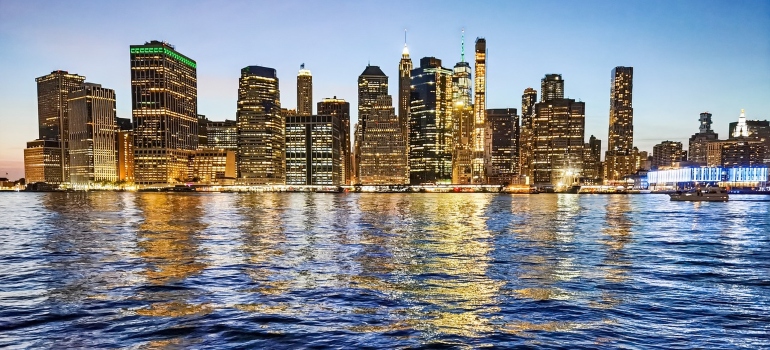 Family-friendly summer things to do in NYC
New York City is a treasure trove of family-friendly summer activities that will create lasting memories for kids and adults. From parks and outdoor adventures to museums and cultural experiences, there's something for everyone to enjoy. So, start by exploring the iconic Central Park. Here families can rent bikes, have a picnic, or take a boat ride on the lake. The High Line, an elevated park built on an old railway, offers unique city views. For a splash of fun, head to one of the city's many water playgrounds, such as Pier 25 Water Park or Brooklyn Bridge Park's Pop-Up Pool. The city's museums also cater to families. They offer interactive exhibits in places like the American Museum of Natural History and the Children's Museum of Manhattan.
If you're seeking entertainment, catch a family-friendly Broadway show. Or enjoy free outdoor performances at parks like Bryant Park or Prospect Park. Don't forget to indulge in the city's famous food scene, from ice cream parlors and food markets to diverse cuisines at family-friendly restaurants. With its endless activities and attractions, NYC ensures families have a summer filled with excitement, adventure, and quality time together.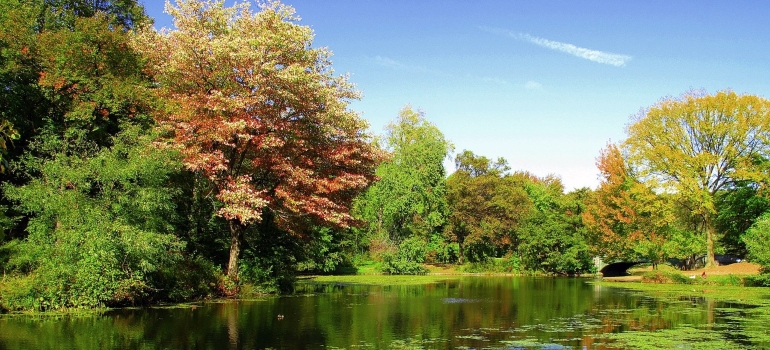 Moving to NYC in the Summer: Things you need to know
Moving to NYC in the summer brings its own set of considerations and opportunities. There are several pros and cons to moving during this season. On the positive side, the weather is generally more favorable, making navigating the city and transporting your belongings easier. However, summer is a popular time for moving, so be prepared for increased competition and potentially higher moving costs. Here are some tips to make your move smoother: plan and book movers in advance, and consider renting storage units in Brooklyn to store items temporarily. Next, pack essentials for easy access, and be aware of parking regulations. Whether you're moving to Manhattan, Brooklyn, or any other borough, embrace the energy and excitement of summertime.
Hire Movers Not Shakers when moving to NYC
When moving to the bustling New York City, it's crucial to have a reliable moving company by your side. That's where Movers Not Shakers comes in. Whether you're relocating during the summer or any other time of the year, our team of experienced professionals will ensure a smooth and stress-free move. With our expertise and attention to detail, you can trust them to handle your belongings with care and deliver them to your new NYC home safely. Once you've settled in, it's time to explore the endless summer things to do in NYC. From rooftop bars and outdoor concerts to street fairs and cultural festivals, the city offers an array of exciting activities. So, leave the heavy lifting to Movers Not Shakers and get ready to enjoy the vibrant summer scene of the Big Apple.