Navigating the buzzing streets of the Big Apple can be an exciting adventure, but when it comes to moving house, it's a whole new level of complexity. Congested traffic, narrow stairwells, stringent parking regulations, and the city's fast-paced lifestyle all come together to make relocating in NYC a unique challenge. This is where the right moving company NYC offers becomes essential. In this comprehensive guide, we aim to ease your journey by breaking down the intricacies of a New York move. With actionable NYC moving tips, insights on navigating the city, advice on hiring the right moving services, and more, we promise to turn the daunting prospect of an NYC move into a manageable and even enjoyable experience. Benefit from our guide and make your relocation as smooth as the city's famed New York-style cheesecake.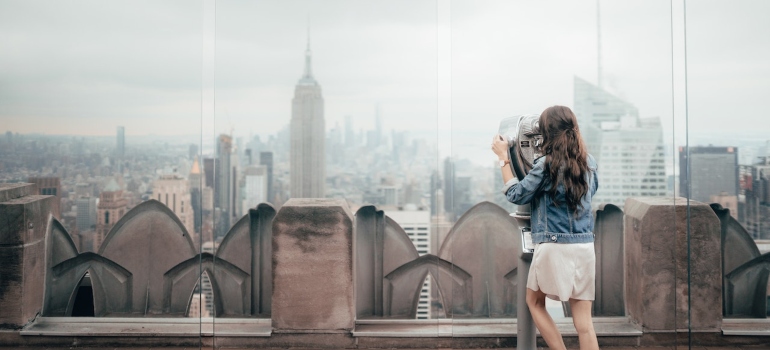 How challenging is it to navigate NYC
Moving across New York City is often likened to running a marathon – it tests your endurance, patience, and planning abilities to their limits. The city's ceaseless traffic is one of the first hurdles you'll encounter. Navigating through the maze of vehicles while ensuring the safety of your belongings can be nerve-wracking. Moreover, the metropolis's narrow, often congested streets, especially during rush hour, can amplify the relocation difficulties.
Physical challenges aside, the city's unrelenting pace requires meticulous scheduling. Coordinating your move to avoid peak times and heavy congestion zones is no easy task, but it's a vital step to ensure a smoother transition. That's where professional assistance, such as hiring Bronx movers, becomes indispensable. Experienced NYC movers understand the city's rhythm and can help circumnavigate potential pitfalls, turning an overwhelming process into a more manageable task. No doubt, moving across NYC is challenging, but with the right help, it's far from impossible.
NYC Moving Tips: Navigating NYC
Navigating the bustling labyrinth that is New York City can be daunting, especially when you're maneuvering a loaded moving van. One of the critical aspects to consider while planning your move is understanding NYC's traffic rules and regulations. Being aware of alternate side parking rules, deciphering parking signs, and knowing when and where commercial vehicles are allowed can save you a world of hassle and fines. Avoiding trouble spots like bus lanes is crucial. It's illegal to park or idle in a bus lane or bus stop, which can lead to penalties and delays in your moving process. Additionally, many streets have specific hours for commercial parking, so plan your move in accordance with these timings to avoid getting a ticket.
Perhaps the most practical NYC moving tip is to hire professional help, like Queens movers. Experienced and well-versed with every NYC corner, they can guide you through the city's rules and restrictions. They have the expertise to navigate traffic, understand the best routes at different times of the day, and are familiar with the city's parking intricacies. With their help, you can make the city's complexity work in your favor, ensuring a seamless and efficient move.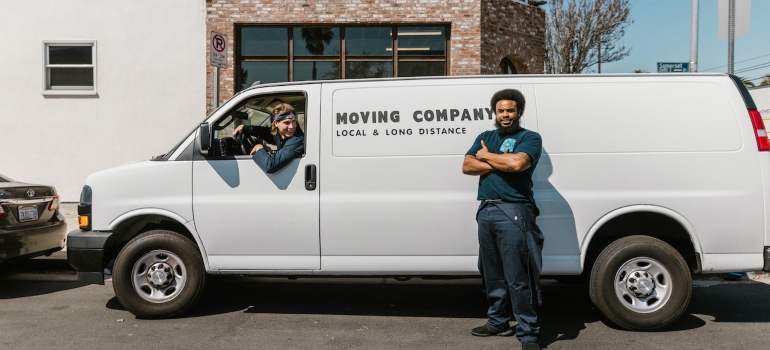 The traffic rules are different
Renting a truck is an economical way to move into the City unless you get ticketed, booted, towed, or take a parkway instead of a highway and shear the roof of your rental truck. We suggest planning your route backward from your destination to your pick-up location to avoid these unsavory outcomes. Starting with the block you are moving onto, check out the parking regulations and places where you can legally unload. Instead of double parking in front of your building, choose the nearest No Standing zone to park your truck, and figure out how many sets of hands you'll need to transport your goods from that point to your door safely. You could still get a ticket, but if you take the rental agreement to the hearing, your ticket will most likely be dismissed. Don't park in a hydrant space. You'll get a ticket, and it won't be excused.
NYC moving tips: Plan your route
To continue charting your course, plot the route paying particular attention to Truck Routes. This is very important! If you Google, or Waze your route, the GPS will find you your most efficient path –as if you were a car, not a truck. You can't take the FDR Drive, Harlem River Drive, Jackie Robinson Parkway, or The Brooklyn Bridge. The savvy mover avoids these common rookie mistakes, all resulting in big tickets and long delays. At the same time, the officer talks smack about last night's Mets game, er, runs your license for any unpaid tickets that could result in your license being suspended, which means they'll impound the truck. The most important thing to do while driving into the City is to abide by the truck routes.
Deciding on the best time to move across NYC
Deciding the best time to move across New York City can significantly impact the ease and cost of your relocation. Each season brings its unique pros and cons. While summer provides more daylight hours and generally better weather conditions, it's also the peak moving season, meaning higher moving rates and less availability. Conversely, the winter months are less busy for movers, which could equate to lower rates, but the challenges of cold weather and snow can complicate the move.
The time of the day and week you choose to move also plays a crucial role. However, in a city that never sleeps, it is almost impossible to avoid traffic. But, if you have to choose, early morning hours are usually best to beat traffic and get a head start on your moving day. Weekdays are typically less busy than weekends, so if you can manage to take a day or two off work, you may find it easier to book movers and face less traffic. Analyzing these factors in light of your specific needs can help you decide the optimal time for your NYC move.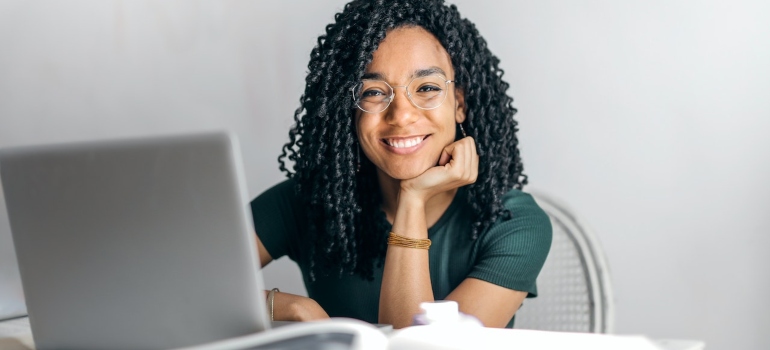 Crafting your NYC relocation plan
A move in New York City may seem like an overwhelming endeavor, but the key to navigating this mammoth task lies in strategic planning. Creating a detailed relocation plan is the first step towards transforming this process from a stressful venture into an organized and manageable task. Begin by writing down all the tasks related to your move, forming a thorough moving checklist. To ensure effective time management, divide these tasks into smaller segments spread out over weeks or even days. Next, reach out to 24 7 movers in NYC for estimates. This gives you an idea about the moving costs and helps compare rates and services. As you prepare for the move, sort your items into categories: things to keep, to donate, or to sell.
Concurrently, start organizing your packing supplies. Essential items include boxes, bubble wrap, labels, and markers. Begin packing the least used items first, and don't forget to label every box. Your relocation plan should serve as your roadmap, guiding each step of your move and reducing any potential confusion. With a well-structured plan, your NYC move is less daunting and becomes a far more manageable endeavor.
Need storage in NYC? Maximizing space and efficiency is crucial
Consider storage units Brooklyn offers. They provide extra space. They keep your items safe. But where to start from? Start by sorting. Decide what to store – unneeded items can be donated or sold. Next, plan your storage unit layout. Think Tetris or a puzzle. Stack items strategically and maximize vertical space. Next, use shelving units. They offer more storage layers and make items easily accessible. When it comes to packing, wrap fragile items with bubble wrap or moving blankets since they prevent damage. However, ensure air circulation. Avoid cramming too much. It protects against dampness and mold.
Last but not least, label your boxes. Know what's inside each one. It makes retrieving items easier. By the way, choose climate-controlled units to protect your items against extreme weather. They're great for valuable or sensitive items. Remember, storage is about efficiency. It's about space utilization. With these NYC moving tips, you can get the most out of your NYC storage unit.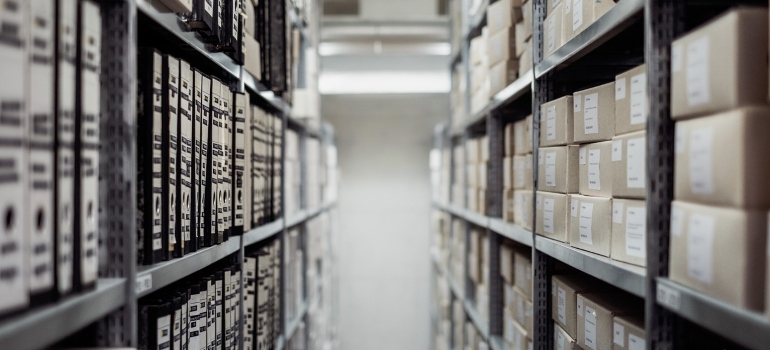 NYC moving tips: Mastering the art of packing
Mastering the art of packing is a cornerstone of a successful NYC move. Efficient packing doesn't just maximize space—it minimizes the chance of damage, streamlines the moving process, and can even help you feel more organized and prepared. Begin with systematic decluttering. Having fewer items to pack can make the process less overwhelming and can reduce moving costs. Then, ensure you have the right packing materials—study boxes, packing paper, bubble wrap, tape, and markers. A good tip is to pack room by room, keeping like items together. This approach makes unpacking at your new home significantly easier. For fragile items, use extra packing paper or bubble wrap, and clearly mark the boxes as "fragile." If this process feels daunting, consider the packing services NYC moving companies provide. They have the expertise to pack your belongings efficiently and safely, reducing the risk of damage during the move.
Choosing the right relocation partner
When it comes to NYC moving tips, choosing the right movers can make all the difference. But how do you find a moving company that's trustworthy, reliable, and right for your specific needs? Start by doing your research. Look for companies with positive reviews and ratings online. Next, consider their experience, particularly with NYC moves. The city's unique moving challenges require a team that can navigate them. Don't overlook licensing and insurance. A legitimate moving company will be licensed and insured, providing you with protection and peace of mind during your move. Price is another factor. Gather estimates from multiple companies. But remember, the cheapest isn't always the best. Look for value, not just cost. Lastly, gauge their customer service. Their willingness to answer questions and provide clear information can be indicative of their overall service.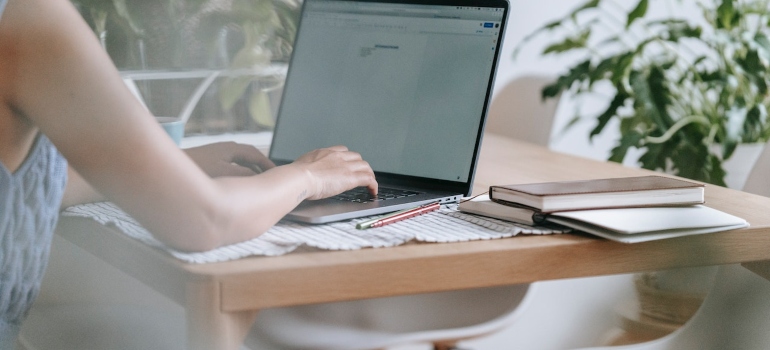 NYC moving tips for moving last minute
Last-minute moves in New York City may feel daunting, but with the right approach and some quick-thinking solutions, they can be effectively managed. Here are some tips to help you navigate an unexpected move:
Prioritize your tasks. Given the limited time, it's essential to identify what needs immediate attention.
Declutter quickly but efficiently. Now is not the time to hold onto items you no longer need or use.
Opt for professional packing services. In the face of a hurried move, these services can be a lifesaver, ensuring your belongings are safely packed for the journey.
Utilize storage options if needed. If you're unsure where some items will go in your new place, consider short-term storage solutions.
Reach out to last minute movers NYC companies offer. They specialize in quick, efficient moves and can handle the logistics of your relocation, leaving you to focus on other critical aspects.
Remember, even in a rush; it's possible to have a smooth move with proper planning and the right NYC moving tips.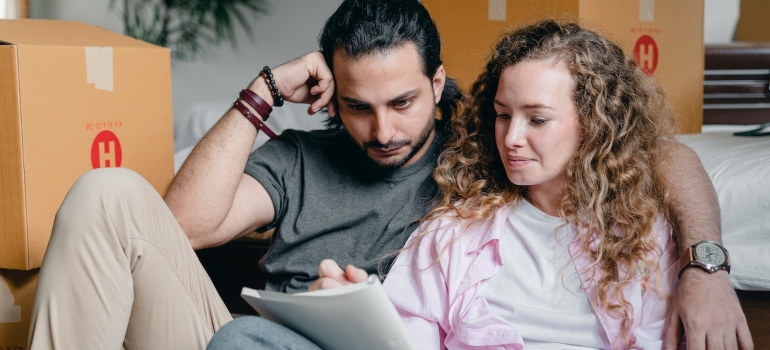 Get your moving quote and move like a pro
After knowing the ultimate NYC moving tips, your move will be a breeze. But there is one more step towards a seamless transition – hiring professional movers. And whom better to hire than movers from Movers Not Shakers? We have the knowledge, expertise, and equipment necessary for conducting various types of moves all across NYC and beyond. therefore, contact us today, get your moving quote, and move like a pro. Ensure a safe and sound moving experience.