Moving to a new neighborhood with your family is an exciting yet challenging endeavor, and when it comes to Carroll Gardens, you're in for a treat. However, when relocating your family to Carroll Gardens, choosing the right moving company to handle your precious belongings is crucial. Movers Not Shakers, one of the best moving companies NYC has to offer, understands the unique needs of families and specializes in efficient and stress-free moves. With our expertise and dedication, you can trust that your cherished possessions will be handled carefully and arrive safely at your new home. Now, let's explore the ins and outs of moving to Caroll Gardens with your family. From discovering the neighborhood's enchanting charm to understanding the cost of living, finding the best schools, and uncovering exciting activities for kids, we'll cover everything you need to know to make your move a resounding success.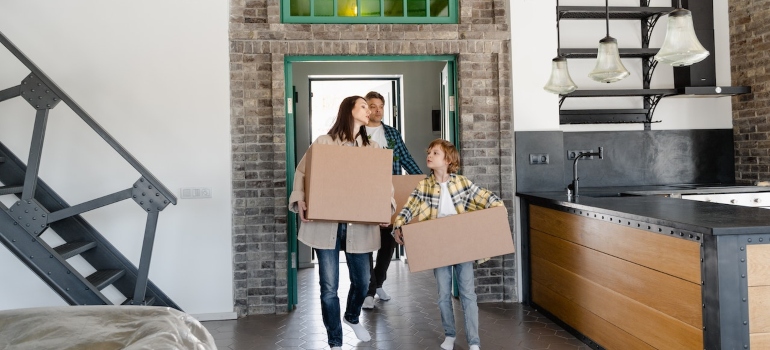 About Caroll Gardens
Nestled in the heart of Brooklyn, Carroll Gardens is a neighborhood with a rich history and a distinctive charm that captivates residents and visitors. Carroll Gardens still bears the influence of Italian cultural heritage through its vibrant community and delicious Italian cuisine. This neighborhood is renowned for its iconic brownstone and townhouse-lined streets, portraying elegant architectural styles with timeless appeal. Tree-lined sidewalks, picturesque gardens, and quaint cafes contribute to the neighborhood's enchanting ambiance, making it a visually pleasing and welcoming place to call home.
Carroll Gardens has developed into a close-knit, warm, neighborly community. Residents take pride in their neighborhood, fostering a sense of belonging and camaraderie. Families are drawn to Carroll Gardens due to its family-friendly environment and abundance of amenities. The neighborhood boasts excellent schools, safe streets for kids to play, and an array of parks and playgrounds. With its charming atmosphere and strong community spirit, Carroll Gardens is an ideal place for families seeking a welcoming and nurturing environment to call home. And if you want Caroll Gardens to be your new home, hire Brooklyn movers to handle the moving tasks.
Moving to Caroll Gardens with your family: Real estate
When considering a move to Carroll Gardens, it's essential to clearly understand the cost of living in the neighborhood. Here is a comprehensive breakdown of the expenses you can expect to encounter:
The median home value in Carroll Gardens is approximately $1,700,142, significantly higher than the national median home value of $244,900. Renting is also common in the neighborhood, with the median rent averaging around $2,624 per month.
Carroll Gardens is known for its dense urban atmosphere, with a rich housing stock and a high population density. This contributes to the area's vibrant and lively feel.
Approximately 60% of residents in Carroll Gardens choose to rent, while 40% opt to own their homes. This mix of renting and homeownership provides flexibility for individuals and families based on their specific needs.
In comparison to the national average and other NYC boroughs, it's important to note that Carroll Gardens falls on the higher end of the cost spectrum. However, the neighborhood's charm, amenities, and strong sense of community make it an attractive place for those willing to invest in a vibrant and family-friendly environment.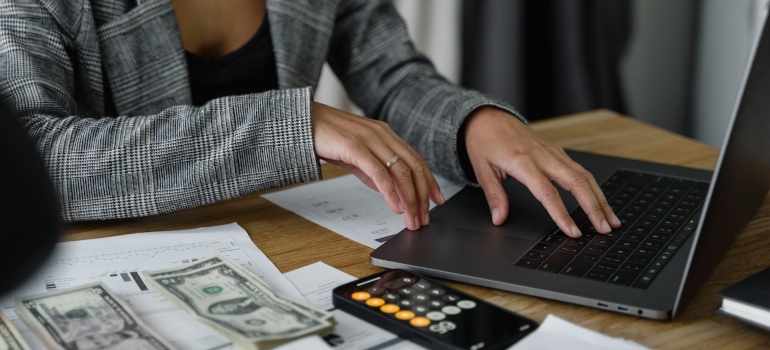 Moving to Caroll Gardens with your family: Discover the best schools
Carroll Gardens is home to a thriving educational scene, offering families a range of top-rated schools. Whether you prefer public, private, or charter schools, this neighborhood has options to meet various educational preferences. Here's an overview of the schools in Carroll Gardens and the extra-curricular activities and support systems they provide. For elementary education, notable schools include Brooklyn New School, Patrick F. Daly School, and Carroll School. These schools are known for their dedicated teachers, engaging curriculum, and nurturing environments, ensuring a strong foundation for young learners. Regarding middle schools, The Agnes Y. Humphrey School for Leadership and Summit Academy Charter School are highly regarded institutions. These schools focus on providing a well-rounded education, fostering leadership skills, and preparing students for their academic journey.
Carroll Gardens also offers excellent options for high school education, such as the Brooklyn Secondary School for Collaborative Studies and Summit Academy Charter School. These schools provide rigorous academic programs and a supportive environment for students to thrive.
Things to do after moving with your family
After settling into your new home with the help of Caroll Gardens movers, it's time to explore the neighborhood and discover the exciting family-friendly activities that Carroll Gardens has to offer. Here are some highlights of places to visit and things to do with your kids:
One must-visit destination is the Invisible Dog Art Center, a unique cultural hub that exhibits a diverse range of contemporary art installations, performances, and exhibitions. This interactive and thought-provoking space provides a great opportunity for children to engage with art and spark their creativity. Carroll Park is another gem in the neighborhood, offering many recreational activities for kids. The park features playgrounds, sports fields, and ample green spaces for picnicking and relaxing. It's the perfect spot for children to run, play, and make new friends. Beyond these attractions, Carroll Gardens boasts many other kid-friendly venues, parks, and attractions. From charming local libraries with engaging children's programs to kid-centric shops and boutiques, there's always something to explore and discover. All in all, Carroll Gardens ensures that families have plenty of options for quality time and memorable experiences.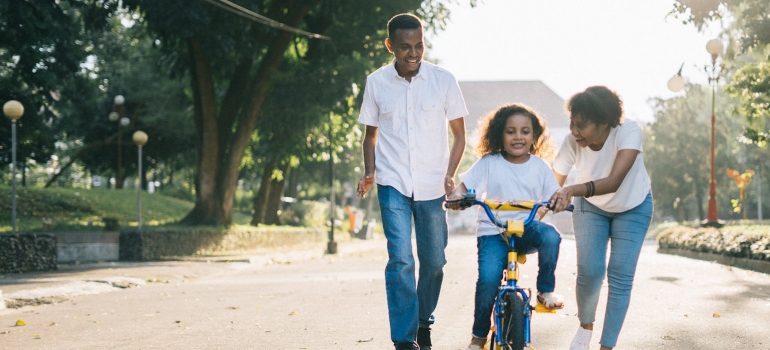 Moving to Caroll Gardens with your family: A relocation guide
Moving to Carrol Gardens with your family demands careful preparation and organization. Here are essential pre-move tasks to ensure a smooth transition:
First, conduct a thorough research about Carroll Gardens. Familiarize yourself with the neighborhood's amenities, schools, transportation options, and community resources.
Next, create a detailed moving plan. This includes determining your moving timeline, creating a checklist of tasks, and setting a realistic moving budget. Consider expenses such as packing supplies, moving services, and potential storage fees.
Choosing the right moving company is crucial for a successful move. 247 movers NYC offer reliable services tailored to your specific needs. Their expertise and professionalism will ensure a stress-free relocation experience.
Navigating the NYC real estate market can be challenging, so working with a reputable real estate agent specializing in Carroll Gardens is advisable. They can help you find suitable housing options and negotiate favorable terms.
Additionally, don't forget essential tasks like setting up utilities, changing your address with relevant institutions, and notifying friends and family about your move. Organizing these details in advance will save you time and hassle later on.
How to help your children adapt to relocation
moving to Caroll Gardens with your family can be both exciting and challenging for children. Here are some tips to help your children prepare for the move and ensure a smooth transition:
Start with an honest conversation with your children about the move. Choose an appropriate time and explain the reasons for the move positively and age-appropriately. Answer any questions they may have and assure them that their feelings and concerns are valid.
Address your child's worries and concerns. Moving can bring up a range of emotions, such as fear of the unknown or leaving friends behind. Encourage your child to express their feelings and validate their emotions. Assure them that their feelings are normal and that you support them throughout the process.
Make the move exciting by involving your children in the planning and decision-making process. Allow them to pack their belongings, choose the layout of their new room, or explore the neighborhood online. This involvement gives them a sense of control and helps them feel more invested in the move.
Highlight the positive aspects of the move, such as the opportunity to make new friends, explore a new neighborhood, or have new experiences.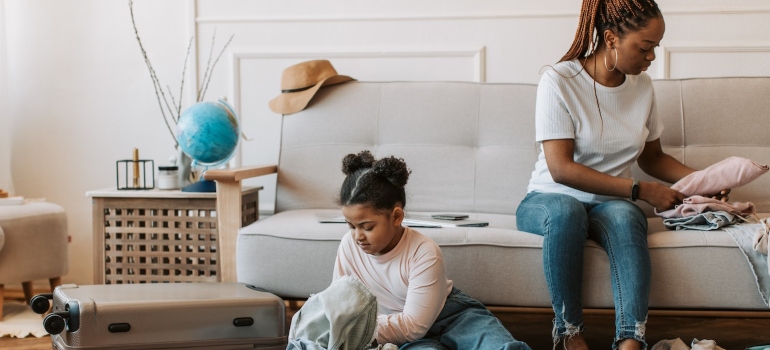 Packing up with your family: Make it a bonding experience
Packing up your belongings for a move can be daunting, but it can also be an opportunity for your family to bond and work together. Here are some tips to make packing a positive experience for the whole family. Utilize moving supplies NYC companies provide. Next, involve your kids in the packing process. Assign age-appropriate tasks and let them participate in packing their own belongings. This not only helps lighten your workload but also gives them a sense of responsibility and ownership over their items. And, Before the move, encourage your family to go through their belongings and decide what to keep, donate, or sell. This helps declutter and reduces the number of items you need to pack. Teach your children about the importance of letting go of things they no longer need and the value of donating to those in need.
This way, you can turn packing into a bonding experience for the whole family. Together, you can create a sense of excitement and readiness for your move to Carroll Gardens.
Moving to Caroll Gardens with your family last minute?
Sometimes, circumstances require us to make a last-minute move. If you find yourself in this situation while relocating to Carroll Gardens, here are some tips to help you navigate the process smoothly:
The quick organization is key. Create a checklist of tasks and prioritize them based on urgency. This will help you stay focused and ensure essential tasks are completed promptly. Utilize the services of trusted last minute movers NYC residents trust specializing in efficient and reliable relocations.
Maintaining calm and managing stress is crucial during a rapid move. Take breaks when needed, practice self-care, and enlist the support of family and friends. Remember that the process might be hectic but temporary and manageable.
Ensure your family's needs are catered for. If you have school-going children, contact the schools in Carroll Gardens to arrange for quick transfers.
Although a last-minute move can be challenging, stay focused, adaptable, and embrace the adventure that awaits you in your new neighborhood.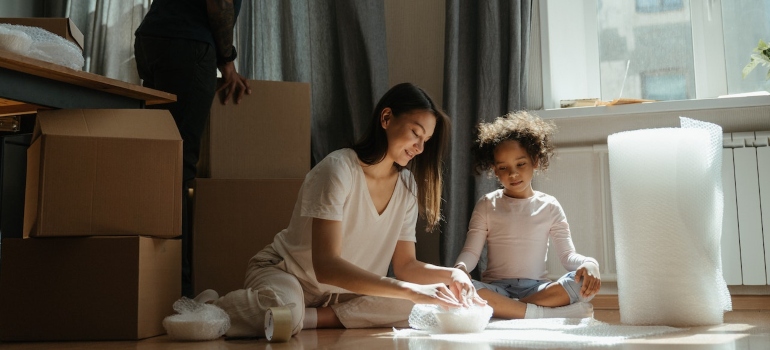 Moving small? We have a solution
If your upcoming move is small and not so demanding, you probably won't need a lot of help. However, it won't be a good idea to relocate by yourself. Now, you probably wonder which company would accept a small amount of work when big relocations are maybe more important. Don't worry. movers Not Shakers has a perfect solution – hire our small movers NYC residents rely the most. They are experienced in small and efficient moves.
Use storage services NYC
During the process of moving to Carroll Gardens, storage services can provide a valuable solution for temporary or long-term storage needs. In NYC, there are various storage options available, including storage units in Brooklyn. Here's how utilizing storage services can benefit your move:
Flexible Storage Solutions: Storage services in NYC offer a range of options to accommodate different storage requirements.
Secure Storage Facilities: Reputable storage services prioritize the security of your belongings. Storage units Brooklyn offers are equipped with advanced security systems, including surveillance cameras, access controls, and secure locking mechanisms, ensuring the safety of your items.
Decluttering and Organization: By utilizing storage services, you can declutter your home before the move. Store seasonal items, furniture, or belongings you won't need immediately. This helps create a more organized living space, making the moving process more efficient.
Flexibility for Staging: If you're planning to stage your current home for sale, storing excess furniture and personal items in a storage unit can help create a clean and appealing environment to attract potential buyers.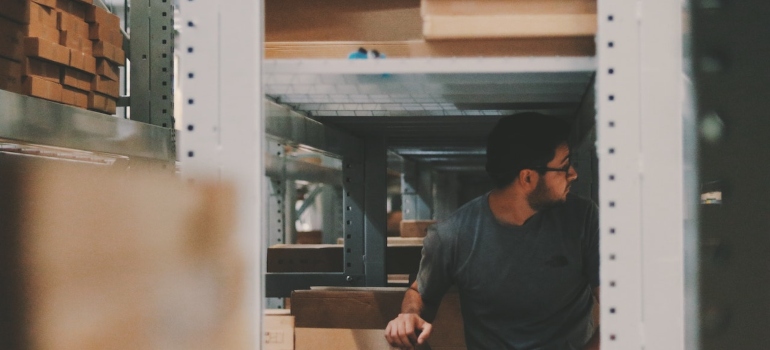 Move to Caroll Gardens with Movers Not Shakers
Moving to Caroll Gardens with your family has never been easier. Our local movers NYC residents entrust their belongings are equipped for any type of move and know every NYC corner. Therefore, wait no more. contact us and move like a pro. By hiring us, you won't only get excellent moving solutions – you'll also contribute to the environment since we're moving green. Have a safe relocation!