Welcome to a new era of eco-conscious moving, led by Movers Not Shakers, New York City's premier eco-friendly moving company. We've taken the challenge of sustainability head-on, redefining the contours of the traditional moving industry. At the heart of our progressive approach is the moving concept called "Congreenience" – a groundbreaking model combining convenience with sustainability. In an industry that's often overlooked in environmental discussions, the "Congreenience" injects a breath of fresh, clean air. It signifies a paradigm shift from the old, wasteful practices, revolutionizing how we think about and execute moves. By choosing Movers Not Shakers, you're not only opting for a stress-free relocation but also making a choice that counts for the planet. Our innovative concept stands testament to our commitment to being a responsible, eco-conscious moving company, reinforcing our place at the forefront of green moving solutions.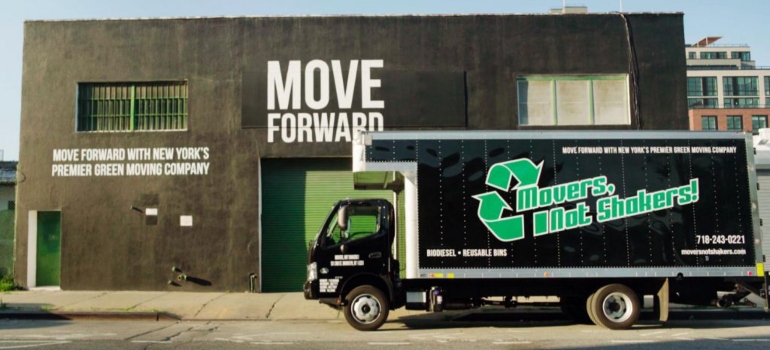 Congreenience: The essence of green
Movers Not Shakers proudly stands as New York City's leading eco-friendly moving company, committed to transforming the moving industry through sustainable practices. Our dedication to green moving not only sets us apart but also defines our unique approach to offering moving solutions. Central to this is our innovative "Congreenience" – a term that combines the words 'convenience,' 'green,' and 'moving.' This concept embodies our philosophy of providing convenient, efficient, and environmentally friendly moving services. In an industry traditionally known for significant waste and inefficient practices, our "Congreenience" moving concept is a game-changer. Its significance lies in the fact that we've got a trademark for the portmanteau. It highlights our commitment to reducing our carbon footprint while providing superior customer service. As Movers Not Shakers, we lead the way in redefining what it means to be an eco-conscious moving company in today's sustainability-conscious world.
Movers Not Shakers NYC's No.1 Green Moving Company
In the domain of moving services, Movers Not Shakers stands tall as a paragon of sustainability, demonstrating an unyielding commitment to eco-friendly practices that distinctively set us apart. Our core eco-conscious initiatives include:
Use of biodiesel trucks: We proudly utilize trucks that run on biodiesel – a clean, renewable, carbon-neutral alternative to gasoline. This commitment slashes emissions by as much as 80%, contributing significantly to cleaner air.
Reusable containers, not cardboard: To minimize waste, we offer reusable moving bins instead of traditional cardboard boxes. This drastically reduces the amount of waste our moves produce and reinforces our green commitment.
Recycling, not garbage!: Our team is dedicated to recycling materials wherever possible, significantly reducing waste going to landfills.
Flat fee, not hourly: We offer a balanced fee pricing system, encouraging efficiency and preventing unnecessary fuel consumption and emissions.
Through these measures, Movers Not Shakers profoundly embodies the essence of green moving, advocating for both environmental responsibility and customer satisfaction.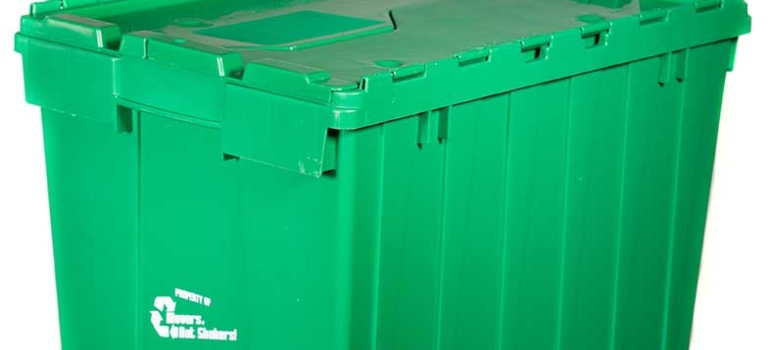 Green packing services: The core of our "congreenience" moving concept
At Movers Not Shakers, we go the extra mile to provide comprehensive green moving services. Alongside our eco-friendly transportation solutions, we are pleased to offer green packing services in NYC. Our team utilizes sustainable packing materials and techniques to minimize waste and environmental impact. By choosing our green packing services, you can rest assured that your move will be both efficient and environmentally responsible. Besides, you don't only forget about clutter after the move, but you also contribute to the whole NYC community and environment.
Referral Program: Spreading the Green Movement
At Movers Not Shakers!, we believe that sharing is caring, which is why we have a referral program in place. You can enjoy exclusive benefits when you refer a friend, family member, or colleague to us. If your referral books a move with us, you have the option to receive a $50 VISA gift card, or, if you prefer, we will make a $50 donation to the Global Footprint Network on your behalf. It's our way of saying thank you for helping us expand our commitment to sustainability. Please note that this referral program cannot be combined with other offers. We appreciate your support in spreading the word about our "Congreenience" moving concept, thus positively impacting the planet.
Spread the word: Go franchise
At Movers Not Shakers! we go even further with "Congreeninece" moving concept. We are probably the only moving company in the NYC moving industry that offers a franchise option. All in all, we want to change the moving industry course once and for all. Yes, we are the number one green moving company in NYC, and we're proud of that, but we'd be proud if others followed our brand story. We want healthy competition and the moving industry to treat people we would like to be treated. That's why we won't settle for less when it comes to providing moving services and other moving options like these mentioned. Let's go green together!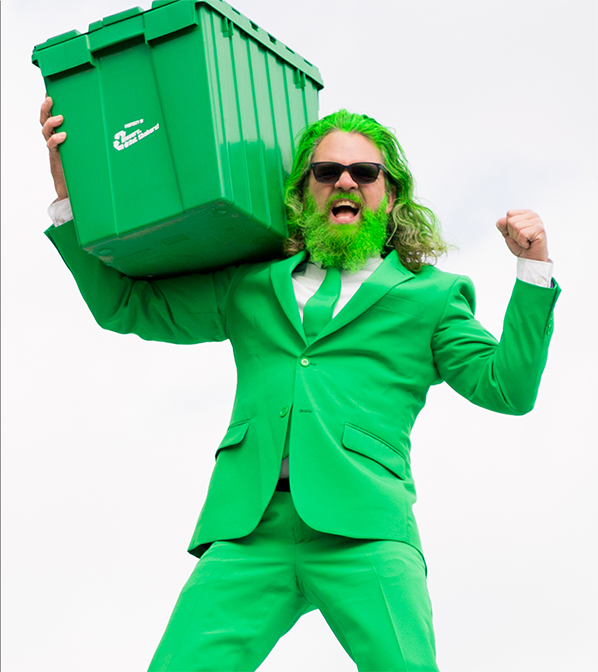 How do our movers implement green moving practices?
Our Brooklyn, Queens, Staten Island, Bronx, and Manhattan movers are dedicated to implementing green moving practices throughout the entire moving process. Our commitment begins with a thorough home inspection, allowing us to assess your specific needs and create a customized moving plan that optimizes efficiency and minimizes waste. We utilize a detailed moving list, carefully selecting only the necessary materials and resources to reduce excess packaging and unnecessary transportation. Our selection of green moving supplies, such as reusable plastic bins and eco-friendly padding, ensures a sustainable approach to packing and protecting your belongings. As previously said, our fleet of trucks runs on biodiesel, a clean and renewable fuel alternative that significantly reduces emissions. By integrating these eco-conscious measures into our moving operations, we strive to provide reliable and efficient services while minimizing our environmental impact.
Be a part of Congreenience
By choosing Movers Not Shakers, for your next move, you can actively contribute to a greener future. Experience the comfort and efficiency of our green services, backed by our commitment to sustainability. Help us reduce waste, minimize carbon emissions, and preserve the environment through eco-friendly packing materials, biodiesel trucks, and other green initiatives. Together, we can make a positive impact while enjoying a seamless and environmentally conscious move. Join our "Congreenience" moving concept, and let's shape a better tomorrow, one move at a time. Be a part of our "Congreenience" relocation concept and change the environment for the better. Get top-notch moving services, customized moving plans, efficiency, and reliability all in one company – Movers Not Shakers! We promise we won't shake you down. We only shake the moving industry to go green. Therefore, contact us today and have a seamless moving experience with the environmental contribution.