Welcome to Prospect Heights – an invigorating enclave nestled in the heart of Brooklyn. This neighborhood offers more than just stunning visuals and a vibrant lifestyle. A lesser-known fact that adds to its unique allure is the thriving sports scene. From community parks hosting summer camps to fully-equipped fitness centers, sports enthusiasts have a plethora of options. Explore the lively, adrenaline-fueled world of Prospect Heights, and you'll discover it's more than just a place to live – it's a hub for athletic spirits and fitness enthusiasts. With local movers like 'Movers Not Shakers NYC', transitioning into this active community has never been easier. Enjoy sports activities in Prospect Heights this summer.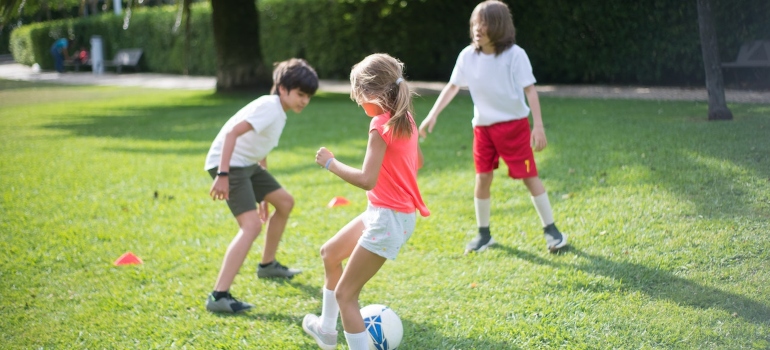 Meet Prospect Heights
Unveil the vibrant world of Prospect Heights, a neighborhood steeped in history and brimming with energy. The area has blossomed into a melting pot of cultures, creating a unique, refreshing vibe. Today, it's a bustling epicenter of diverse eateries, iconic institutions, and stylish boutiques. A jewel in Prospect Heights' crown is its sports culture. Home to the Barclays Center, numerous fitness centers, and well-maintained parks, the neighborhood effortlessly blends urban living with opportunities for athletic engagement. Whether you're a fitness enthusiast or a leisurely jogger, Prospect Heights offers a sports venue for everyone. Discover this dynamic community, where fitness and culture intertwine seamlessly.
The cost of living in Prospect Heights
While more expensive than the national average, living in Prospect Heights offers a distinct blend of urban density, cultural amenities, and recreational opportunities that make the investment worthwhile. You can expect to pay around $1,147,012 for the median home value, surpassing the national median of $244,900. On the other hand, the median rent rests at $2,179, compared to the national average of $1,163.
Importantly, the cost of living also factors in the value of an active lifestyle. The numerous sports facilities, parks, and recreation centers in Prospect Heights cater to varying budgets, allowing residents to maintain an athletic lifestyle without breaking the bank. Engaging in sports activities is not merely a leisurely pastime but an integral part of living in this vibrant Brooklyn neighborhood.
Sports activities in Prospect Heights
In summer, Prospect Heights offers many exciting sports activities for residents and tourists. Here's what you can look forward to:
Prospect Heights Summer Camps: These camps provide an array of sports activities, especially for children. They offer an excellent opportunity to engage in fun physical activities, learn new sports skills, and make new friends.
Fitness Centers in Prospect Heights: With several fitness centers in the area, including Chelsea Piers Fitness and Prospect Heights Fitness Center, residents have numerous options to stay fit. These centers offer state-of-the-art facilities and a variety of classes to suit everyone's preferences.
Sports Leagues in Prospect Heights: Participating in local sports leagues is a great way to stay active and socialize. Whether it's basketball, soccer, or softball, there's likely a league for you.
Golfing in Prospect Heights: If golf is your game, Prospect Heights has you covered. The local golf courses provide an excellent place for both beginners and seasoned players to enjoy the sport.
So lace up your sports shoes, grab your gear, and dive into a summer of sports in Prospect Heights!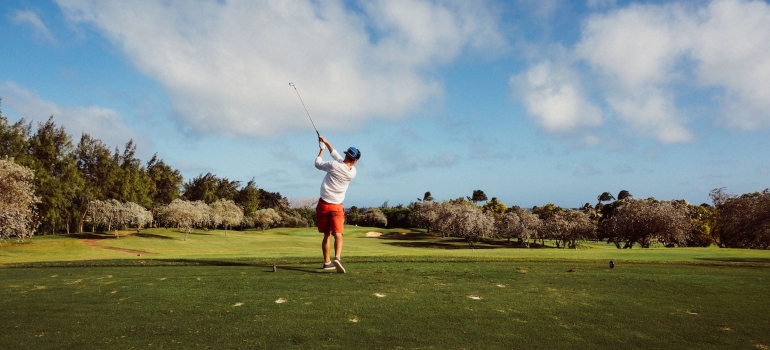 Summer camps in Prospect Heights
Summer in Prospect Heights isn't complete without the buzz of local sports camps. These camps offer a variety of sports activities, from basketball and soccer to swimming and martial arts, catering to kids and teens alike. They present a perfect blend of fun, learning, and physical fitness, encouraging participants to discover new talents and foster a love for sports. Registration typically opens a few months in advance, with reasonable fees that include coaching, equipment, and facilities. Deadlines vary, but early registration is advised to secure a spot. Don't miss out on these rewarding summer experiences for young sports enthusiasts.
Fitness centers in Prospect Heights
Chelsea Piers Fitness, a 60,000-square-foot facility, is a hub for comprehensive fitness and socializing. This adult fitness club features four boutique-style studios, including a specialized infrared studio for heated classes and dedicated cardio and strength training areas. Besides, a Kid's Clubhouse ensures child care while you exercise. Members can also utilize a private space for socializing and co-working. Offering over 100 weekly fitness classes, specialty workshops, and personal training, this club encourages a culture of health and wellness. Post-workout, members and the general public can enjoy a café serving fresh salads, smoothies, juices, and more. Sports enthusiasts can look forward to boarded soccer fields, a learn-to-swim pool, and a gymnastics center. To safely move your sports gear, consider hiring Prospect Heights movers. This way, you ensure its safety.
On the other hand, Prospect Heights Fitness Center prides itself on its close community atmosphere. It caters to all fitness levels with a range of fitness and weight machines, free weights, locker room access, and open gym admission. Depending on your membership, you can also enjoy racquetball facilities. All in all, both centers offer a perfect blend of fitness and community engagement, making them an integral part of Prospect Heights' active lifestyle.
Enjoying sports leagues in Prospect Heights
The area boasts a vibrant sports league scene that caters to all kinds of athletes, from casual players to seasoned professionals. Basketball and soccer leagues, in particular, are crowd favorites. These leagues foster a sense of community and friendly competition, making them a go-to for many residents during the summer. The basketball leagues offer competitive and recreational divisions, allowing players of varying skill levels to participate. Games are typically played in local parks and recreation centers, turning these spaces into thriving community hubs during the league season.
Sports activities in Prospect Heights: Golf
For golf enthusiasts looking to tee off in Prospect Heights, the Old Orchard Country Club is an ideal destination. Recognized as one of the best-conditioned and challenging courses in the Chicago area, it offers a country club experience to the general public, only a stone's throw from downtown Chicago and O'Hare Airport. Whether you're a solo player or part of a golfing group, consider hiring moving companies Brooklyn, like Movers Not Shakers NYC, to help you safely pack and move your golf equipment. Enjoy a hassle-free golfing experience in Prospect Heights, where the spirit of the sport is alive and thriving.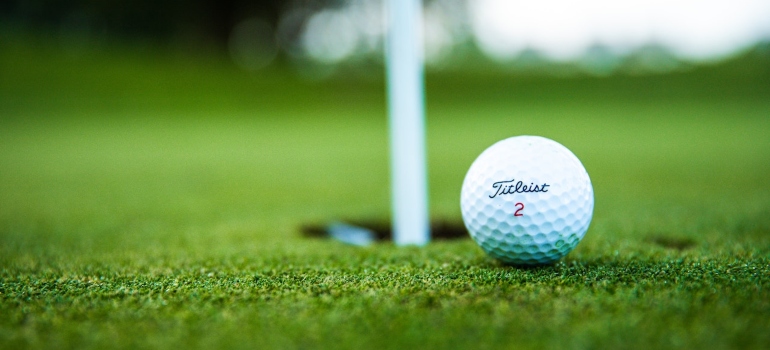 Moving to Brooklyn this summer?
If you are moving to Brooklyn this summer, don't miss out on sports activities in Prospect Heights. However, before enjoying summer sporting activities, you should prepare for the move. And the best way to prepare is to hire professional movers. And who better than Movers Not Shakers? We offer tailored moving services, even when hiring last minute movers NYC residents usually search for. So, reach out to us and get your moving quote.