Whether due to a lease ending, an unexpected business pivot, or rapid expansion, you may find yourself faced with the challenge of moving your office in Nolita last minute. As daunting as this might seem, with the right guidance, even the most urgent office moves can be executed seamlessly. This comprehensive guide is tailored to your needs, providing step-by-step advice on how to handle a last-minute office move in the heart of New York City's Nolita neighborhood. From understanding the impacts of a swift move, to tips on packing efficiently and even the benefits of hiring professional green movers in NYC, we cover it all. Don't let the pressure of time hinder your business's next big step. Arm yourself with these practical strategies and face your imminent move head-on.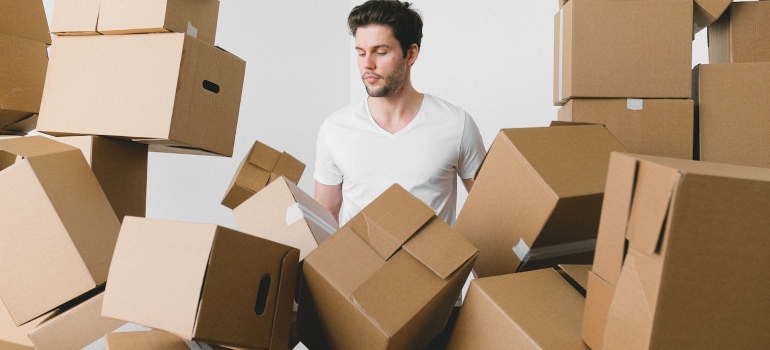 Moving your office last minute: What to do
When faced with an unexpected move, your initial steps are crucial. First, inform all relevant stakeholders—employees, clients, and suppliers—about the impending change. Next, quickly but carefully formulate a relocation plan addressing critical aspects like inventory management, packing, and transportation. But the real life-saver in such a scenario is hiring last minute movers NYC offers. Companies such as Movers Not Shakers specialize in expedited moves and can help ensure a smoother transition. Their expertise and resources significantly reduce the stress and logistical challenges that come with sudden office relocations, letting you focus more on your business continuity during the transition.
Understanding the impact of a last-minute move
A last-minute office move can lead to temporary business disruptions, affecting client relations and employee productivity. It can also result in hasty decisions that could lead to mishandling or loss of vital office assets. However, these impacts can be mitigated. Thus, create a detailed plan that outlines each step of the move, assign tasks to competent team members, and keep communication lines open with all stakeholders. Additionally, engaging services of a professional moving company experienced in last-minute relocations can minimize disruptions. Their expertise ensures efficient handling and safe transportation of your office assets, facilitating a swift, smooth transition.
Moving your office in Nolita last minute: How to
Organizing a last-minute office move in Nolita requires strategic planning and efficient execution. Here's a step-by-step guide on how to manage this task successfully:
Formulate a Plan: It should be brief in order not to lose precious time.
Assign Roles: Do this only if urgent. Let your employees deal with the business while your moving company deals with moving tasks.
Packing and Inventory: Prioritize packing critical assets. Keep an accurate inventory to ensure nothing gets lost in the shuffle.
Hire Office Movers: This is perhaps the most crucial step. Hiring professional office movers NYC who specialize in last-minute relocations can save you a lot of hassle. They have the skills and equipment to carry out the move swiftly and efficiently.
Set-Up at the New Location: Plan the layout of the new office in advance. Once moved, arrange for immediate installation of essential infrastructure to minimize downtime.
Remember, despite the rush, a well-coordinated move can help maintain business continuity and employee morale.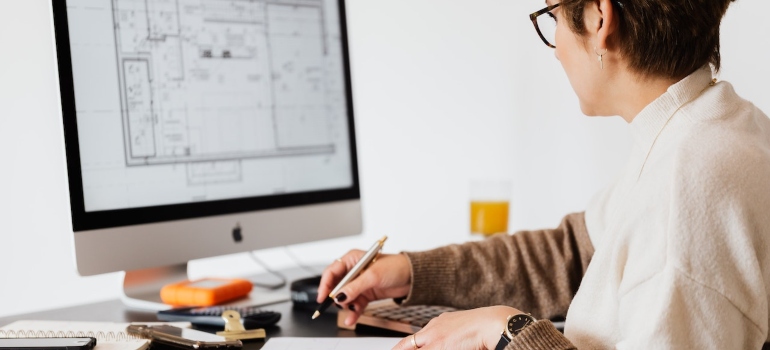 Moving your office in Nolita last minute: Packing tips
No guide on moving your office in Nolota can go without useful emergency packing tips. Without further ado, use the following and pack without any shakes:
Use Reusable Moving Bins: Reusable moving bins NYC companies offer are sturdy, stackable, and environment-friendly. They offer better protection to your items than traditional cardboard boxes and can be easily rented from professional moving companies.
Prioritize Items: Start packing with the least essential items first, and move towards the most critical ones. This ensures your day-to-day operations face minimal disruptions.
Label Everything: Accurate labeling can save you from chaos at the new location. Mention the contents, destination room, and handling instructions on each bin.
Secure Fragile Items: Use bubble wrap, packing paper, or even towels to secure fragile items like electronics, glassware, or artwork.
Keep an Inventory: Maintain an inventory list for tracking. This helps prevent any loss and aids in the quick setting up at the new location.
Personal Boxes: Encourage employees to pack their personal workspace items. It makes the process faster and ensures everyone is responsible for their belongings.
Dispose of Unnecessary Items: A quick move is a great opportunity to declutter. Dispose of or donate items you no longer need. It lightens the load and reduces the complexity of the move.
Don't have time to pack up? Hire our 24 7 movers NYC residents rely on and pack swiftly.
Nolita's commercial environment
Nolita, short for "North of Little Italy," is a vibrant New York City neighborhood known for its trendy commercial environment. It boasts a mix of quaint boutiques, hip eateries, and modern offices. Moving your office to Nolita comes with the benefit of a buzzing location, access to a dynamic workforce, and potential networking opportunities. However, the challenges can include higher rental costs and the bustling noise of a busy neighborhood. Despite these, Nolita's strategic location, coupled with its lively atmosphere, makes it an enticing choice for businesses looking for a mix of tradition and modernity, and thus, an ideal place for office relocation. Thus, if you like the place, hire Nolita movers for safe business relocation.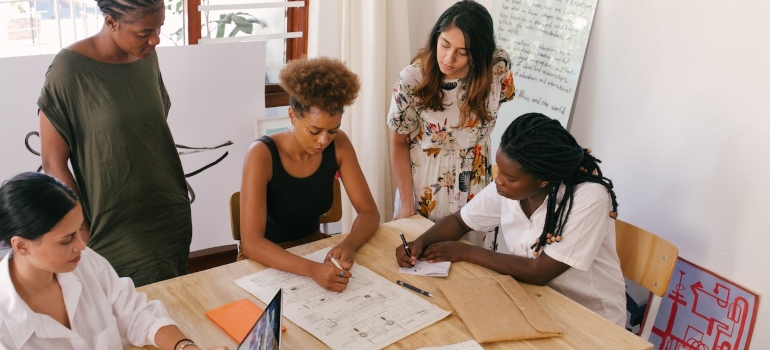 MNS is here for your last minute business moving requirements
Moving your office in Nolita is not a problem. For us, it is a piece of cake since our movers are trained, equipped, and skilled in any type of moves, and urgent relocations are our expertise. As one of the best moving companies Manhattan has, we don't only provide moving labor and just moving services from A to B – we are more than that. namely, we care about every single detail and customize our services to suit you. Besides, we have a green moving approach – 'congreenience' – a mix of 'convenience' and 'green' – the perfect combo for your upcoming last-minute move. Thus, contact us and move without any shakes.