Moving to a new neighborhood alone can be a daunting yet thrilling experience. Bushwick, with its rich history and vibrant arts scene, beckons the solo adventurer with open arms. As one traverses the streets, it's easy to get lost in the allure of murals, cafes and the unique energy this part of Brooklyn exudes. But the task of moving? It comes with its set of challenges. Fortunately, the plethora of professional movers NYC offers can ease this transition, turning what might seem like an overwhelming endeavor into a seamless process. So, as you gear up to embark on this solitary journey to Bushwick, remember: preparation is key, adventure awaits, and you're certainly not alone in the logistics when moving to Bushwick alone.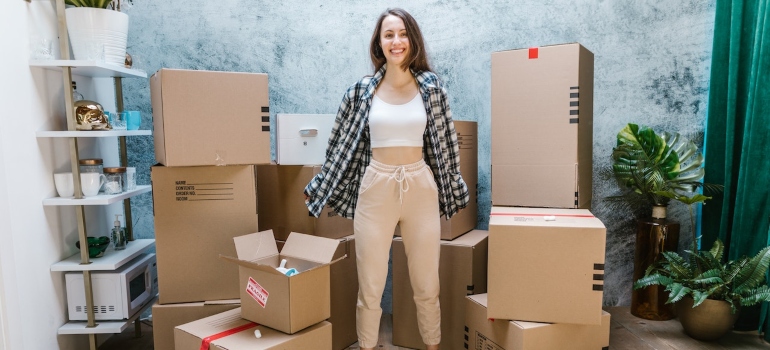 Moving alone: What to expect?
Relocating alone is an adventure in itself. Initially, excitement bubbles up, painting vivid dreams of your new space. Yet, with this comes a dose of anxiety. Questions flood in. Have I packed everything? Did I choose the right place? Then there's the tangible challenge. Heavy lifting, organizing, and countless decisions loom large. Nevertheless, these hurdles pave the way for unparalleled freedom. Suddenly, every corner of your home reflects you, uninfluenced by others. Moreover, it's a period ripe for self-discovery. Alone with your thoughts, you delve deeper, understanding your strengths and confronting your weaknesses. In essence, moving solo isn't just a physical transition; it's a profound personal journey.
So, what to expect when moving to Bushwick alone? You can expect the unexpected, but surely, this will be the turning point in your life. When it comes to moving itself, you can expect a challenging yet exciting process. And when it comes to Bushwick, you can expect numerous life-work opportunities.
Moving to Bushwick alone: How to prepare?
Preparation is the linchpin when moving to Bushwick alone. It's not merely about boxing up your belongings but also about acquainting yourself with the new surroundings that will soon become home. Before taking the leap, consider the following steps to ensure a smoother transition:
Researching Bushwick: Dive deep into understanding its unique culture and vibe. Familiarize yourself with the amenities it offers and dive into its history to truly appreciate your new home.
Secure a safe and suitable apartment: Start by reading online reviews. If possible, pay a preliminary visit to ensure the place aligns with your expectations and feels safe.
Budgeting: A move isn't just about the new apartment's rent. Factor in utilities, transportation, and day-to-day living expenses to avoid any financial surprises.
Seeking help: While there's valor in doing things alone, the physical process of moving can be taxing. Consider hiring a moving company. Alternatively, rally some friends for assistance.
Public transportation: Bushwick boasts various transportation options. Make a point to understand the routes and schedules to ease your daily commute.
Lastly, a specific recommendation for those keen on a hassle-free move: consider hiring professional Brooklyn movers. Their expertise in the area can prove invaluable, turning potential moving chaos into a streamlined process.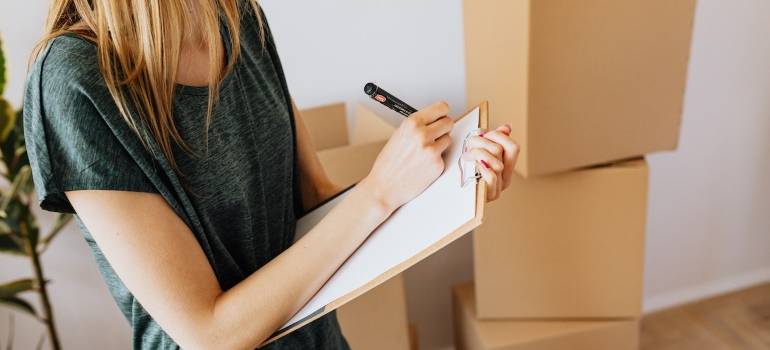 Packing when relocating alone
Packing alone might initially seem like a mountainous task. However, on closer examination, it's not as daunting as one might imagine. One advantage is the singular focus: it's all about your belongings. There's no need to coordinate with someone else or navigate the intricacies of shared items. Instead, you have the luxury to streamline and prioritize solely based on your needs. To make the process even smoother, delegate packing tasks day by day. Tackle it room by room. For instance, you can dedicate one day to the bedroom, the next to the living room, and so on. This compartmentalized approach not only makes the task more manageable but also provides a clear structure, ensuring no item is left behind. By the end, you'll likely find that packing alone, with a clear plan in place, is both efficient and fulfilling.
However, moving to Bushwick alone means no immediate hands on deck. Ensure you don't over-pack boxes. Heavy boxes might strain your back or even lead to injuries. So, given the inherent challenges of packing alone, it might be wise to consider some external help. The movers Bushwick companies offer often extend packing services, ensuring your belongings are safely and efficiently packed and ready for the move. Investing in their expertise can be a saving grace, turning a potentially overwhelming task into a breeze.
Moving to Bushwick: Meet the neighborhood
Stepping into Bushwick feels like entering a vibrant, eclectic canvas. First things first: the cost. Bushwick's real estate boasts a median home value of $844,572, in contrast to the national average of $244,900. Considering renting? Prepare for a median rent of $1,915, higher than the national $1,163. With the area presenting a dense urban feel, it's predominantly a renter's market, with 85% renting and only 15% owning properties.
Now, onto the exciting bits. Bushwick's culinary scene doesn't disappoint. Crave Neapolitan-style pizza? Roberta's Pizza stands out. If seafood's your thing, dive into Sea Wolf. Or maybe opt for diverse Asian flavors at Dock Asian Eatery. And for caffeine lovers, places like Sey Coffee and Little Skips East are your go-to. Don't forget Mixtape Bushwick's delightful breakfast sandwiches! The neighborhood is also a haven for art enthusiasts. Stunning murals dot the streets, epitomizing the area's creative spirit. For shoppers, expect unique finds at every corner. As the sun dips, Bushwick's nightlife comes alive. Whether it's the astrology-inspired drinks at Mood Ring, the cosmic aura of Jupiter Disco, the quirky charm of Pine Box Rock Shop, or the multitasking Syndicated, there's a spot for everyone.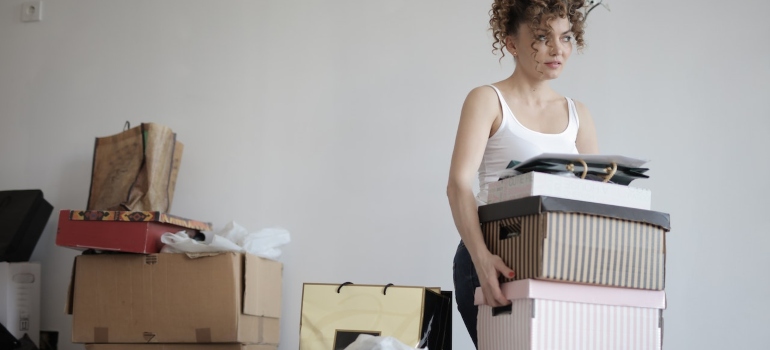 You are not alone – Movers Not Shakers got you covered
Moving to Bushwick alone might feel daunting, but remember, you're never truly alone in the process. Movers Not Shakers is here to ease your transition. With expertise, efficiency, and a deep understanding of the neighborhood, we transform what might seem like an overwhelming task into a seamless experience. Whether it's the hefty lifting or the meticulous organization, we've got you covered every step of the way. So, if you're taking the leap to Bushwick solo, trust that with our local movers NYC residents trust, you're in good hands.
References:
Living in Bushwick. (n.d.). Niche. Retrieved August 24, 2023, from https://www.niche.com/places-to-live/n/bushwick-new-york-city-ny/