Moving as a single parent doesn't have to be difficult at all. In fact, it can be simple, exciting, and stress-free at the same time. Of course, there are numerous challenges, but it is possible to overcome them all when you have the right kind of help. And whom better to hire than movers NYC companies such as Movers Not Shakers provide? We understand all the challenges of moving to Brownsville as a single parent and are ready to make strong logistics to provide maximum safety and support throughout the whole moving process. We won't shake you down – we'll make sure everything goes smoothly so that you can focus on other responsibilities and spend some quality time with your children. Besides, you can focus on helping your children adapt to the new circumstances.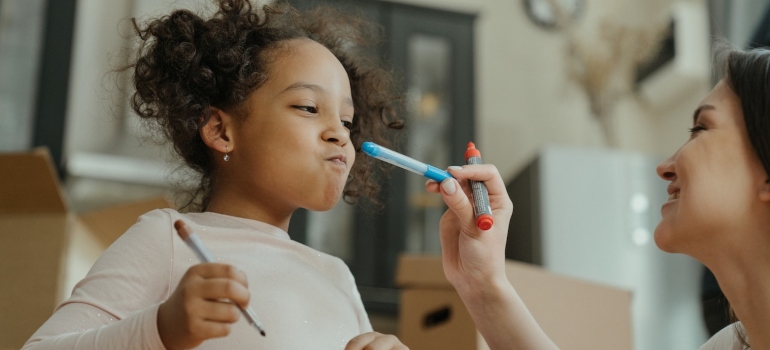 The challenges of moving to Brownsville as a single parent
Being a single parent has its challenges on its own, and moving adds to the set of challenges. But it is indeed possible to overcome them all. As a single parent, you are probably already accustomed to being organized, and it is a great starting point for your upcoming move. However, you don't have to manage everything on your own. Our movers Brownsville NY residents trust are here to assist you or do everything for you – your wish is our command. The challenges you may come across are the lack of time and lack of balance between daily and relocation tasks, but, as previously said, our Brownsville movers are here for you all the way. We've got you covered with a tailored moving plan suitable for you and aligned with your daily responsibilities.
How to prepare for moving to Brownsville as a single parent
Preparation is the key to a successful move. And to prepare well, you have to make a strong moving plan. First things first, decide upon the moving timeline and possible moving deadline. Then, state your moving requirements to your moving company, and the movers will help you draft your moving plan. Next, start decluttering your belongings. try to get rid of everything you think you won't need in your future home. Next, go room by room and make a packing plan. however, above all, focus on your children. Talk to them about the new change and help them adapt. This is the most important step. When you have your children ready, you can proceed with moving tasks. And to manage them more easily, hire Brooklyn movers to deal with them.
How to help your children adapt to relocation
Moving to a new place can be a difficult time for children. It is important to support them and help them adapt to the new environment. Here's how you can make the transition smoother for your little ones:
Prepare them early: Talk to your children about the move well in advance. Use simple words to explain why you are moving and what it will be like in the new place.
Involve them in the process: Let them help with packing and organizing. This gives them a sense of control and reduces anxiety.
Keep routines: Try to maintain regular routines like meal times and bedtime, even during the move. This brings a sense of normality during the chaos.
Set up their room first: Once you arrive at the new place, prioritize setting up their room. This will help them feel secure and settled quicker.
Explore the new area together: After the move, take time to explore the new surroundings with them. Point out interesting places and things that might excite them.
So, the key is to involve your children in the moving process while also keeping familiar routines. This will help them adapt more easily to the new environment. Do remember always to encourage them to express their feelings openly during this transition period.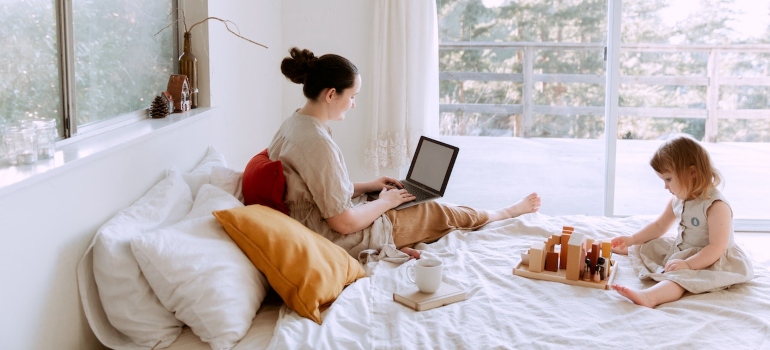 Packing with a child
packing with a child can also be a bonding experience. To make things easier, you can consider opting for packing services NYC offers to handle the bulk of your belongings. Meanwhile, involve your child in packing their belongings; it could turn into a fun activity rather than a chore.
Here are a few tips to keep the packing process light and enjoyable:
Pack a special box: Let your child pack a special box with their favorite toys and belongings. Label it with a fun name so they can easily find it in the new home.
Creative drawing: Provide markers for your child to decorate and label their boxes. It adds a personal touch and keeps them engaged.
Storytelling: Make the packing time special by telling stories about the items as you pack them, weaving a tale of adventure that awaits in the new home.
Remember, the goal is to foster a positive attitude towards the move, making the process as enjoyable as possible for your child.
Explore Brownsville together
Exploring Brownsville together can be a heartwarming and enriching experience. It can be a golden opportunity to bond with your child while getting to know your new surroundings. Together, you can discover local parks, museums, and eateries, turning each outing into a mini-adventure. Moving as a single parent indeed brings forth challenges, but it also opens doors to create fresh and beautiful memories. In Brownsville, you can find communities and support groups to connect with other single parents, fostering a sense of belonging and support.
As you settle into your new home, make the exploration of Brooklyn a regular activity, creating a series of adventurous days where you and your child can learn and grow together, nurturing a sense of home and community in your new surroundings. Remember, this time of transition can be a stepping stone to a bright and happy future filled with new opportunities for both you and your child.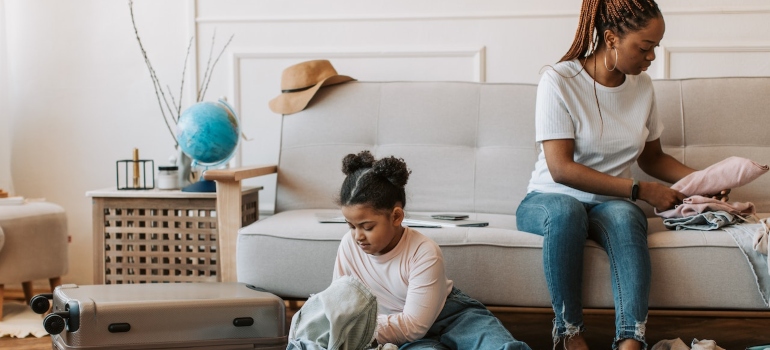 Hire professional movers when moving to Brownsville as a single parent
Ready to make your move to Brownsville smooth and stress-free? Reach out to us and take the first step toward your new beginning. Give yourself the gift of peace of mind, knowing that the physical aspects of the move are being handled expertly as you foster excitement and positivity for your child. Moving to Brownsville as a single parent has never been easier.