Staten Island, a gem tucked away in the bustling city of New York, is known for its family-friendly environment and a wealth of fun activities for kids. Navigating through the relocation process can be challenging, especially for children. Yet, with careful planning and emotional preparation, the move can transform into an exciting new adventure. Kid-friendly activities on Staten Island are as diverse as the borough itself. From historical museums that take you on a journey through time, an unforgettable ride on the iconic Staten Island Ferry, the inviting parks, to the local Zoo with its assortment of fascinating wildlife – there's something for every child to enjoy. So, gear up for a delightful experience as we explore some of the most engaging kid-friendly activities on Staten Island to help your little ones adapt and thrive in their new surroundings. And Movers Not Shakers is here to ease your relocation process.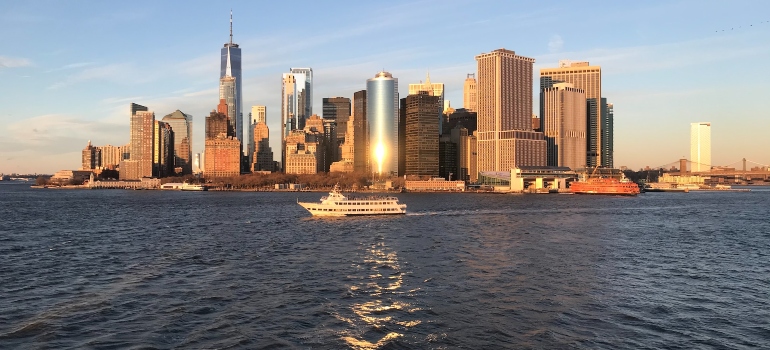 A few words about Staten Island
Before we move to kid-friendly activities on Staten Island to enjoy after the move, let us first have a few words about this amazing NYC area. Nestled amidst the hustle and bustle of the city, Staten Island offers an unmatched combination of urban and suburban lifestyles, making it an idyllic place for families. Staten Island's real estate landscape is diverse and unique.
The median home value is $575,500, significantly higher than the national average of $244,900, underscoring the area's desirability. For those opting for rentals, the median rent is at $1,445, again, slightly above the national average of $1,163. The housing stock, population density, and proximity of amenities contribute to a vibrant "Urban Suburban Mix" feel that Staten Island prides itself on. Here, the majority of residents are homeowners, with 69% owning their homes and 31% living in rented properties. All in all, the friendly community, coupled with the striking environment, sets the stage for an enriching life in Staten Island, the perfect setting for a thriving family life.
Smooth sailing: Easing your children into the relocation
Relocating can present numerous challenges for children, from leaving familiar surroundings and friends to the stress of adapting to a new home. However, this transition can turn into an exciting journey with the right approach. Start by preparing your children emotionally and mentally for the move. Open communication is key – talk about the move, the reasons behind it, and all the exciting things that await them in Staten Island. This can help alleviate any anxiety and create a sense of anticipation. Involving your children in the moving process can also make it less stressful. Allow them to pack their own boxes or help choose new items for their rooms. This gives them a sense of control and participation in the process.
Finally, make your new home welcoming. Arrange their rooms with familiar items to help them adjust. Most importantly, emphasize the perks of living on Staten Island – the great parks, fun museums, and the local zoo. These kid-friendly activities on Staten Island will surely get them excited about their new home.
Kid-friendly activities on Staten Island to enjoy
Staten Island is a treasure trove of fun-filled, child-friendly activities that make settling into your new home an exciting experience. The engaging activities include:
Visiting Museums
Going on a Ferry Ride
Exploring the Parks
These activities serve more than just entertainment; they help children adapt to their new environment, create memories, and foster a sense of belonging. Now, let's explore further.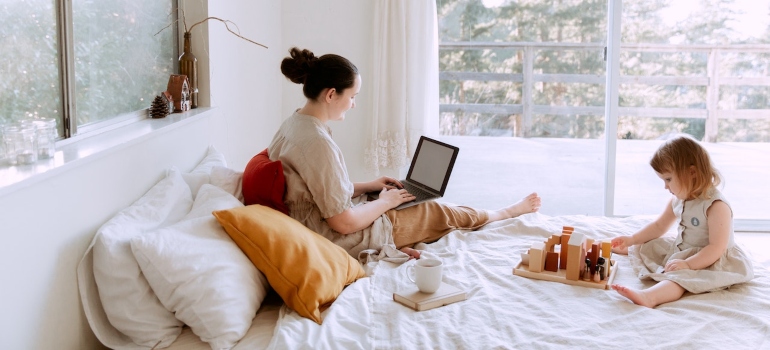 Kid-friendly activities on Staten Island: Visiting museums in Staten Island
While the Staten Island movers handle your relocation tasks, you can embark on an enchanting journey through time with your children by exploring the borough's family-friendly museums.
Visit Staten Island Children's Museum – This interactive museum is a paradise for young minds. Here, kids can pretend to be firefighters, explore the secrets of the bug world, or even host their own TV show. The museum fosters a hands-on learning experience that sparks curiosity and imagination.
A trip to Historic Richmond Town is equally rewarding – This living history museum allows families to step back in time and experience life in centuries past. Whether it's the fascinating colonial buildings or special events like the annual Richmond County Fair, Historic Richmond Town offers a unique blend of education and entertainment.
A spectacular ride: The Staten Island Ferry
The Staten Island Ferry is more than just a means of transportation. It's a thrilling adventure that captivates both children and adults alike. The ferry ride offers spectacular views of the Manhattan skyline, the majestic Verrazano-Narrows Bridge, and the iconic Statue of Liberty. The combination of the gentle sea breeze, the vibrant cityscape, and the palpable excitement of the journey makes the ride a mesmerizing experience for kids. Taking a trip on the Staten Island Ferry is an exceptional way to introduce your children to the charm of their new hometown.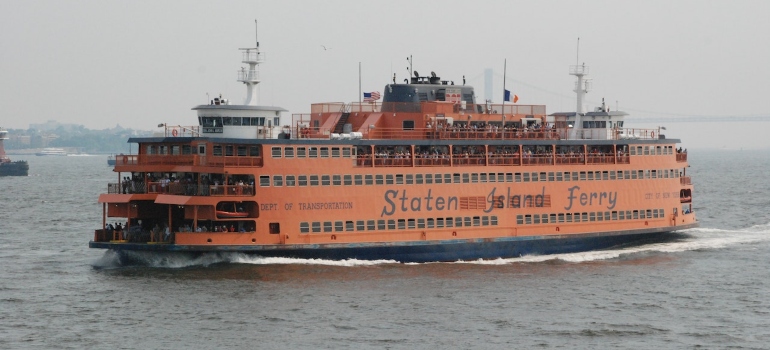 Breathe in the fresh air: Visiting Staten Island's Parks
Among the many attractions of Staten Island, its parks stand out as ideal places for kids to explore, play, and connect with nature. The Seaside Nature Wildlife Park, often referred to as the "Pirate Park," is a dream come true for adventurous young spirits. Here, children can explore a wrecked ship, climb a shark, and play on Staten Island Ferry-themed play units. It's a nautical wonderland that sparks imagination and provides endless fun. For a more diverse experience, Silver Lake Park, spanning 209 acres, offers an array of amenities. Whether it's playing at the playground, engaging in sports, or even trying a hand at golf, the park caters to a variety of interests. The scenic lake, with its tranquil environment, also makes it an ideal spot for kid-friendly activities on Staten Island.
Enjoy kid-friendly activities on Staten Island after moving with Movers Not Shakers
To enjoy these kid-friendly activities on Staten Island after the move, hire Movers Not Shakers. With our moving services, such as packing services NYC residents trust. Our reliable movers will make sure your belongings arrive intact at the final destination. Therefore, contact us today, get your moving quote and move without any shakes!
References:
Living in Staten Island. (n.d.). Niche. Retrieved July 22, 2023, from https://www.niche.com/places-to-live/staten-island-richmond-ny/#real-estate